We've been watching some of our incredible Grassroots Writers doing achieving incredible results lately. One of those is the one and only Amy Smyth. Amy has been writing with us and doing wonderful products reviews since the start of the grassroots movement so to see the results she has been getting of late, makes us incredibly proud.
Amy is relentless in the pursuit of excellence, and we are big fans. With that in mind, I wanted to take the chance to chat with Amy and see what she puts her success down to and how she is feeling about some of those results and the future.
Who are you and what we're you doing last week?
My name is Amy Smyth from Co. Cavan, and last week I was competing at Clifden Connemara Pony Show with my 4yr Stallion, Lisross Irish Knight (aka Mylo) in the Irish Green Hunter Final & Stallion Working Hunter.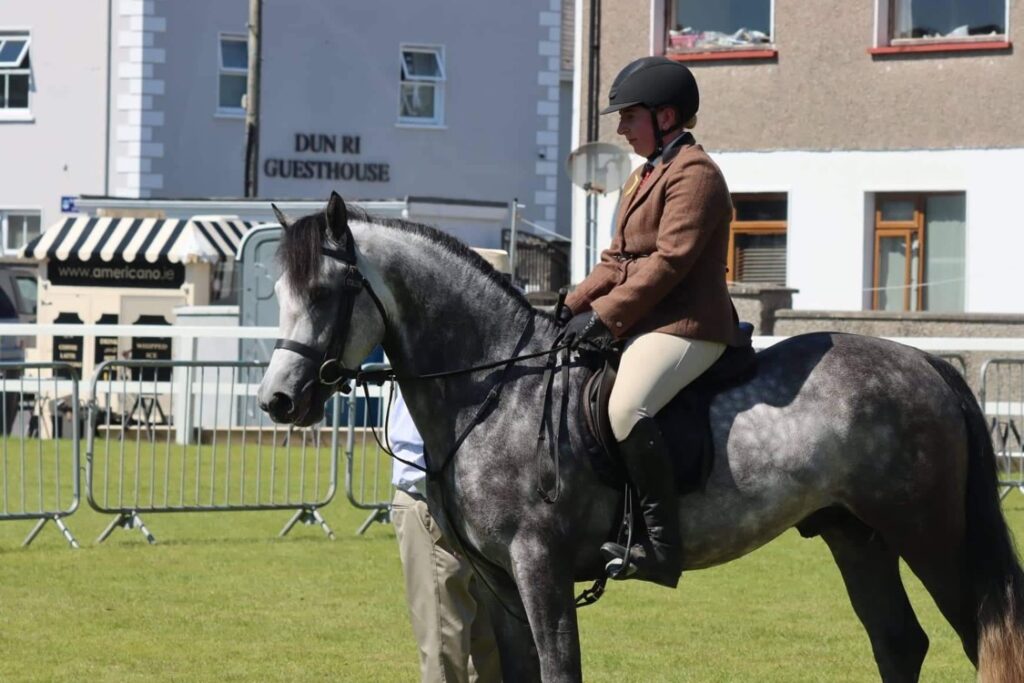 How did the event go?
I'm very proud of how well Mylo handled the show atmosphere and performed in both his classes. In a very well judged Stallion Working Hunter, he placed 6th.
You've some truly incredible results lately. Can you tell us more about them?
It's been a brilliant year so far with the help of my behind-the-scenes team.
Some of my results include:
Winner of the Irish Green Hunter Qualifier at Ballinalee Connemara Pony Show & Midland Connemara Pony Breeders Show with Lisross Irish Knight.
Multiple top 4 placings in SJI with Smyth's Something Special
3rd place in the AIRC NER RDS Teams Qualifier with Smyth's Something Special.
4th at Enniskillen Horse & Pony Show in the WHP class with Lisross Irish Knight.
Very lucky to have placings in other events throughout this year with both Lisross Irish Knight & Smyth's Something Special.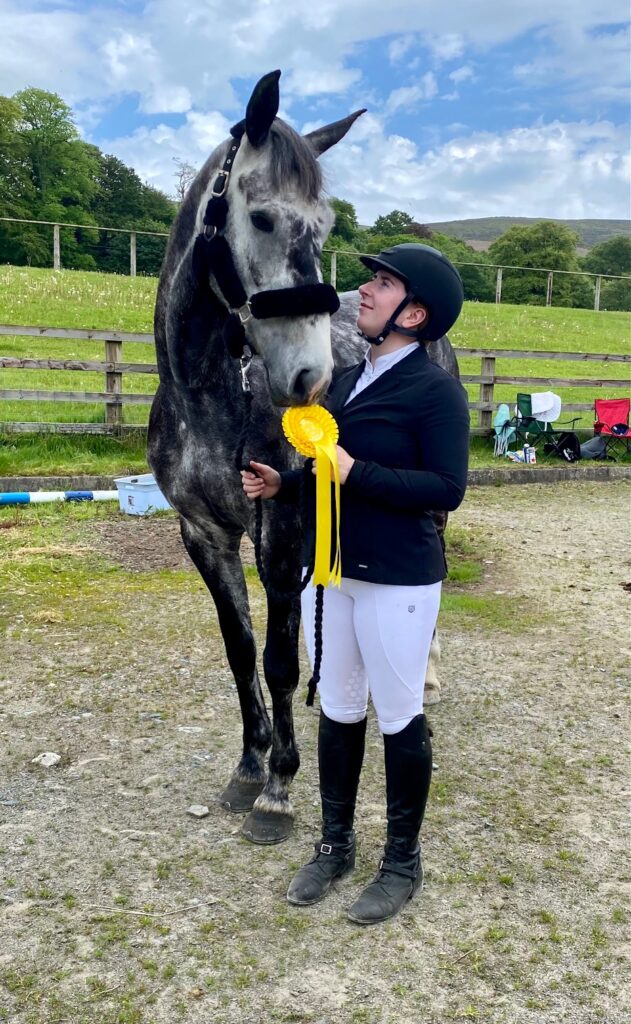 And of course, the horse(s) that helped you achieve these results? What can you tell us about them? 
Firstly, I have Lisross Irish Knight, bred by Yvonne from Lisross Connemaras. His sire is Gwennic de Goariva who needs no introduction. Mylos dam Glenvale Diamond has already produced top showjumping ponies, so his future is bright. He has a wonderful temperament and attitude to his work. I've had riders of all levels on him and he remains a gentleman whether it's a young child having their first sit up on a pony or a more competent rider. 
Smyth's Something Special (aka Breeze) is a 6yr Irish Sport Horse mare by FSS Correlli Bravo. I bought her at the start of the first lockdown as an unhandled 4yr and we've gone from there. My focus with her is producing her up the levels in showjumping. She has a quieter personality compared to Mylo, but again she loves her work and just wants to please.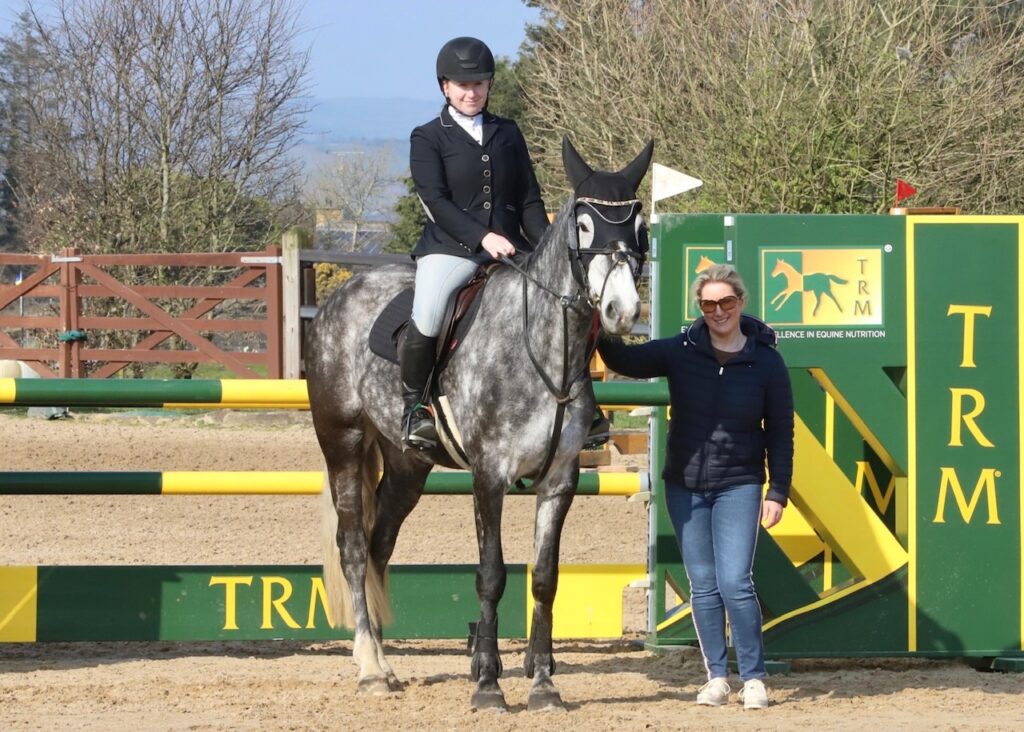 What kind of training or practice do you do to be reaching the level you are? 
It depends on each horse and what level I'm aiming them for. It's a mixture of training at home, incorporating polework, gridwork, hillwork and hacking. Then I bring them away schooling to different venues to prepare for upcoming shows. I go to Mervyn Clarke for training, who helped me step up to 1.30m last year with Mallard Spark, a gelding I produced. I recently had a flatwork session with Sarah Elebert which I thoroughly enjoyed and look forward to incorporating more into my training programme.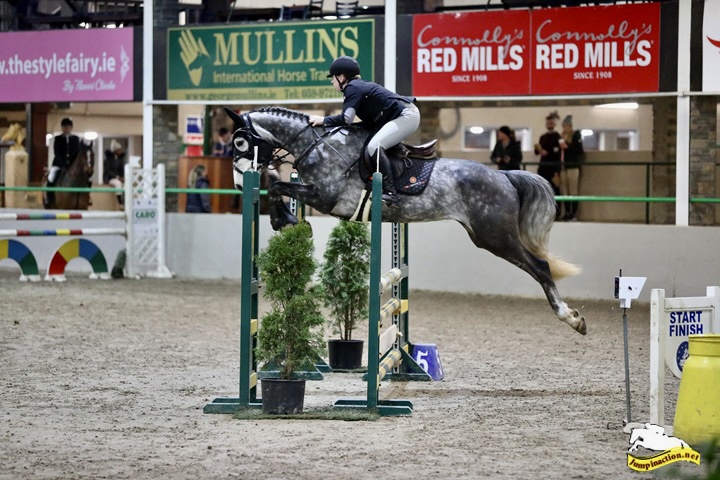 Nerves can sometimes kick in when waiting in the pocket. I find going through my course and how I'm going to ride each distance/line helps to take my mind off them. But once I hear the bell ring to start, my focus is 100% on the round and everything else is blocked out.
What were you most proud about last week?
To be honest, it was qualifying for the show that I was most proud of. As a team, Mylo and myself proved many people wrong getting that far. Anything after that was just a bonus. 
Have you any sponsors or people you'd like to thank or give a shout out to?
Huge thank you to my family for their help & support all day, every day. It wouldn't possible to do what I do without them. Shout out to GoCompete.ie who I'm proud to be a brand ambassador for. They are a very supportive team of ladies who run it. As someone who competes in a range of competitions around Ireland, it's great to have all events in one place, saves scrolling through Facebook/websites for hours. Not forgetting their business directory, it really is a one-stop place for all equestrians.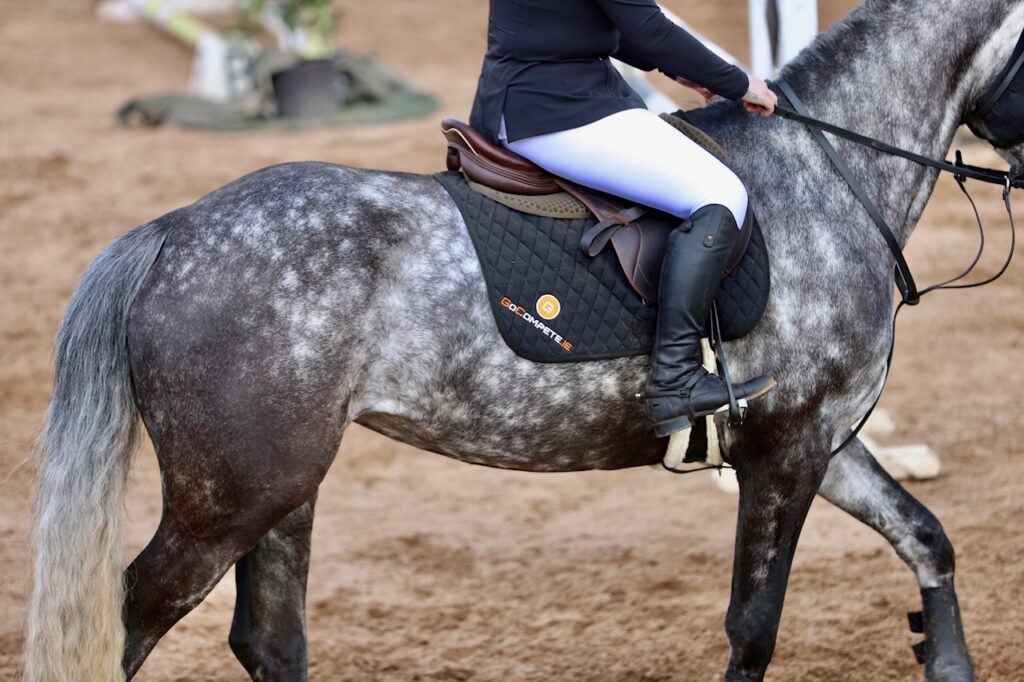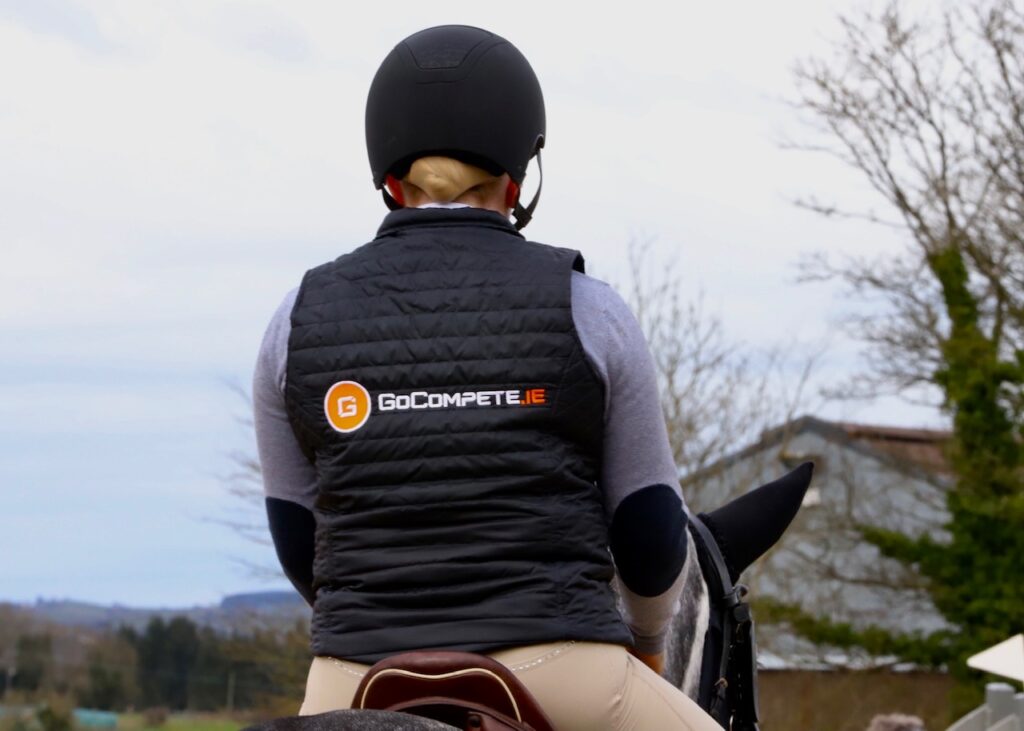 What advice do you have for people wanting to achieve the results you've had lately?
Don't give up. Also, don't be thinking that you need a large loan to buy your next superstar.  
What is in store next for you and your team? 
At the moment, a well-deserved holiday for both horses! The goal this year with Mylo was to qualify for Clifden, which I was thrilled to achieve. As he's still a youngster, he can have the rest of the year to relax. Next year I have big plans for him, but keeping those under wraps just at the moment till I have more confirmed. 
With regards to Breeze, I aim to step her up to 1.20m and hopefully 1.30m in the future.