Intro from Shannen Buggy about her nomination for Rising Star this week and why she wanted to nominate Lilly.
I have chosen Lilly Knapp-McMahon for the Rising Star, as I think her talent and dedication to her riding is amazing. A keen competitor within the Irish Pony Club, Inter-School Equestrian team, and a young up and coming rising star who is making her debut with Showjumping Ireland in 2023! With Lilly's School Showjumping Team taking home a 1st place win in Wexford Equestrian and another 1st place team win at Broadmeadows Equestrian Centre!
Lilly is one to watch for the next generation. See what Lilly has to say below.
Who are you?
My name is Lilly, I'm 14 and I live in Batterstown, County Meath. I go to St Peter's College in Dunboyne and ride for the Interschools Team. I've been riding for nine years and I have two ponies called Honey and Phantom. I love riding and competing with Phantom.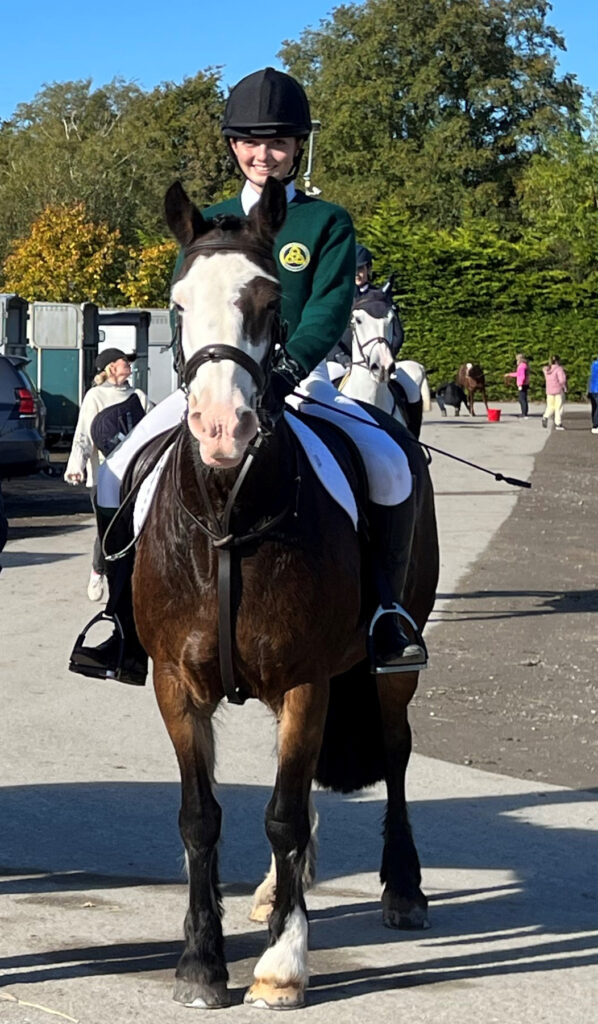 What do you do? / What is your passion?
I'm in the Meath Hunt Pony Club, so I do lots of events that they organise. I love doing the summer camps! I'm also on my school equestrian team, and we have been working hard in the Equestrian Interschools Ireland League recently. Everybody on the team is so friendly and we all get on great. We have a lot of fun at competitions, and we've been doing well in the league so far!
If you had a magic wand and could change one thing in the industry, what would it be?
I wish people selling horses would be more honest about the safety of their horses for kids to ride. I've tried out a lot of horses that don't match their description, and even had one incident where I was badly concussed by a "bombproof schoolmaster" that I was trying out. My magic wand would make everyone honest about what/who their horse is suitable for.
What is your message to the equine community?
Remember that this sport should be fun! Don't feel pressured to do what everyone else does and do whatever makes you and your horse feel happiest.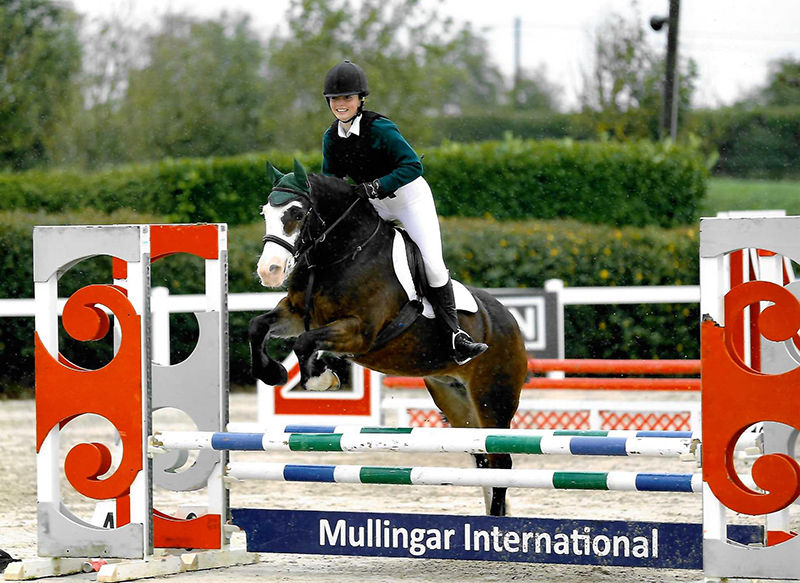 Who or what inspires you?
I'm definitely inspired by Cian O' Connor and his amazing stables, but also the people a few years older than me that I see in Pony Club and at competitions. It's encouraging to see them and think that I could be like them one day.
What are your goals for the future?
This year I just want to try loads of new things! I'm now registered with SJI so I am excited to jump in some SJI competitions. I'm going to do lots of cross-country schooling and hopefully build up to some events. I'd also love to do some more Working Hunter classes. At the moment though, my focus is on getting to the Interschools final!
What is the best way people can support you?
Just cheer me and other kids on from the side-lines at competitions! There's nothing better than going into the arena and hearing people calling your name and encouraging you.