Who are you and what do you do?
I am married to the Marvellous Jim and have 3 daughters and 4 grandchildren. I am an enthusiastic amateur rider. I train my horses and myself most days. Exercise is key to keeping up with the younger riders 
Tell us about your horse, Merlot…
Merlot is by Lancelot and is an amazingly careful jumper. He is a real character who loves to sleep like a teenager. He snores and won't get up.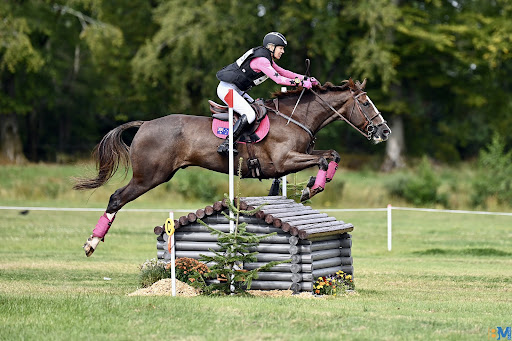 You put in an incredible performance at the Eventing Ireland National Championships last weekend and have the winning result to back it up! How does that make you feel?
Over the moon. All the hard work and training is paying off.
What kind of training / preparation did you & Merlot do prior to this event? What did the qualifying process look like?
Cross training is my philosophy. Merlot swims at a racing yard to keep fit as the gallops are too deep for his exuberant gallop. I have a dressage lesson once a fortnight and jump once a week. I love poll work and working him in a long low frame. He loves our weekly hacks most of all. Building up to a competition we will go and cross country school at Carlanstown, Co.Meath.
What challenges have you overcome in order to achieve these results?
I rode as a child and gave it all up at 18 to study and then work. I returned to riding in Hong Kong at the local riding school. I turned 50 just before we moved to Ireland and a horse was my birthday present. 32 years is a big break to catch up. As an adult rider it's hard to relax. You do tend to be a bit stiff. My fitness background has helped me train correct muscles and the physical demands of Eventing.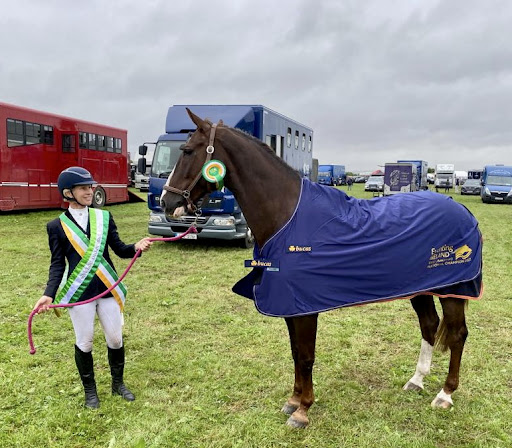 Why Eventing? What is your Motivation?
I'm an adrenaline junky. I love how the three disciplines keep horses happy.
What advice do you have for people wanting to achieve the results you've had lately?
Horses are great levelers. Just when you think it's all going well they stop jumping or going well. So don't give up. There's always a solution. Eating the right fuel, regular exercise and stretching keeps me focused and energetic.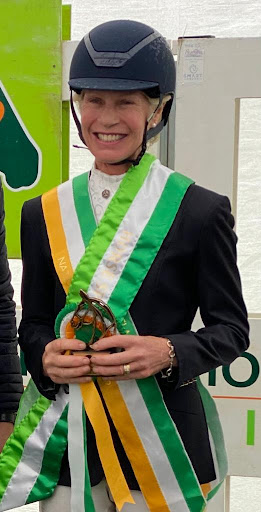 As we approach the end of the eventing season, What have you got planned for both You and Merlot? 2023 Goals?
Over the winter I plan to get better at show jumping, (I can't see a stride to save myself). In the new year I would love to try and go to a few EI 115, maybe do Millstreet at that level too.