Our next interview from our Grassroots Writers competing at the weekend is with the one and only Lorna O'Hare. I've been waiting weeks to do this as I see Lorna posting pictures with her friends of their results and they just seem to have so much fun when competing together. They seem like such a supportive group. So yesterday when I saw that they had been out competing again, I jumped at my chance to see how Lorna and her friends got on.
What were you doing this weekend Lorna and who were you with?
I was doing the Leinster Dressage league final with my two horses. My friends and clients were also competing in the league. This included a mother and daughter team. The league final took place at Redhills over two days.
How did the event go? We're you on your own or on a team?
The event went brilliantly! I am secretary of the Leinster Region and this was a busy two day show for us. The show committee worked so hard to run a brilliant show over the two days. I was away most of this week so cannot take much credit – the others did an incredible job!
How did you and everyone else do?
We did great! My friend Lynn and her two daughters pulled off a family hat trick of three red first place rosettes which included Lynn's first ever Dressage Ireland rosette and her daughter Georgia qualifying for national championships. Myriam and her thoroughbred Beau took second in two leagues and won the Treo Eile award in both. I was second in the medium league and third and fifth in the elementary league with my two geldings. My friends Killian and Johnny had a great weekend too with Killian winning a medium class and Johnny qualifying for the national championships.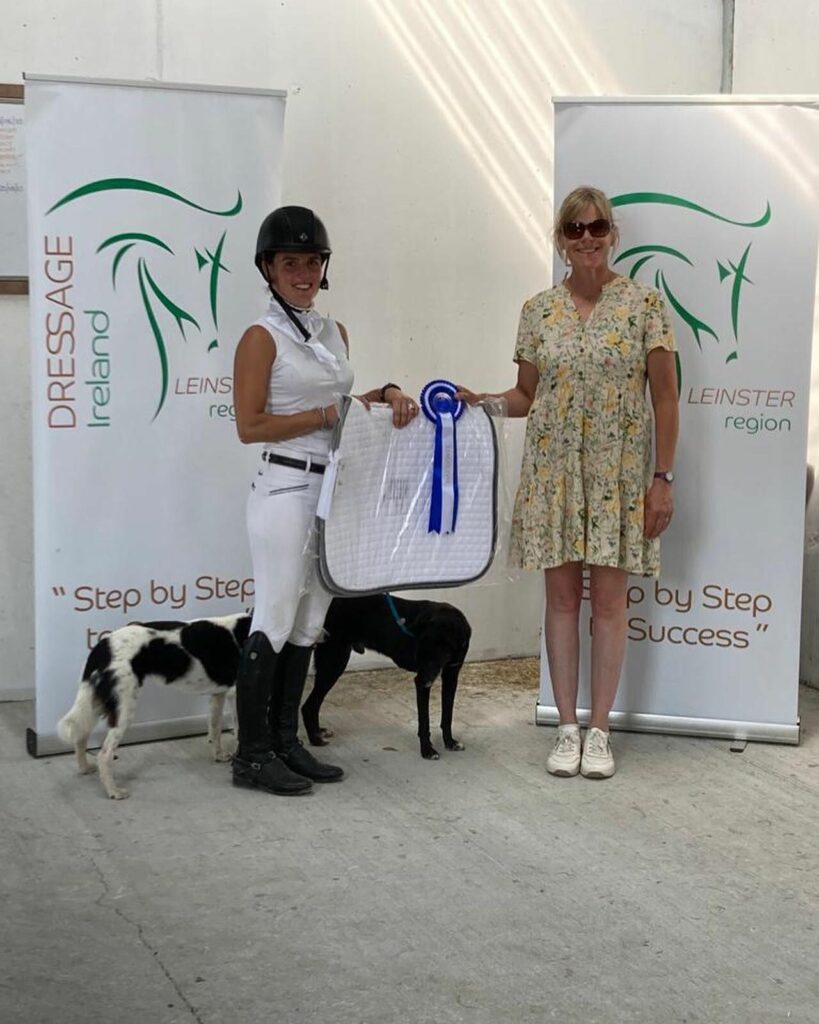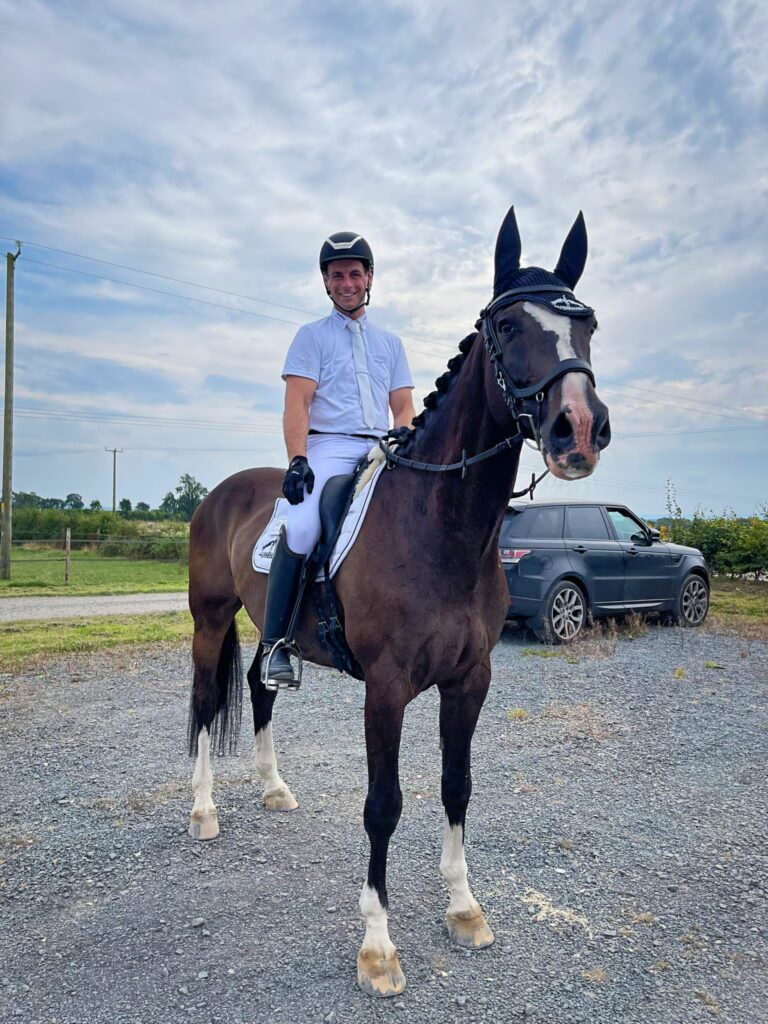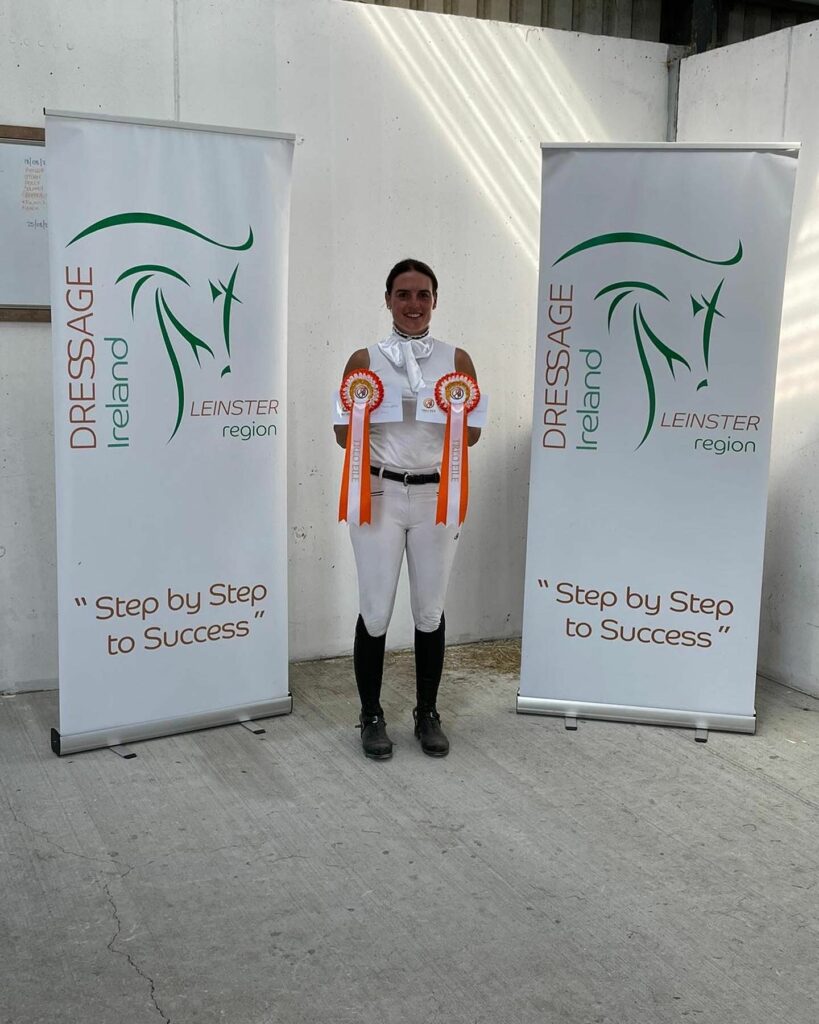 We're you nervous in the run up to it and how did you deal with those nerves?
No. The fact that I am saying a confident no is fantastic as I didn't always feel that way. Good horses and good training and having a system helps with confidence. Surrounding yourself with positive friends and people is the best thing you can do for yourself. I have wonderful friends (you know who you are) who always encourage me and help me. Dressage is my passion in life so I look forward to being out with my horses.
Tell us about Sammy and Oisinn and how they performed?
Sammy my little orange hob (he is not quite a horse not quite a cob) was his usual consistent self. He gave it his all even in the heat. I am so thrilled to have him competing at this level and to have developed a consistency with him. He punches above his weight consistently and took second place in the medium league as well as third and fifth in his medium and elementary classes today.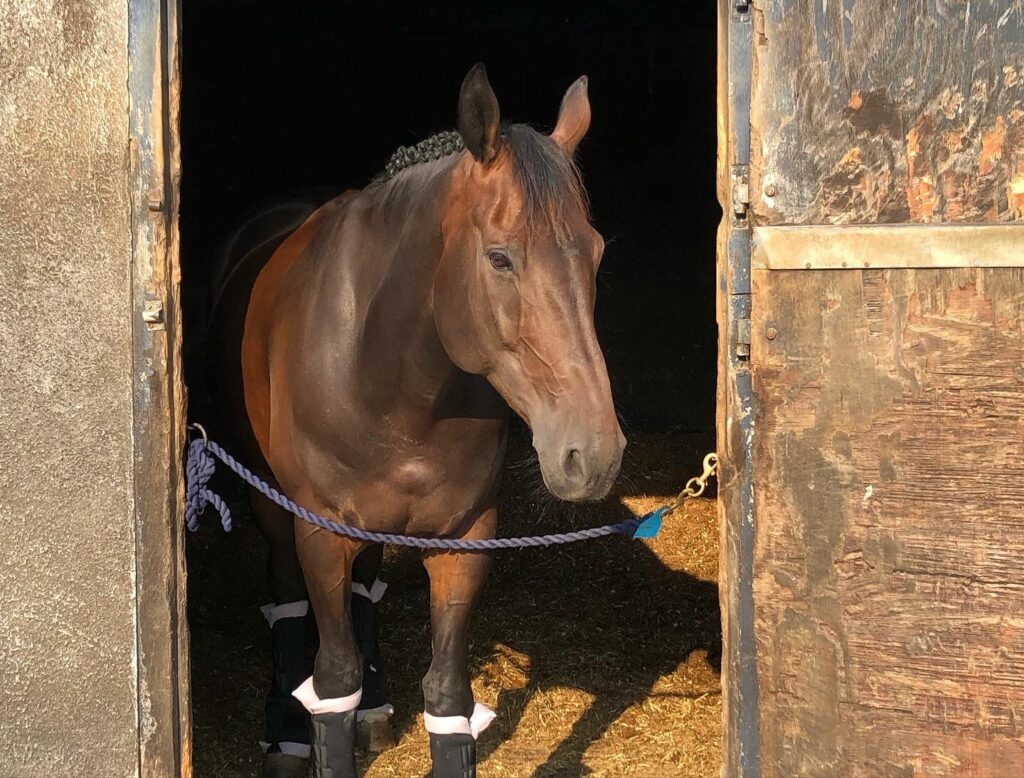 Oisin my lovely Irish Sport Horse (Shannondale Sarco X TB) was doing elementary this weekend as my goal was to retain a podium finish in the very competitive elementary league. I was thrilled to take third place in my first elementary league with him as well as picking up a fourth place today too.
What were you most proud of this weekend?
I love seeing livery and coaching clients out and about doing well. I believe in systematic training and I am thrilled to see that Lynn, Georgia and Grace are achieving success following these principles. Above all else I am proud of the team of clients and friends I have in my life who make me feel supported and helped. I am also proud of our dressage committee we have put on so many successful shows this year and this was a lovely two-day run so well by the show team despite challenging weather.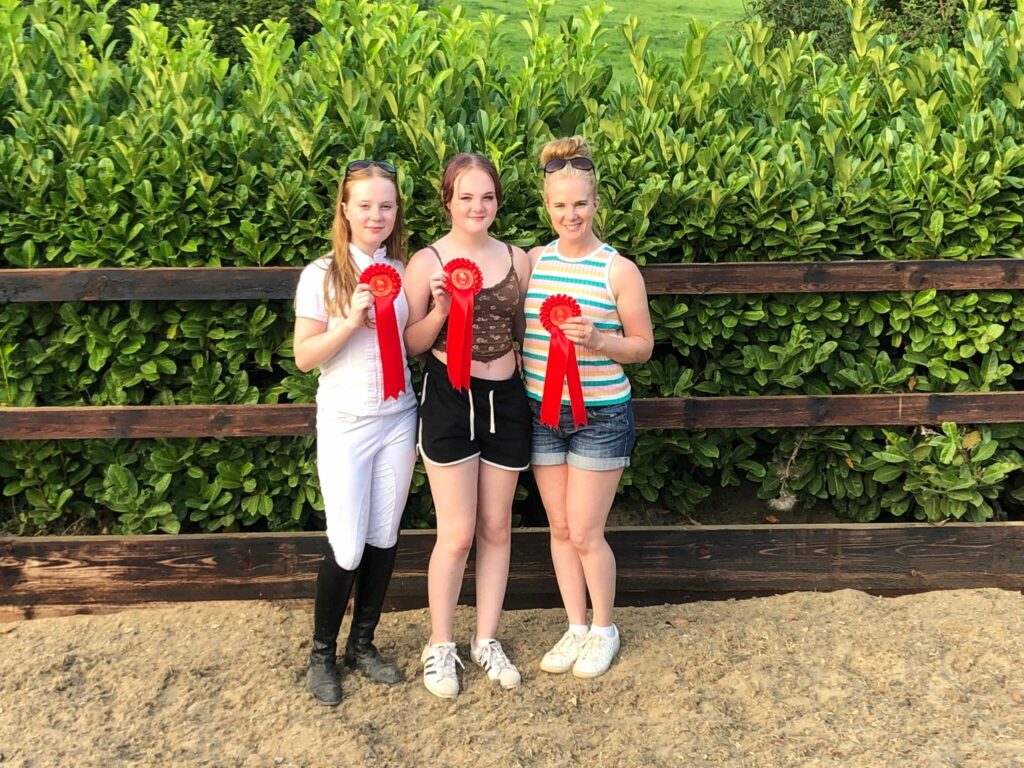 How are you feeling now?
I am now settled down with a celebratory glass of wine. I am feeling tired but inspired. I am looking forward to the future.
What kind of confidence or belief will this give you for the future?
This season has taught me that I can move out of my comfort zone and successfully challenge myself. Oisin has qualified for National championships at medium, a level he has only started in July. Six months ago I was struggling to qualify at the level below so I am very happy with this achievement. Sammy is an ex riding school horse who used to run away with everyone. He is now a solid performer at medium level and I believe there is still more in the tank. He is a wonderful example of what a big hearted horse can achieve.
What in store next for you both?
I have a month before my next show with Oisin and Sammy so we will be training during this time to improve our basics and learn to grab those marks! The National championships are on the end of September and I cannot wait! I am in the process of designing Oisin's first medium freestyle which is very exciting.