I had the pleasure of trying Equine Halo Salt Therapy in Kildare a few weeks ago and interviewing the owners about what it is, the benefits and why they decided to start the business. I went with 2 horses belonging to friends and clients and got to stand in to experience it myself.
The horses I went with had no major issues but they definitely relaxed nicely while we were there and you could see they were clearing some mucus from their noses. I would definitely recommend trying it for horses with breathing problems. It is a beautiful yard with the opportunity to leave horses overnight if needed and it is the only facility of its kind in Ireland. So let's jump right in.
Who are you? And What do you do?
For the first time in Ireland Equine Salt Therapy is now available for public use. This will allow your equine athlete to experience and benefit from the results seen in private facilities.
Salt Therapy has been used in humans for centuries and is a proven treatment for all types of breathing and skin conditions.
Equine Halo Therapy allows horses to experience the amazing results humans have benefited from, for hundreds of years.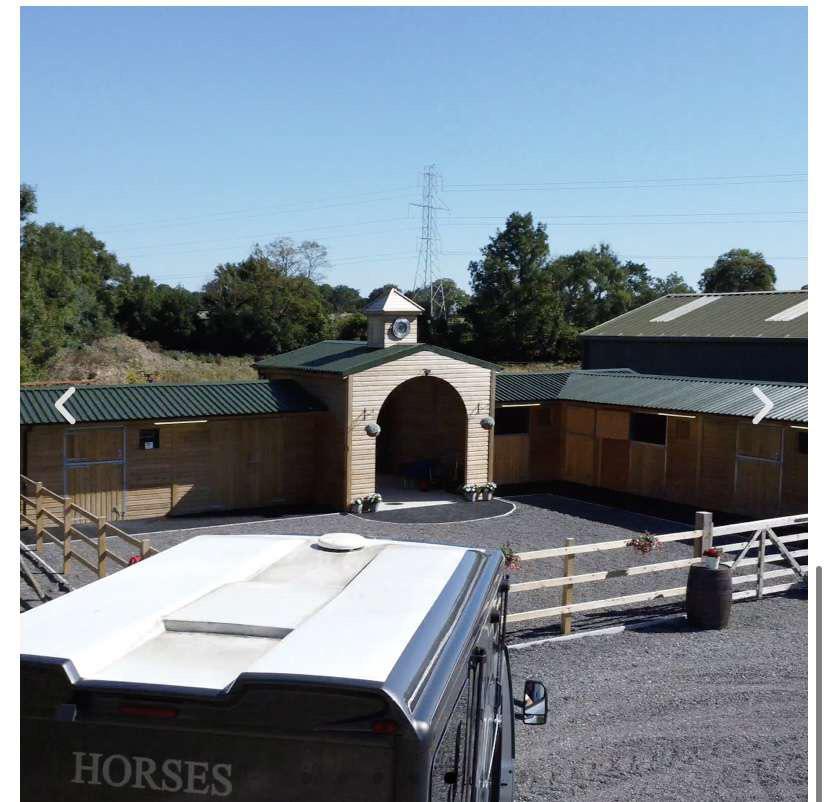 Who do you provide this service for?
For all Horses & Ponies, through every equine discipline. Trainers, studs, pin hookers, show jumpers and eventers etc have all seen the great benefits of our system with measurable results.
Describe your business in 1 sentence:
Helping your equine athlete to achieve its full potential through a natural and non-invasive therapy in conjunction with an overall programme for its wellbeing.
What makes your service unique or special?
We are delighted to offer you Equine Halo Salt Therapy as the first and only Equine Salt Therapy Clinic open to you, the public. We have built a standalone clinic in order for your horse to experience, what has previously been the reserve of private clients.
We offer a drop in service where you can experience the benefits with your horse or you can take advantage of our livery service. When you believe greater benefits can be achieved by structured programme over a short period of time, this will also be an advantage to those travelling longer distances or are on a tighter working schedule.
With a passion for equine health together we help your horse or pony reach its full potential in a holistic way by improving its vital functions in a safe and progressive way.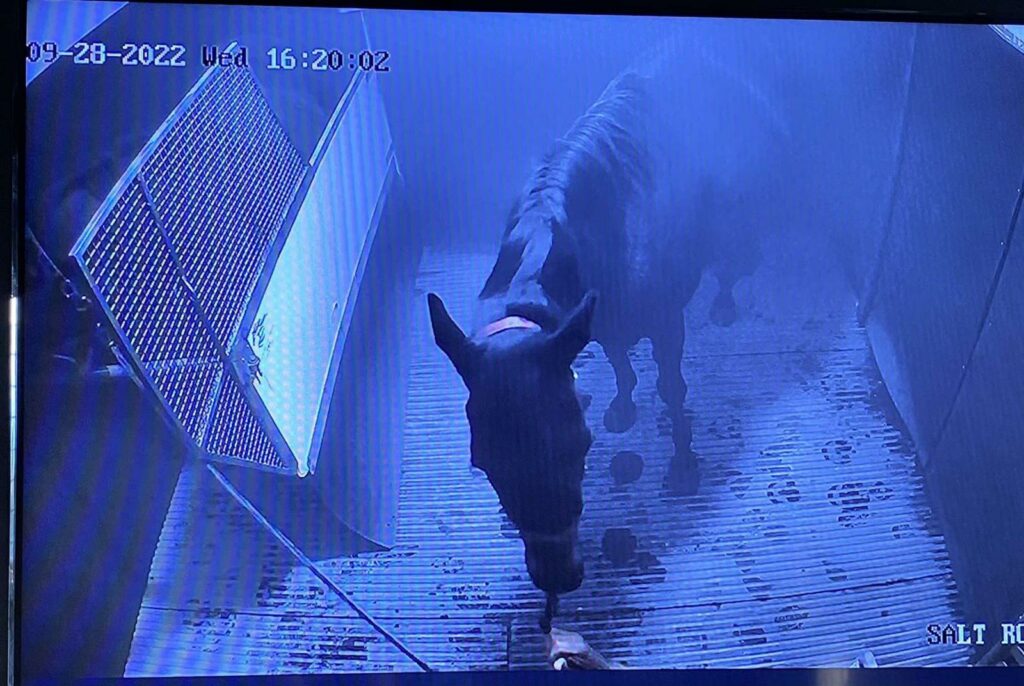 What are the problems Equine Halo Salt Therapy solve?
Equine Halo Salt Therapy unit,has been shown to help with breathing, allergies, congestion, coughing, and skin problems. It's also 100% natural, non-invasive, and drug-free, there are no contra-indications with other veterinary treatments your horse may be undergoing. This therapy is currently being used successfully in all horse disciplines throughout the world. Horses are receiving therapy each day and going on to win races as a result of improved breathing, recuperation, skin conditions, and overall improved well-being. This treatment can be used for our horse's well-being, chronic respiratory problems, coughing, and a variety of skin problems.
Where does the industry need to change/transform/improve?
The equine industry needs to take a more holistic approach to the treatment of any issues that may arise. Each animal is unique and what works for one is not necessary going to work for everyone. There is a tendency to look for a quick fix, which in the long term is not really good for your horse.
What is the mission of your business?
To help your horses and ponies with issues they may have with their respiratory system and any skin problems. To improve their overall wellbeing.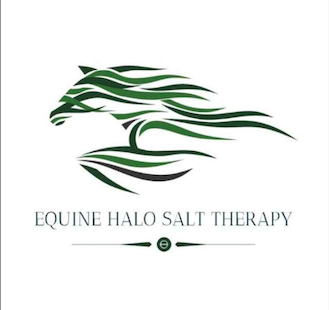 Your key message to potential new customers?
Equine Salt Therapy is not a silver bullet! It will not make a bad horse good but it will help your horse reach its full potential. It will ensure that your horses lungs are clear and working at their best. By doing this it will improve the delivery of oxygenated blood to all the organs, muscles, and bones improving performance, recovery and overall wellbeing.
Goals for the next 12-24 months?
Increase awareness of Equine Salt Therapy and its many benefits
Create a greater understanding of how Equine Salt Therapy really works
Show measurable and real results to our clients
That owners and trainers see Equine Salt Therapy as a means to treating respiratory and skin problems as the first treatment for their animal, not at the end when all else has failed.
To create awareness with veterinary practitioners on how our therapy works and how it can assist them and their clients achieve results in conjunction with other treatments available.
What's the biggest change you've seen in a horse after salt therapy?
One of our clients had a racehorse with a flare up of particularly bad skin issue (ring worm). Its training had to be curtailed, and it had come to the stage where it was unable to be ridden. We came up with a programme of treatment to help and in a short space of time this horse was back in training and to make things even better, on its first return to the track, it won a Grade 1 race.
How often would you recommend salt therapy for a horse?
Salt therapy can be either used to treat an issue your animal is having or as on an ongoing treatment to ward off conditions, your animal may suffer. An initial course of 3/5 or more seasons may be necessary to bring everything under control. After that it may only be necessary to repeat a small number of sessions throughout the year, to keep on top of any allergies or recurring ailments.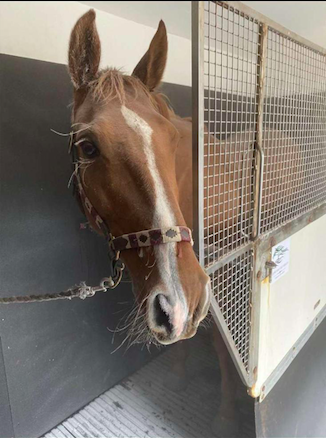 Does it work as a once off treatment, or should horses be going on a regular basis?
Best way of putting it is "Equine Salt Therapy, is not a cure all, silver bullet", as with any treatment, training programme, medication or other therapies, one session is not going to do it for your horse. Each animal is different, but we would recommend that your horse undergo 3 sessions initially. These should be either 3 days in a roe or every second day. This will give a good indication as to how your horse is responding. We then talk to you, as you know your horse better than anyone and see what best suits you and your animal. On average 3/5 sessions will hit the problem but some deep-seated issues or problems that have been allowed to develop, will take longer.
What do you see during the session? And What do you see after the session?
Each session lasts 30 minutes. We can treat up to 2 horses at a time. The owner/groom stays with the horse/horses throughout the session. This is for safety & reassurance purposes but it has the added benefit, that you also experience the same treatment as your horse. The stable quickly fills with dry salt particles. You will see the larger ones floating through the air as you're in there but our generator produces tiny microns of salt that make their way into the alveoli in the lungs and can be absorbed through the pores. Both you and your horse breath as normal and allow our therapy to work.
Our salt has the added benefit of having higher levels of both Magnesium & Potassium which are absorbed during the treatment. The salt we use is specifically sourced and is completely free from any anticaking agents, preservatives, bleaching agents or any other trace elements that may be harmful.
A fine coating of dry salt will settle on your horse and we recommend that you allow this to be absorbed naturally and do not brush or wash down your animal for at least 2/3 hours after treatment
How long after the session do you see the results/ how long do the results last?
In some cases the effect of the treatment is immediate and halfway through the session mucus will start to discharge through the nose. It's also not unusual for horses with deep-seated respiratory issues to cough while getting rid of mucus. Mucus will continue to be discharged until the lungs are clear and healthy again. With skin issues, the affected area may start to look a little angrier initially as the salt starts to work (it does not sting or cause any discomfort). This settles down, and the skin starts to heal naturally. For an acquired issue i.e. infection, the treatment may not need to happen again but for underlying and recuring issues, it may be necessary to repeat.
Describe a typical session?
Totally chilled and relaxing 30mins for both horse and owner
How do the horses respond to it? Do they like it?
It's amazing to see a highly strung thoroughbred arrive and just relax once the salt particles start to fill the treatment area. Mr. Ed is still the only horse I've ever know to talk! But if you see how relaxed and calm horses are during treatment, id say they love it and would be asking to return again and again.
Contact Information for People to get in touch with you!!
Instagram: @equinehalosalttherapy
Email: info@ehst.ie
Phone 00353 86 6092927 or 00353 87 9222162
Facebook: Equine Halo Salt Therapy
Website:`equinehalosalttherapy.com or ehst.ie