Every now and then running a media brand you get a write a piece that truly warms your heart. A piece that you know the hurt, the pain, the unwavering effort and sacrifice behind. A piece that has you smiling as you type every word and one you've been waiting to write for quite a while.
Enter Heather Lemmon Kiely and the wonderful Freya winning their first international competition. Heather is someone I chat with on a very regular basis. She is someone I have seen grow in confidence and belief across the last 6-12 months as we got to know each other through The Grassroots Gazette and Equitas. To say I am proud is an understatement as I know the hard work and sacrifice that went into this win and what it means to Heather and her amazing support team.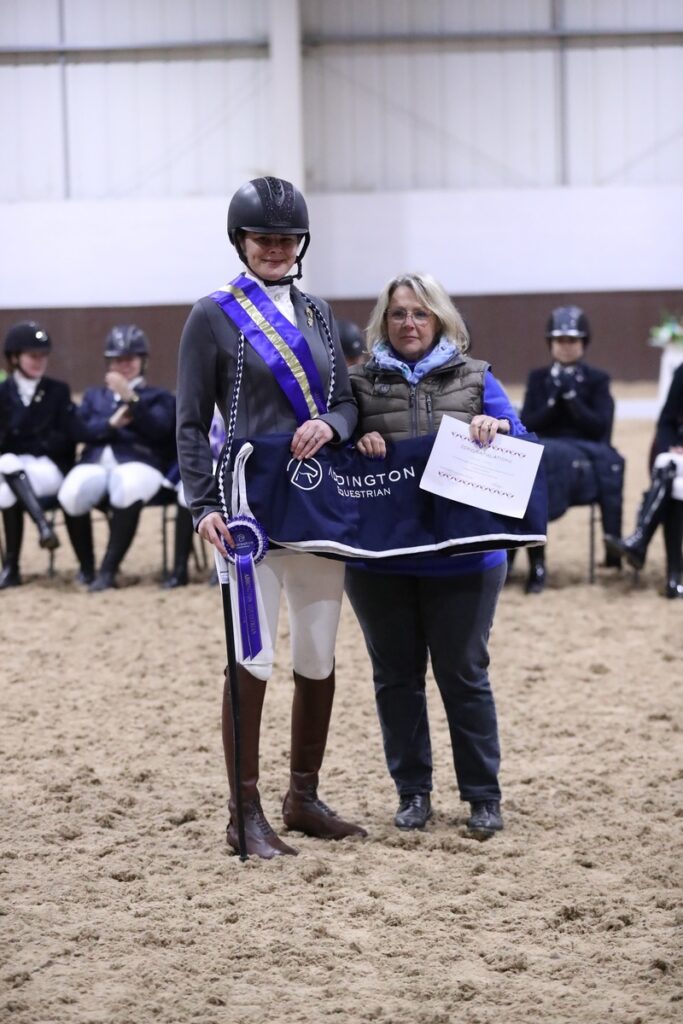 So let's get into our chat with the one and only Heather Lemmon Kiely about her big win recently in the Grade 2 CPEDI2* at Addington.
Tell us a little about yourself and your interests?
My name is Heather Lemmon. I've been riding for over 30 years. I'm a BHS stage 4 and spent a lot of my career starting and rehabbing horses. Horses have always been the biggest part of my life. My interests (apart from horses) are video games, music and anything sci-fi.
So what was it like travelling to your first international event?
Scary, I was so nervous about Freya travelling and being ok; I forgot about everything else! Luckily my mother is a fantastic driver so Freya had the smoothest ride.
Tell us about the event and how you got on this weekend?
Well Addington was just gorgeous for a start! Everyone was so lovely especially the guys in the office, they really put me at ease. It was very well ran. A newly introduced rule we were unaware of meant I and another had to do the 2* to qualify to do Hickstead 3*. That kind of put a spanner in the works but we adapted and did our best and got a 66.7% and 66.8% which was too shabby for a totally unknown test, especially with my visual impairment as my tests need to be counted and measured.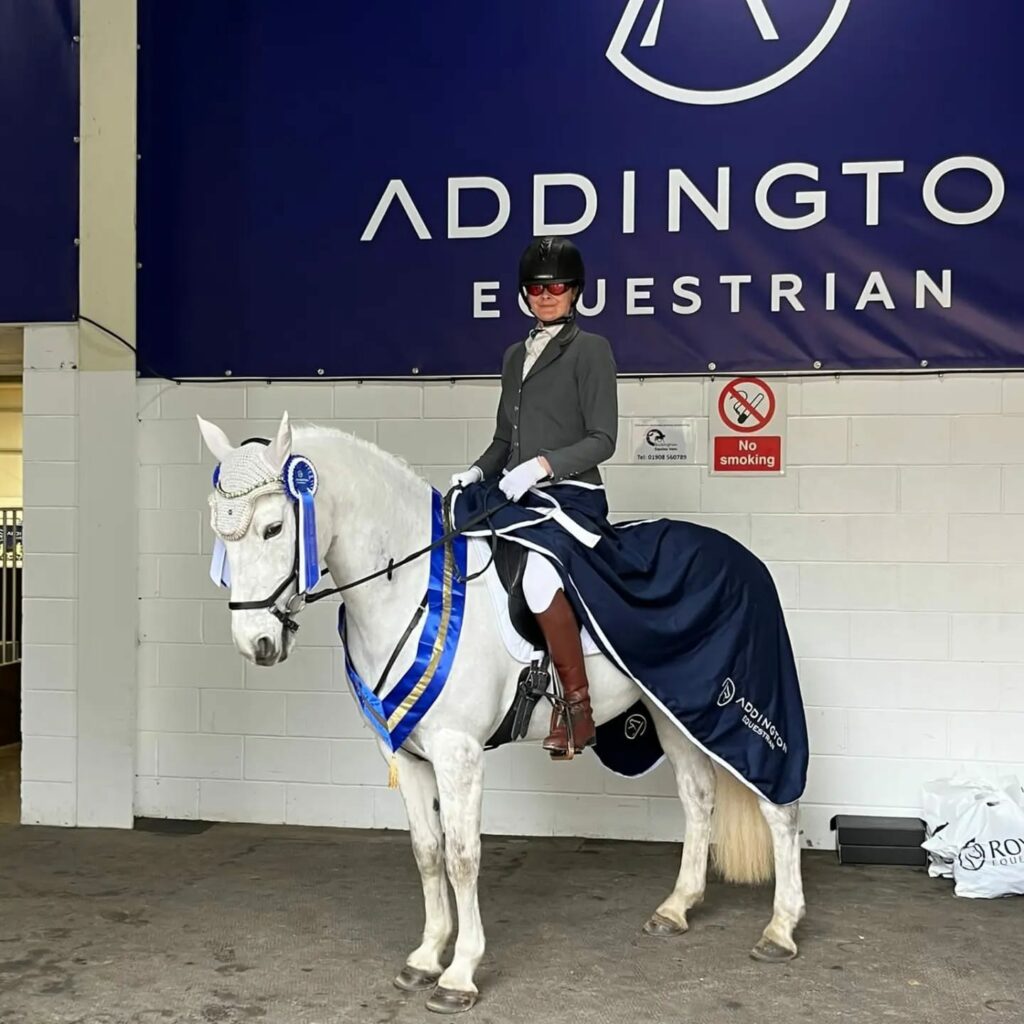 Tell us about your horse this weekend?
She was a little sweetheart; she was a bit bewildered as she knows the tests we usually do better than myself but she did her best for me. It was a lot of firsts for her in one week and she really tried her heart out. She's the culmination of all of my life's riding knowledge and training in one little unicorn. She's giving that back to me now as my Para pony and I couldn't be happier.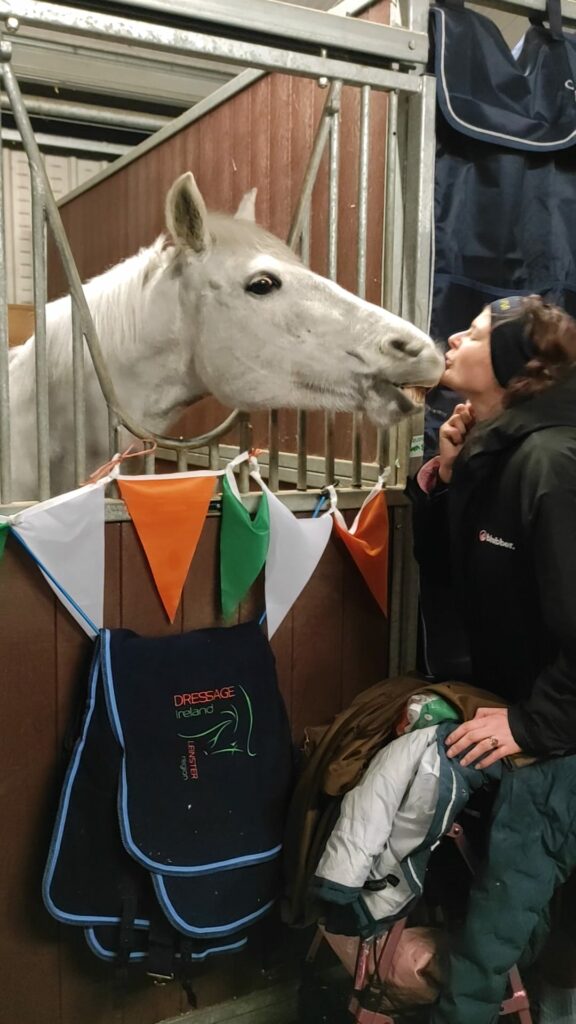 How do you prepare for an event like this Heather?
I'll be honest, a lot of it is trying to keep my mind-set, people will tell you a lot of things. Some positive, some negative, some helpful and some not so much. It can be very hard to stand true to what you think is right and believing in yourself and your horse. Other than that it's the usual, fitness work, training and trying to keep Freya clean!
How did it feel to win the Grade 2 CPEDI2*? and What feelings were running through you afterwards?
Well, getting the scores I got under the circumstances was amazing. It kind of gave me confidence that no matter what happens myself and Freya can deliver. What I really want after a test when I get those sheets back is to see the word "harmonious" because to me that's what dressage is. Luckily we got that so I'm very happy. At the time I didn't have a lot of time to think about winning, it was back to learning the next test but the prize giving ceremony was amazing! Sitting with other inspirational parariders and seeing each of us doing what we love is a humbling experience to be part of.
What was it like coming down the centre line?
Not gonna lie but I cried.
I cried because I'm constantly humbled and filled with joy when I'm with Freya.
I cried because when I became disabled she gave me the confidence to keep going down centre lines I can't even see.
It was tears of happiness and relief.
How are you feeling about your achievements and what would you put this result down to?
This isn't our first attempt at going international. Before I got ill, we were on track to qualify for FEI endurance, that was our dream which unfortunately wasn't meant to happen. So to even get another shot and make it happen is surreal.
I put it down to mine and Freya's bond. If you find your heart horse, they will give you everything whether it's 80km in the lashing rain or an international dressage test you've never done before… I've been lucky to have been able to put everything I know into Freya and she's giving me that back tenfold.
It takes a Village, tell us about your Village and the team behind you. Feel free to give them a shout out or thank you.
Firstly, I have to thank my family. My Mum, Dad, B.a, Denner, Ruby, Ruth, Luke and Freya. I'm a very lucky person to be surrounded by so much love, respect and they're the reason I keep going.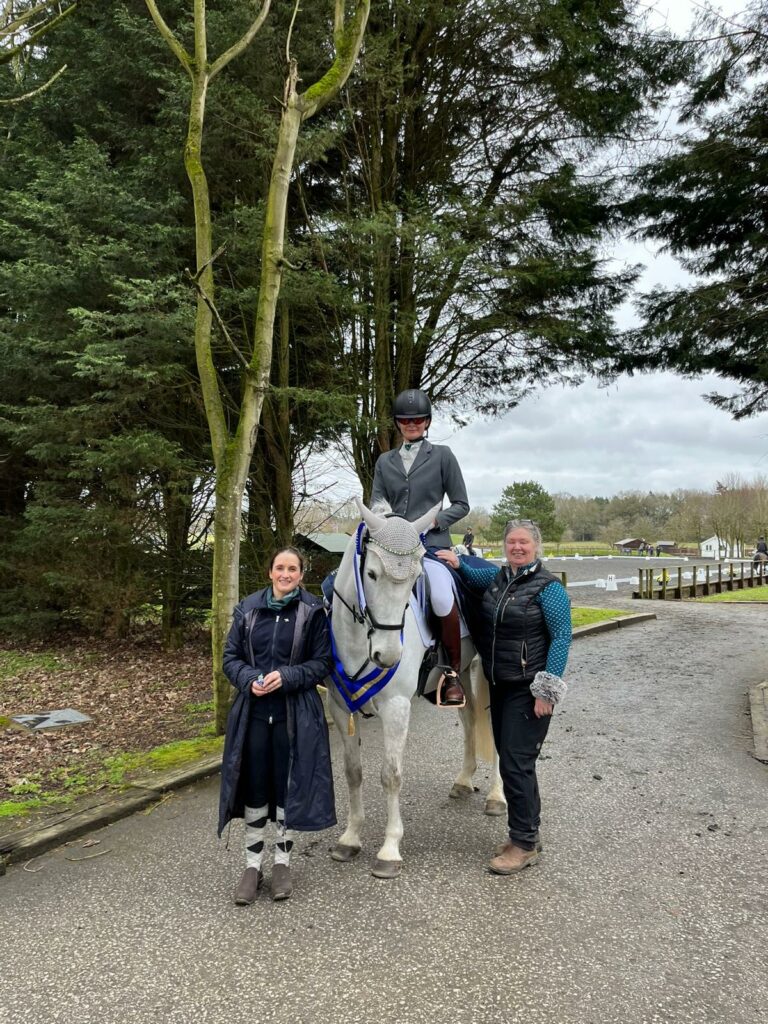 I want to thank everyone who donated to get us there. Family, friends and followers. Its still overwhelming to think of the kindness and generosity of people. I'll never be able to thank you enough.
I'd like to thank Dunbyrne stud. We recently moved there to be closer to my family. Ross O Hare for his coaching and sage advice. Lorna O'Hare has been wonderful, coming with us to Addington to support us, do a stunning plaiting job and give Freya a fab trot up. I'd love to thank Barry, Jason and Hannah for looking after Freya day to day as well.
David from Legupability and his family for their kind support, inspiration and guidance.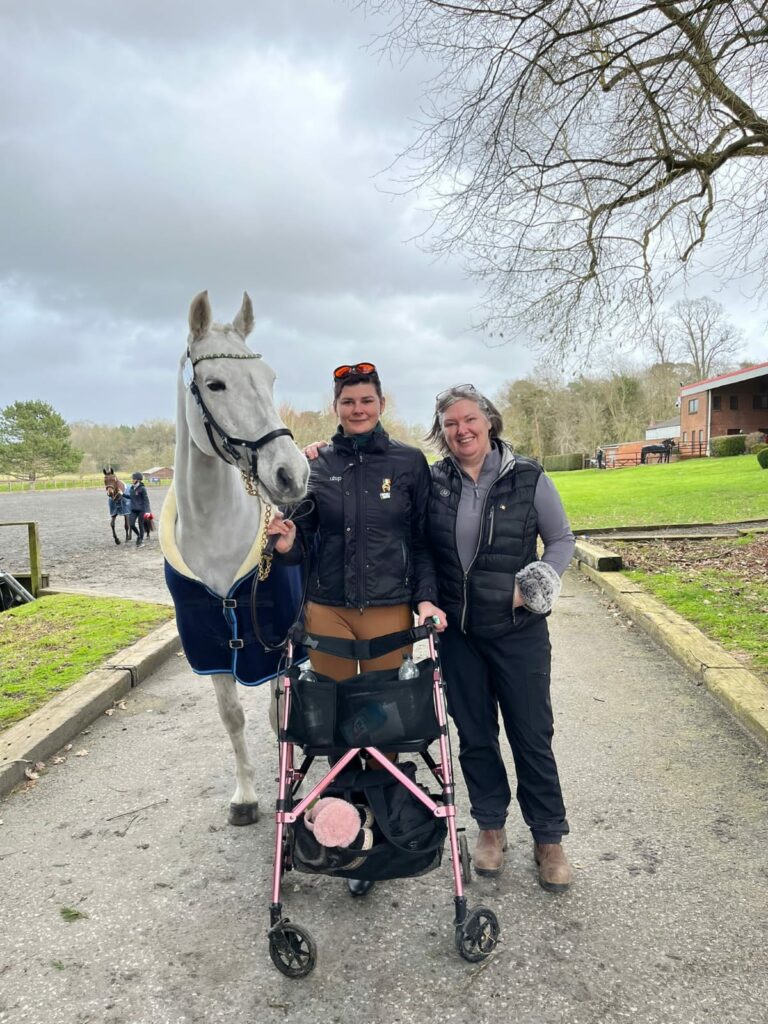 Are there any Brands you'd like to give a shout out to?
Legupability
Equitas
Bua Saddles
Omega Equine
Equi jewel by Emily
Leovet
Botanica
The Grassroots Gazette
Is there one particular moment that stood out to you this weekend? Something you'll always remember?
There are so many but meeting a fellow Pararider with MS. Jan Cummings was just the nicest person and it was really inspiring to see her go for her dreams too.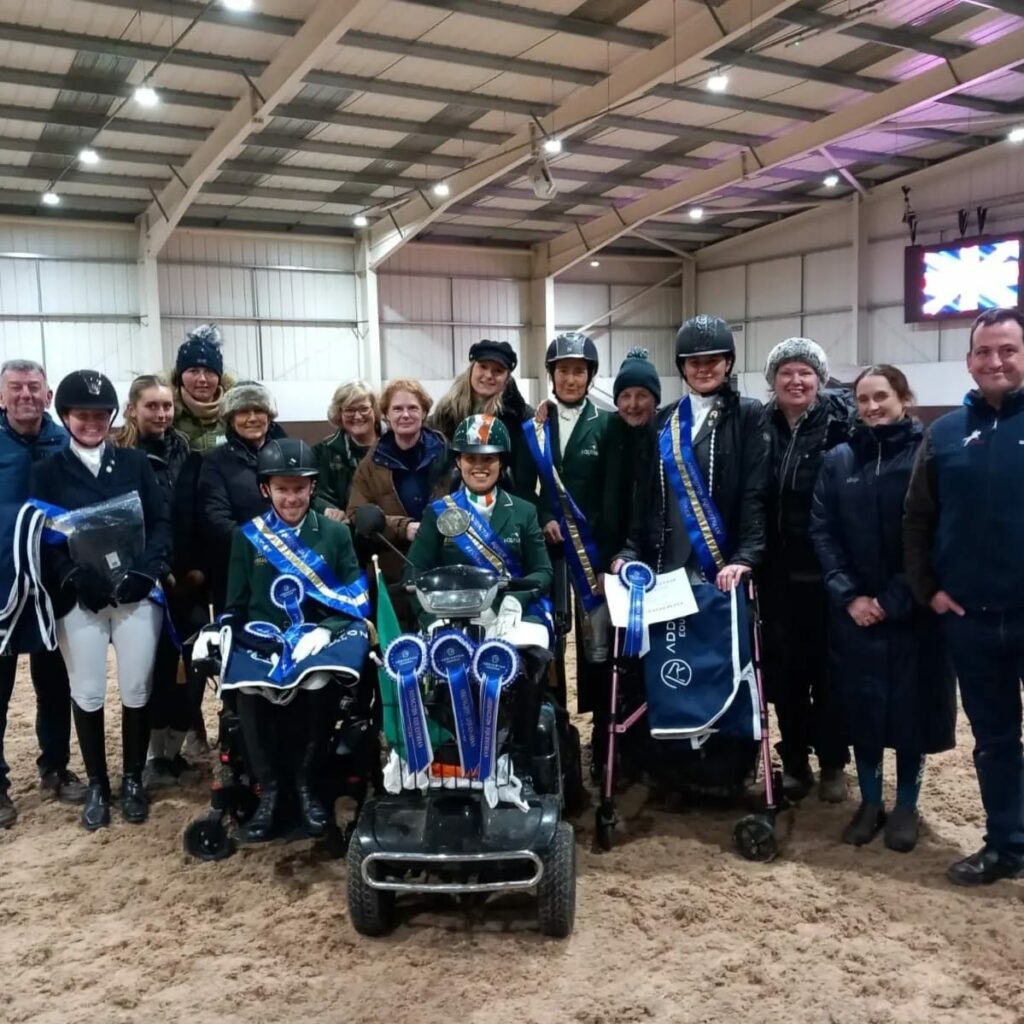 What advice do you have for people wanting to achieve these kinds of results Heather?
Believe in yourself. At the end of the day it's only you and your horse in that arena being judged. So ride the horse you have, the best you can on that day. Results are important but don't let scores take away from the joy of riding the test. You'll find out where you are and where you can improve. I love getting my sheets back and figuring out how I can turn 6s to 7s. What works and what doesn't. My advice is to enjoy the challenge.
What is the key for perseverance and staying committed?
Being present in the moment, Each moment of your life as best you can. Enjoy them, value them and just be.
What is up next for you? What are your big goals and aspirations?
We're aiming for Hickstead CPEDI3* in May and from there hopefully Hartpury. We'll just keep having fun, improving and seen where it takes us.
And that is a wrap folks, loved chatting with Heather about this!! So proud.
What a weekend, what a support team and what a result. It was surreal knowing all the work Heather has put in to be able to publish this. I have no doubt this is only the beginning for Heather and Freya winning international shows and competing at the Highest Level. Heather will be interviewed over on the Equitas Instagram page at 7pm this Monday.
Until Next Time,
Shane