Ok so I can only speak from experience here. I've only ever had two farriers shoe my horses over the last 30+years.
First one being John McLoughlin from Co Dublin, and my second is my husband who also happened to be John's apprentice when he started out. So you can't blame me for changing farriers. John taught me a lot and was very knowledgeable about any horse's hoof. His history of shoeing goes back generations. His father and grandfather were also farriers. Known as blacksmiths back in the good aul days In Dublin they worked hard both physically and mentally. Making shoes on the Coal fire, fitting, nailing on big heavy draught horses that pulled the working carts for transport back then. But also fixing any problems that may arise with the foot.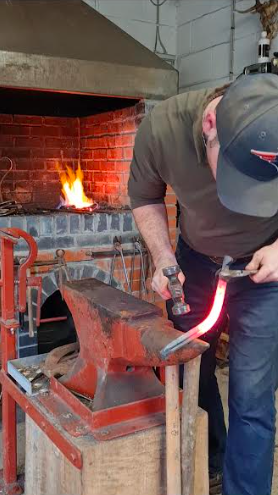 Any questions I had he was quick to answer and also informed me of the way the hoof works at the young age of 7 with my first pony I was keen to learn, what to do and what not to do.. I took this on board and as a team we had the horse's' feet in good condition.
He then passed on all his knowledge and skill set to my husband who is a master farrier 20 years now. And as we all know the job is very tough and labouring on the back, we try to make it as handy as possible for them to work and do the best job for the horse and its feet.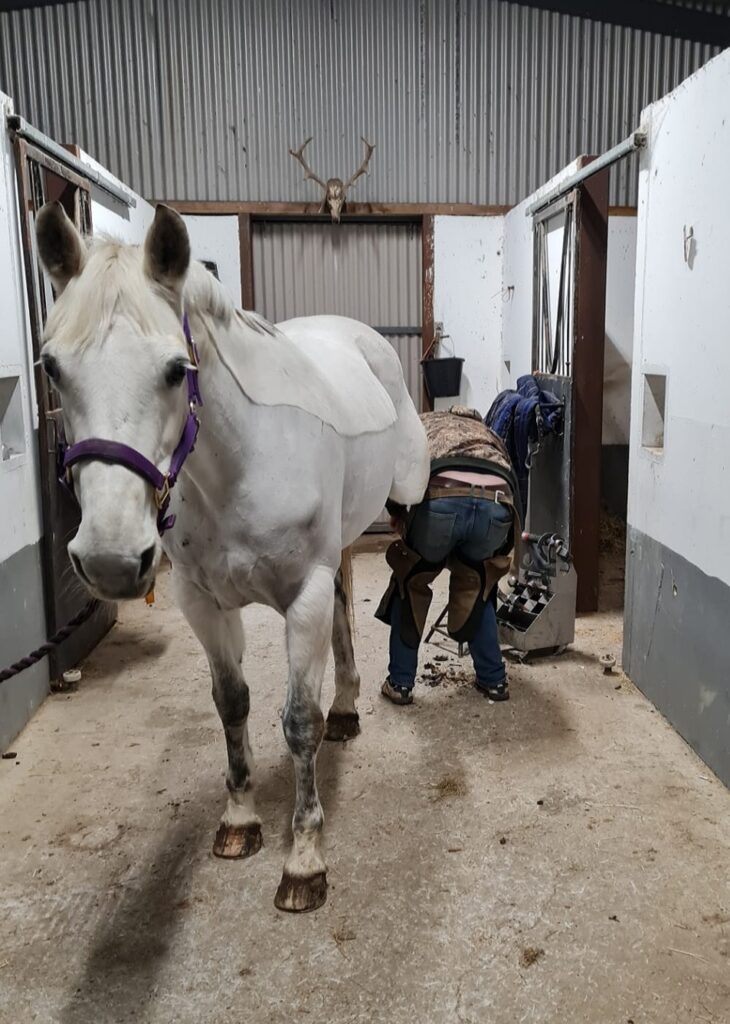 I do think it is important to educate yourself as a horse owner to look after your horse's feet as well as the farrier. REMEMBER, NO FOOT, NO HORSE..
It's simple really, you go to the hairdresser right? And in between those visits, you wash,condition, put vitamins and minerals into your hair to keep it clean and healthy.. well same for the horse's hoof. You wouldn't walk Into the hair dresser after 6months of not washing or brushing your hair and expect them to do a good job on it, would you? Or bring your wild child in that's never had a haircut or seen a barber in its life and expect it to sit in the chair for 40 mins while this person does all the strange things . No , exactly.
Maintenance is key for any working vehicle, animal or human. Which brings me onto hoof oils.. there are so many in the shops these days. Now I'm not going to tell you which one to pick, but I have had a fair few and the one that stands out to me is Kevin bacon hoof grease. It's really done a good job on my horse's feet.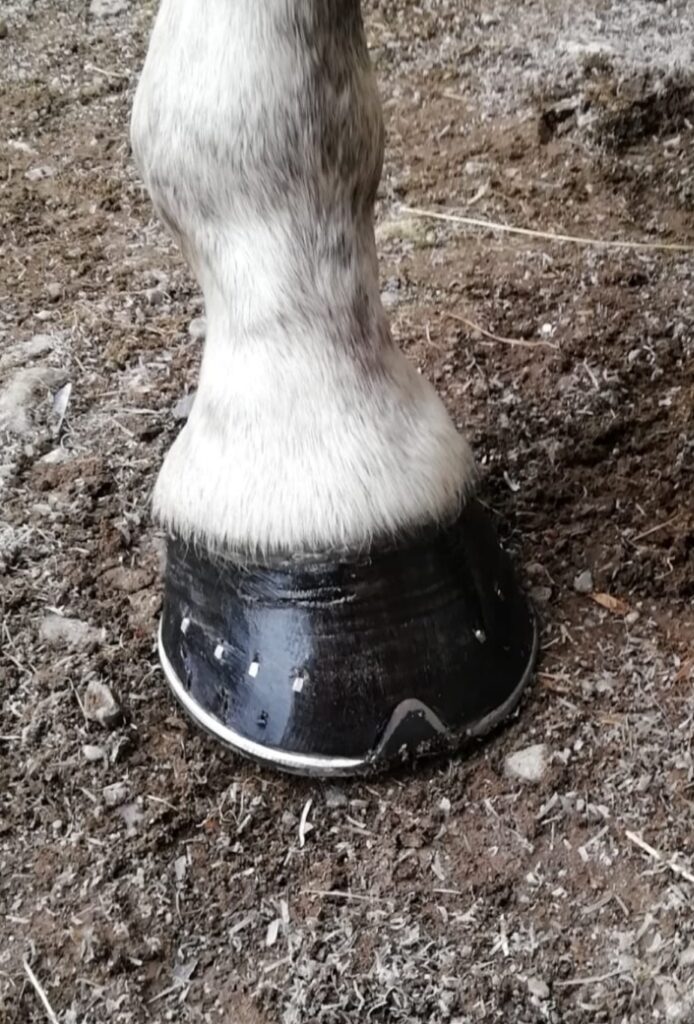 Also, getting the horse done every 6-8 weeks has its benefits. This may vary depending on your horse and his type of hoof. Your farrier will cater for each horse.
I enjoy teaching young horses and know that it is very important to teach your horse a few things before the farrier even meets the horse for the first time. After all there is no point in him Coming to your yard if the horse hasn't even had his feet picked up by you yet? Is there? That's not the farrier's job to train your horse.
I start by making sure my horse will tie up and stand while being groomed. Groom the legs, pick out the feet and be able to wash the legs without the horse kicking out or throwing a fit. BALANCE is a big thing for young horses. A lot of them find it hard to find their balance when you pick up one foot. So do this until your horse is comfortable enough that he doesn't try fall on top of you. Tapping the hoof pick on the sole or wall of the foot is important for them to hear the noise and feel the sensation.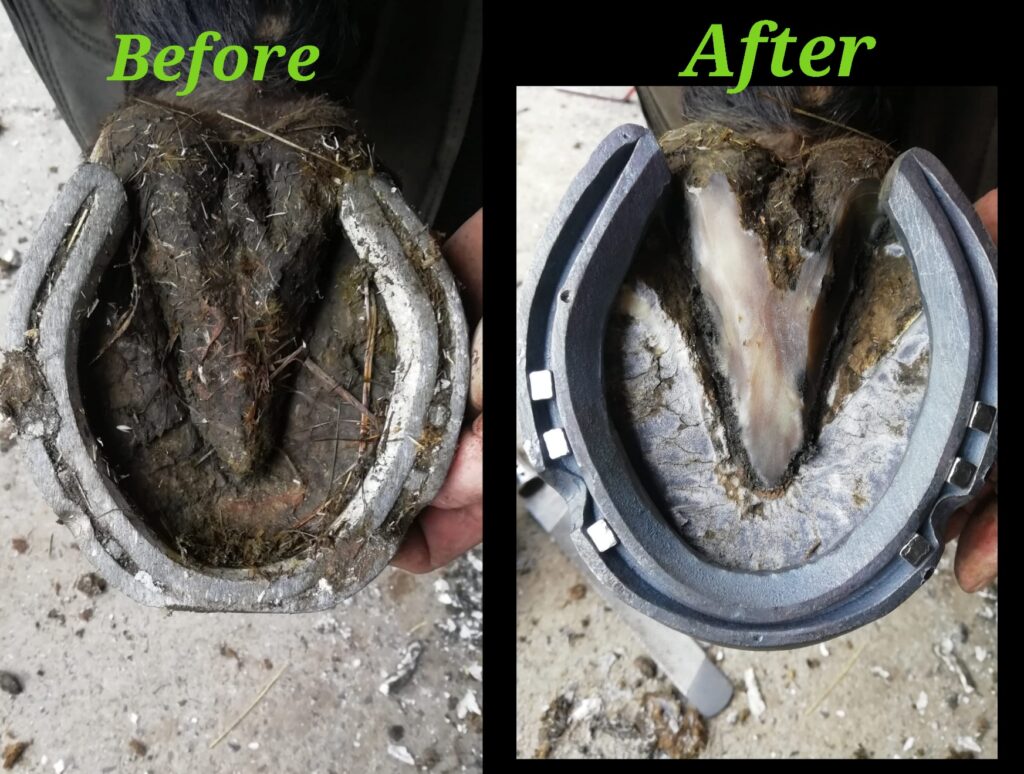 On a first farrier visit some horses only get 2 front feet trimmed to get them used to it, and then 2 hinds another day. Depending on age and experience. Also try to get a friend to pick up your horse's feet If he is only used to you..
It Is most important that your farrier has every chance possible to do the best job he can to get a level , well balanced shod foot for your horse to ride well on. And not to be pulled and dragged around the place while trying to nail on…. it's like trying to put a thread through a needle hole while on a roller coaster..
A few quick tips;
1. Hold your horse for the farrier..
2. Have a clean, dry level environment for your farrier to work on.
3. Payment on the day or bank transfer
4. Book him in advance, have a yard farrier book so you know who needs to be done. Don't surprise your farrier with horse after horse, he has a schedule to keep like all of us that work.
5. Condition and maintain your horse's feet
6. Well, an auld cup of tea wouldn't go astray with a few biscuits if he is flat out shoeing. Tea brings a smile to anyone's face , after all we do live In Ireland, sure doesn't tea help a lot of problems get solved 😉.