Equine Tech Special Feature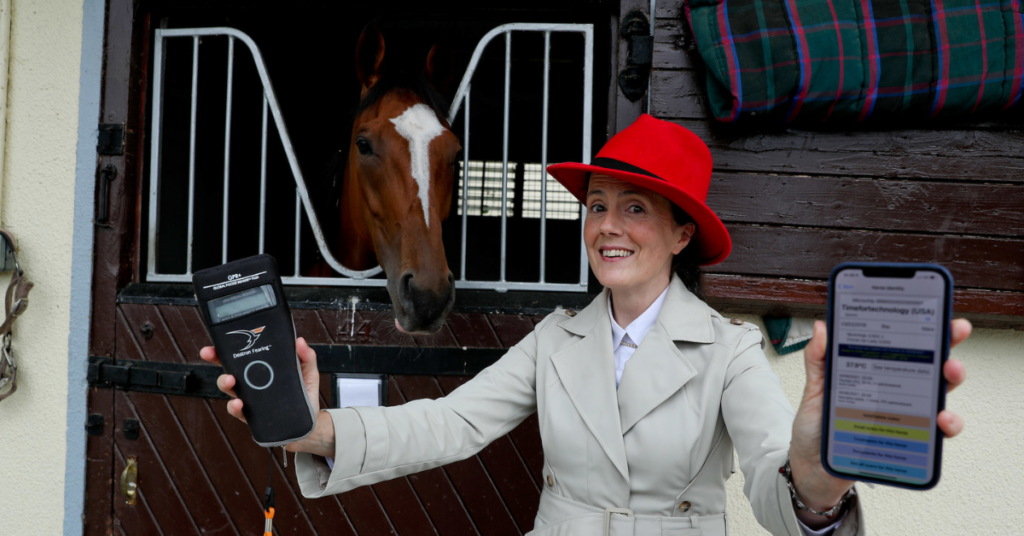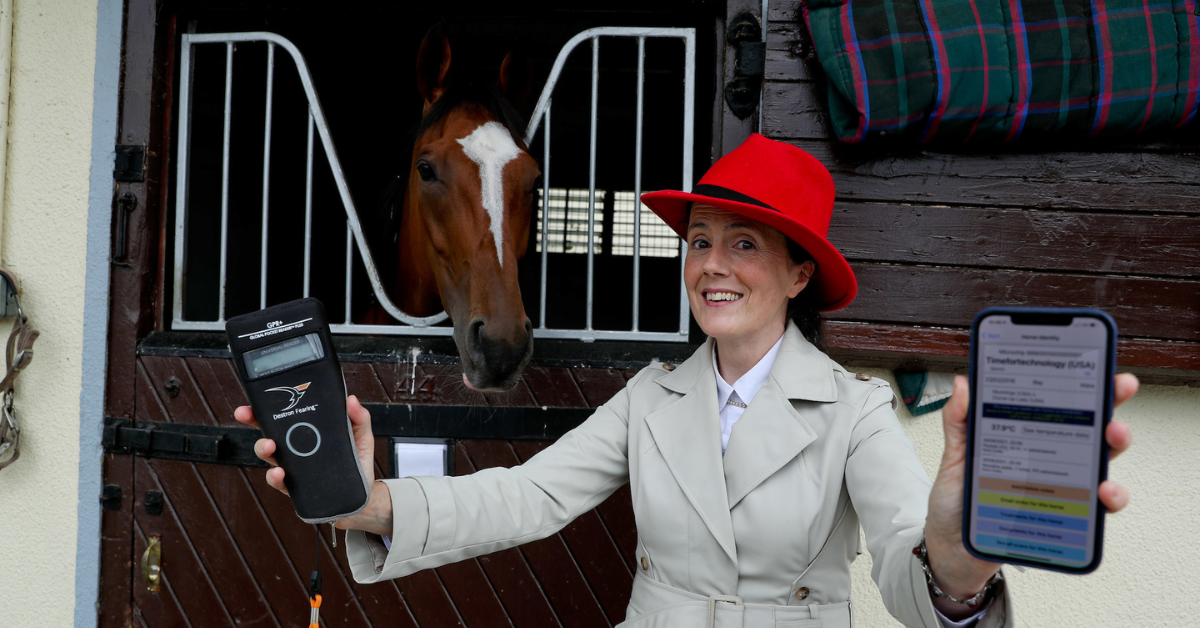 Who are you, and what is your business? 
Jennifer Corley, CEO of Equitrace.
EquiTrace is designed to produce software that works for horse people. As a veterinarian, it was clear to me that horse people don't like or have time for paperwork. Horse people work hard, but they need something that will take care of administration quickly and easily. They need technology that makes life easier, keeps everything efficient and eliminates human error. EquiTrace will remind them to give medicines, wormers and so on. It is important that this works as they go along and that they don't have to sit down at a computer after a long day! EquiTrace produces the technology that achieves that!
What problem(s) do you solve with Equitrace?
The core features of EquiTrace are ID, Communication, GPS and Health records. EquiTrace can be linked to any standard microchip, data is always entered for the right horse. It recognises and records medicine by simply scanning the barcode with your phone, which means you always have the right product and there's no writing! EquiTrace gives the suggested withdrawal time for the medicine so whether racing or competing in FEI events you can be compliant with the rules with ease! For breeders, there is a complete reproduction module that will show exactly what needs to be done on a farm, who needs to be scanned, treated or who is due to foal.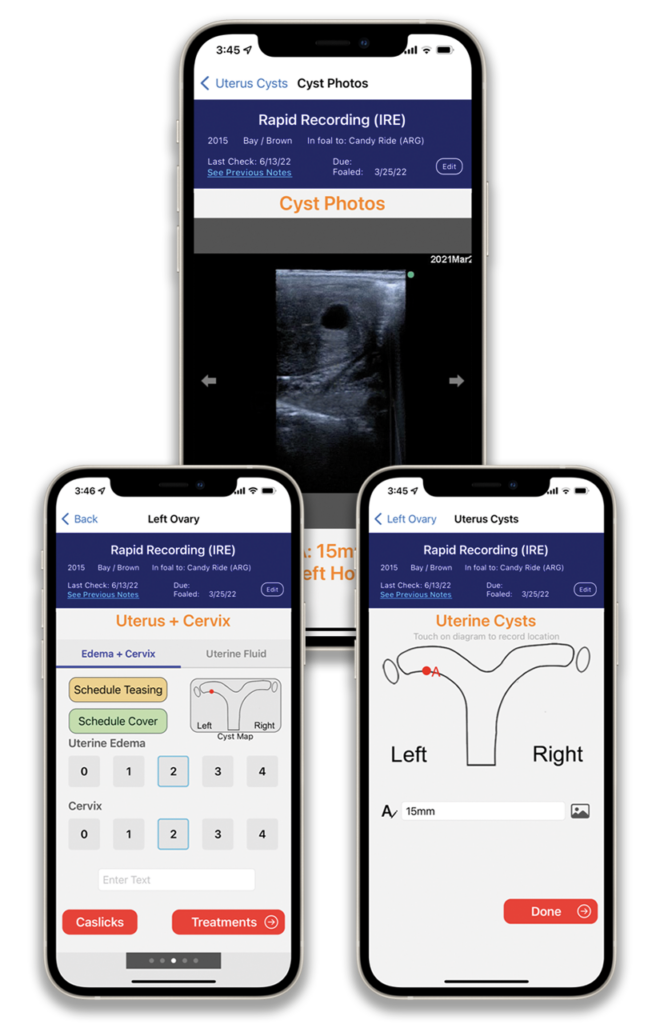 How does Equitrace work and who did you build it for?
EquiTrace works for trainers, horse breeders or competition riders. EquiTrace is approved by the Irish Horse Racing Regulatory Board to record medicines. With four levels of security, trainers have complete control over their data. Staff can see what needs to be given and enter data, and managers or veterinarians can see the horse's complete history. The App's medication module and repro modules are produced by specialist veterinarians to ensure you can not only record medicines properly but also access specialist information easily.
What are the key features of Equitrace that your customers love the most?
Horses are often looked after by a large team, grooms, trainers, vets. With its four levels of secure access data, people can be told what they need to know and updated immediately. It reduces phone calls between the team by 60%. Instead of using an open platform like whats app to see which horse needs a treatment, all of that data is securely held. EquiTrace saves everyone a lot of time and makes sure the right horse gets the right medicine and all of that is properly recorded with no further error.
What is your vision for the future with Equitrace?
The four core values, the quality of our software and the security of our system make it a powerful tool. Traceability of medicines, horses and disease are huge threats to the horse industry currently and EquiTrace is well placed to solve these issues. We are commercial partners of Merck Animal Health in the USA who have new BioThermo® microchips which allow contactless temperature monitoring. With the complete movement record in EquiTrace plus temperature, you have one of the most powerful epidemiology tools yet developed. I see the software being used at a national level very shortly!
Who are you focussing on with Equitrace, and why do they need to use your platform?
Last season the software was adopted by some of the major stud farms in the USA. Lanes End, Claiborne and Three Chimneys. For busy stud farms, it has proved a great fit with the new repro module. By recording meds with a quick scan instead of having to write them down, one of our studs estimated they not only saved an hour both morning and night, but also around $10,000 by ensuring everything was correctly recorded for billing. Trainers are also finding the software very helpful to cope with the ever-increasing burden of administration.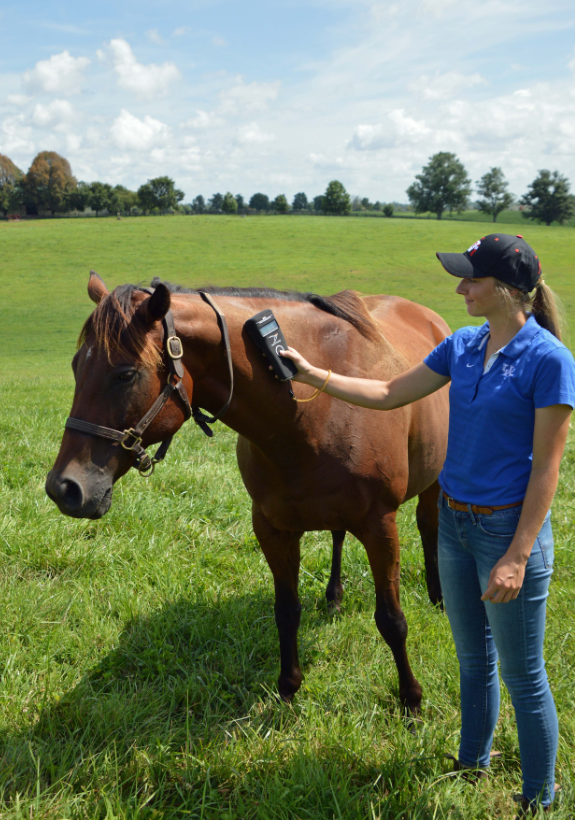 Can a business test Equitrace to see if they would like to use it or how does sign up work?
The App is available with a free months trial in the Apple and Google Play stores. If people would like to use the feature that links to a horse's microchip as larger farms prefer, they can buy a scanner via our website.
It starts with WHY!! Why Equitrace and Why now?
Horse sport has been in the press for all the wrong reasons, trainers and veterinarians are very stressed by medication withdrawal times and ensuring that these are correct. 86% of equine veterinarians we surveyed are worried about this. EquiTrace gives peace of mind and helps avoid such errors. With the staff shortages and time being even more precious than ever, being able to record information quickly, keep the whole team up to speed and check on any horse at the touch of a button, EquiTrace is a great way to improve efficiency!
What success have you had to date?
EquiTrace has 26,000 horses using the software currently, we are delighted to be helping farms like Gestüte Lewitz, Paul Schockemöhle's farm. The leaders in the equine field are adopting our technology thanks to the quality, security and our team's great customer support. Becoming commercial partners with a company like Merck Animal Health was tremendous validation of our software too!
Have you any exciting news/updates you would like to share?
EquiTrace is always updating the App, we have just updated all the rules for the FEI medication recommendations. We have a number of larger businesses beginning to use the App, for example, Fasig Tipton the thoroughbred sales facility has started using EquiTrace to check horses into their facility. We are also looking forward to the arrival of our new CEO Killian Gaffney next month!
Where can people/businesses sign up or learn more about Equitrace?
Instagram: @equitrace5
Facebook: EquiTrace
Twitter: @equitrace_app
Website: https://equitrace.app