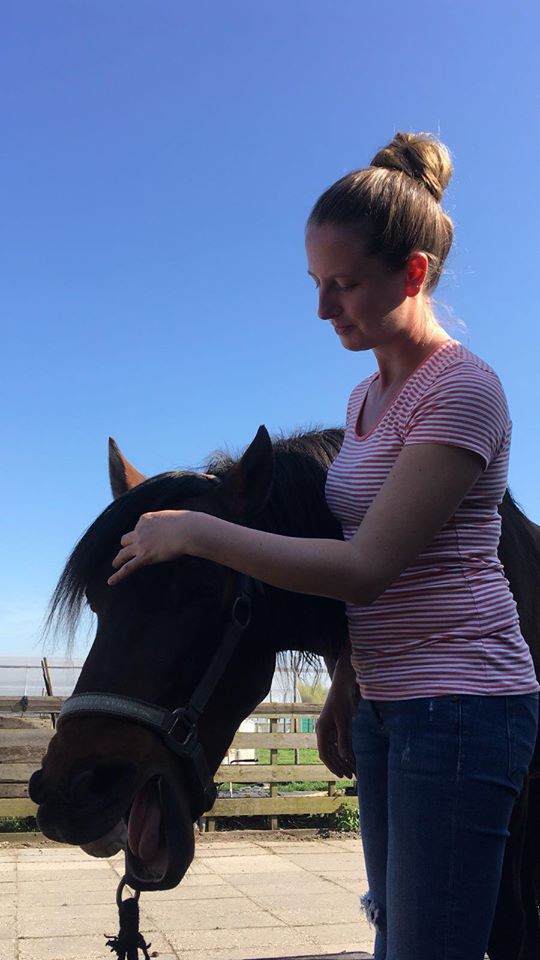 Who are you? And What do you do?
My name is Sharon and I am the owner of The Horse Therapist (Vital horse care). I am an equine cranio sacral therapist, herb specialist and nutritionist. And I will soon be adding orthomolecular medicine, epigenetics and gemmo therapy to my service
Who do you do it for?
I do it to help horses become healthy again by using natural, healthy products. I also help the owner by sharing my knowledge and I offer custom made herbal tea for humans and dogs as well. So I do it for the animals and their owners.
Describe your business in 1 sentence.
Holistic & alternative service, offering Custom made herbs, nutrition consults, health checks, mineral feed and natural remedies for equines and dogs.
What makes your service/product unique or special?
There aren't many equine cranio sacral therapists in Ireland and neither are there many independent nutritionists or professionals that work with herbs, orthomolecular medicine and gemmo therapy. I am also the only professional who offers KPU lab tests. Kpu is an unknown metabolic disorder which is well known in other EU Countries but not yet in Ireland. I also offer workshops to help horse owners understand more about keeping your horse healthy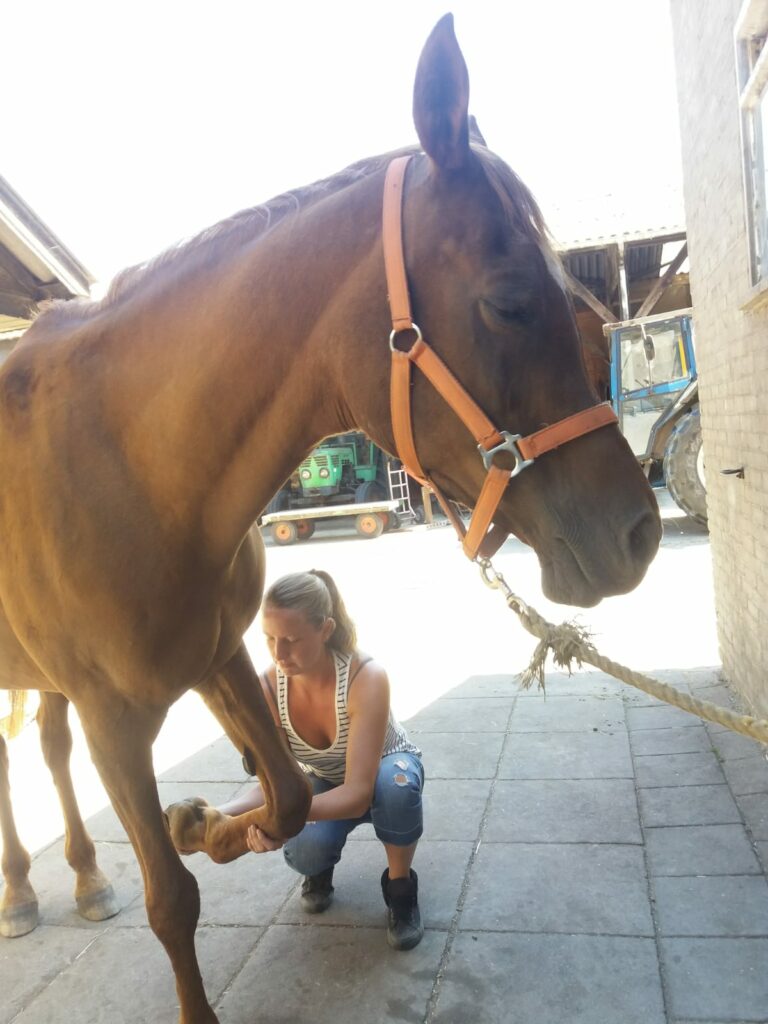 Why do you do what you do?
I have always been interested in alternative medicine and animal care. Ever since I was a child. But I only started to practice, study and set up a business 5 years ago when I struggled to keep my own horse healthy. No one could help him and I had spent loads of money on supplements and vet bills until I found a cranio sacral therapist who was able to treat him and get him back to health again. She also worked with herbal remedies and I was amazed. That's when I decided I had to learn it myself so I could continue to help my own horse and other horses.
What are the problems you solve?
Finding out where the health issue(problem) is coming from and addressing that rather than suppressing symptoms.
Getting horses with metabolic issues back to health again.
Finding out where the horse has discomfort.
Helping the owner to find a solution.
Find out what the horse exactly needs rather than guessing.
What is the mission of your business?
It is my mission to share my knowledge and experience, getting horses healthy again and most importantly keeping them healthy. Educating horse owners by offering workshops, setting up a team of professionals that work together and creating more awareness about the metabolic disorder KPU.
What values are important to your business?
Trust, quality, teamwork, healthcare, respect, help, education, passion & innovation.
Where does the industry need to change/transform/improve?
Horse owners should educate themselves more when it comes to nutrition and keeping horses healthy. We are feeding our horses sick and if we don't change the way we feed them then we will end up with more and more metabolic sick horses.
Goals for the next 12-24Months?
Bringing nature back to more horses
Helping more horses to become healthy again
Create more brand awareness
Create more KPU(metabolic disorder) awareness
Educate more horse owners
Your key message to potential new customers?
Feed your horse like a horse. Bringing nature back to horses.
Find out exactly what your horse needs to keep it healthy and learn what effect certain types of feed/nutrition can have on the horse.
Your message to the equine community?
Less is more when it comes to feeding your horse and giving medication. There is no quick fix for many of the health issues with horses. Feed your horse like a horse and not like a human or cow. And last but not least, invest in gaining more knowledge, because knowledge is power!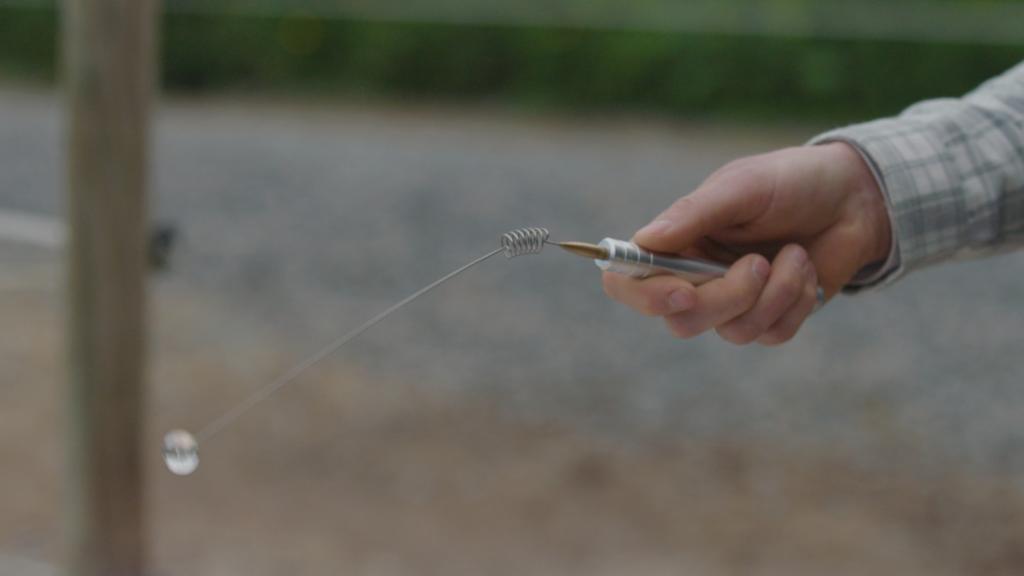 Testimonials
"Having just completed the course 'Feeding Horses Fit' with Dr Christina Fritz and Sharon Bronsveld, I have to say that this has confirmed my suspicions with regard to modern-day feeding of horses and the rise in metabolic issues and health problems. Delivered in in-depth detail in a straightforward manner, this course has made perfect sense. As an equine therapist myself, I am already looking at my own horse and clients' horses and observing more clearly some of the 'markers' that flag up equine health issues that are mostly due to the current guidelines on what we believe we should be feeding. Thank you so much on behalf of the horses, owners and friends that I trust will benefit from this. I highly recommend the full three courses to any discerning person who wants to do the best for their equine friends."
Leigh Jackson BHSAI. MMCP. Equine/Human Bowen Therapist
"I found Sharon through a friend, initially for cranio sacral therapy and then for herb testing. I could not believe the difference Sharon made to the first horse we had treated with cranio and herbs, she is 24 now and we were worried she was on her last legs. Now she gallops and bucks and acts like a 6 year old again. I've since had Sharon work on several other horses and every one (approx 10 different horses) that has received her herb mixes has improved in performance, behaviour and overall health. My sweet itch pony has never looked better. My cranky pony who hates the girth is now happy to be groomed and tacked up. My older horses are eating and moving brilliantly. I highly recommend Sharon, stick with her advice and you will see the results! I've learned so much from her and my horses all look amazing as a result."
"The Horse Therapist and Sharon were recommended to me by friends. I have been more than impressed with the accuracy of Sharon's diagnosis and the efficacy of the herbs she prescribes. I have seen massive improvements in my horse's well-being following her dietary recommendations and herbal supplements. She has been incredibly helpful in assisting me to deal with the complex needs of my horses and is always helpful with any queries. I would have no qualms about recommending Sharon to anyone!"
I just finished The Horse Therapist Course where we learned how to use a biotensor to test horses and people for herbs and supplements. I loved it and can't wait to get started testing client horses alongside bodywork! I have used Sharon's herbs for my own horses over the last two years and see great improvements."
"Sharon is efficient and knowledgeable to deal with. I have had 2 of my horses tested with her and have had improvements in both of them. She also tested me and was accurate and the herbal tea I received from her has improved my condition almost 100%. I have taken her feeding horses fit course delivered by Dr Fritz and I have l gained more knowledge from it on how to feed horses correctly than I had in my 40years of keeping them. So glad I did it. I have another 4 horses to be tested with her. I can't recommend Sharon's service or the course highly enough. Thanks Sharon!"
Do you have a special offer you'd like to release through this interview?
€15 euro discount on the next online nutrition course for horse owners and professionals. For those who are interested can contact me.
And a free nutrition plan with every herbal mix order, worth €25
Contact Information
Instagram: https://www.instagram.com/thehorsetherapist/
Email: sharon@thehorsetherapist.ie
Facebook: https://www.facebook.com/craniosacralherbs Website: https://thehorsetherapist.ie/gb/