Are you struggling to find new like-minded people to follow on Instagram? Or maybe you're struggling to come up with content ideas? Then why not take part in #CanterIntoChristmas this festive season🎄✨.
I'm very excited to bring back #CanterIntoChristmas for the 2nd year! For those of you who haven't taken part before, this is a 12 day Instagram challenge for you all to try in December.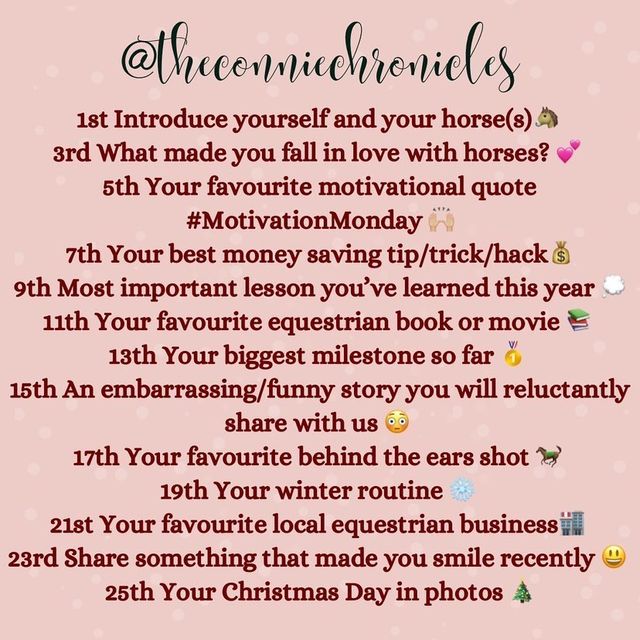 You can join in at any time, you can combine a few days answers in one post, it doesn't matter when you start or what spin you put on it. There's no pressure here, it's the taking part that counts 🙌🏼.
You can be as creative as you like and use a combination of reels, photos and Instagram stories to answer the prompts. Go as crazy with it as you'd like 💕.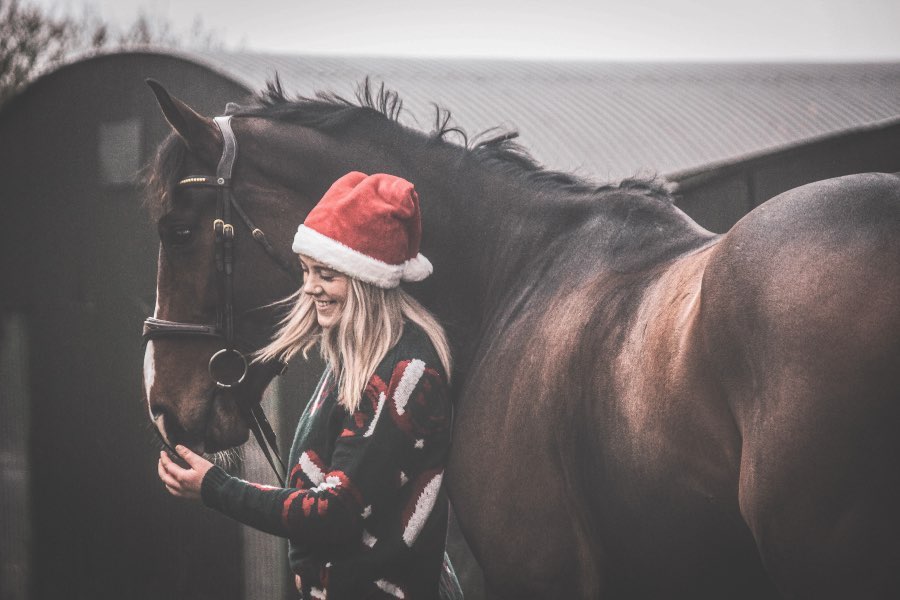 Just make sure to follow the hashtag #CanterIntoChristmas and interact with others who are taking part. This is a great way to find some new accounts to follow while also getting a helping hand with what to post throughout December 📸