Slyguff stud – situated in Bagenalstown in County Carlow is owned and run by Frances and Barbara Hatton and continues a legacy that goes beyond words. I had the privilege of speaking to both of these amazing ladies after their win in the Dublin Horse Show with one of their stallions, Gibeon. Gibeon marked his stamp in the Croker Cup – Class 48 The Thoroughbred Stallions prize fund supported by Horse Sport Ireland. With Alan Hatton on the reins on the day, both looked amazing and did an exceptional job in the ring. Bought by the ladies in May of last year, Gibeon is a 2012 bay stallion by Cape Cross. He has won 2 races and placed 5 times, including a 3rd in a listed race at Windsor. He has a twinkle in his eye and moves as if he floats. Yes – I might have slightly fallen in love with him!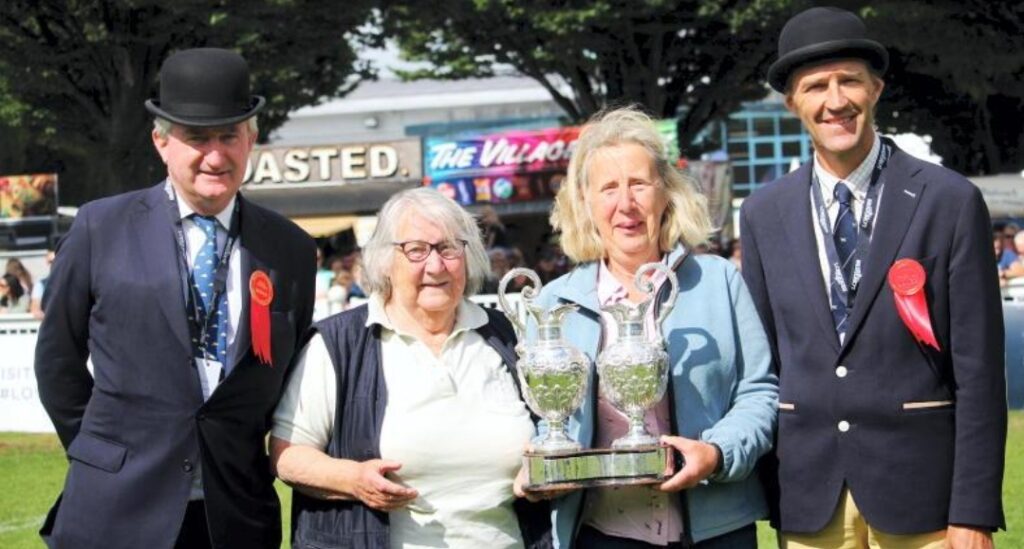 With the judges on the day John Ferguson and Jean – Luc Defour choosing Gibeon, Mr Ferguson commented, "He's a cracker" as he handed over the stunning Croker Cup to huge applause from the crowd. The celebrations were short-lived for Alan Hatton who quickly changed and ran to support the Carlow Hunt mounted games team. He has been managing the team and did a fantastic job. The yellow ribbon on Alan's coat was a beautiful and touching reminder of Tiggy Hancock with strong family connections being recognised on the day and always.
Mrs Francis Hatton and her daughter Barbara were accompanied in Dublin this year, as they have been since 1966, with their well known wooden tack box. The box first accompanied the ladies when the then four-year-old King Of Diamonds took part in the annual show. I adore how Mrs Hatton spoke about the sentiment of having this piece of history with them on the day. "It must be our good luck charm" – Mrs Hatton beamed while telling me the story.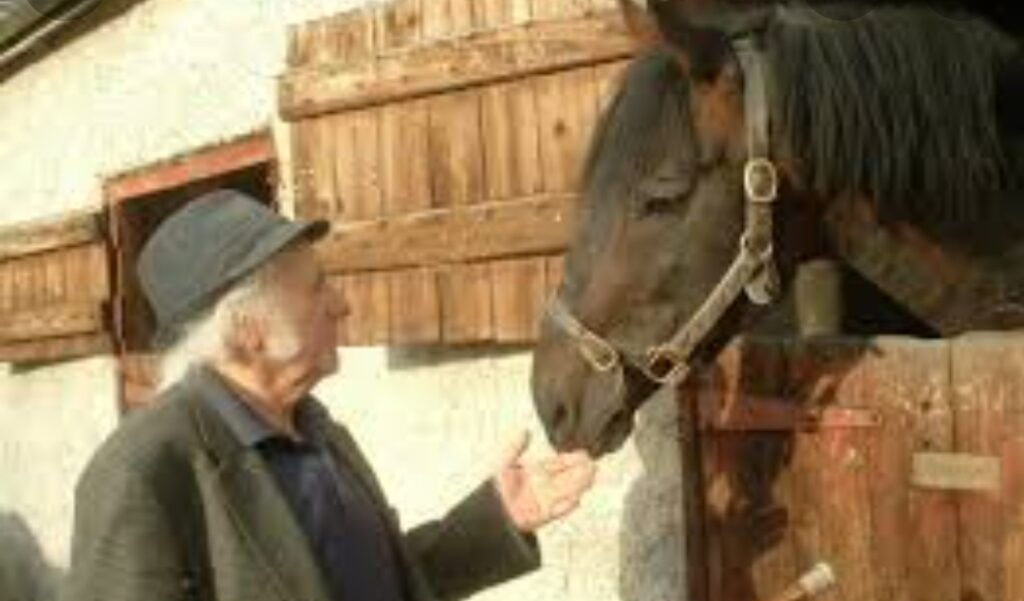 The great King Of Diamonds, breed by Tom O'Neil, father of Francis and Loftus, is "Described in 'The Irish Draught Horse' by Alex Fell as 'the single best known Irish Draught of modern times', King of Diamonds has been described as the saviour of the Irish Draught as a breed, as a result of his 'prepotent jumping ability'." King of Diamond's was at stud in Slyguff for his career. This horse has left an amazing legacy that, some might say, will never be replicated. Not to be topped by the incredible MASTER IMP. Bred by Loftus O Neil at Slyguff. "Master Imp is the product of a truly traditional breeding program, that of the Slyguff Stud of the O'Neil family in Carlow. The O'Neils purchased his sire, Imperious, from the racing stables of Con Collins. The list of horses which have passed through the gates at Slyguff is never ending – going to prove the legacy will forever live on.
Current stallions at the stud are the Dublin winning Gibeon, Masters Choice, Golden Master and Pointilliste. All cracking stallions in their own right. To see the enthusiasm of both Barbara and Mrs Hatton hits me right in the gut. They have given their lives to these horses, and it shows in the pride they take in caring for and speaking about them. It had been almost 30 years since they had won with a horse of their own in the Dublin horse show. Many have won from stallions they have produced or mares they have worked with in the past.
To stand and speak to these two powerful ladies and hear the admiration in their voices for each horse that they have and horses of the past is amazing. These women are who I  aspire to be. Passionate, hard working, articulate, empowering women who know how to produce and treat a horse.