A couple of weeks back, I had the pleasure of meeting Cleo Murphy, owner of Fox Valley Equestrian, Small business owner and maker of my new favourite Stable item the Travel Saddle. Cleo is a keen horsewoman with tons of experience across all facets of the equine industry. Her brand puts an emphasis on sustainability as well as a sense of humour and fun! We chat further about how she got started and her goals for the future.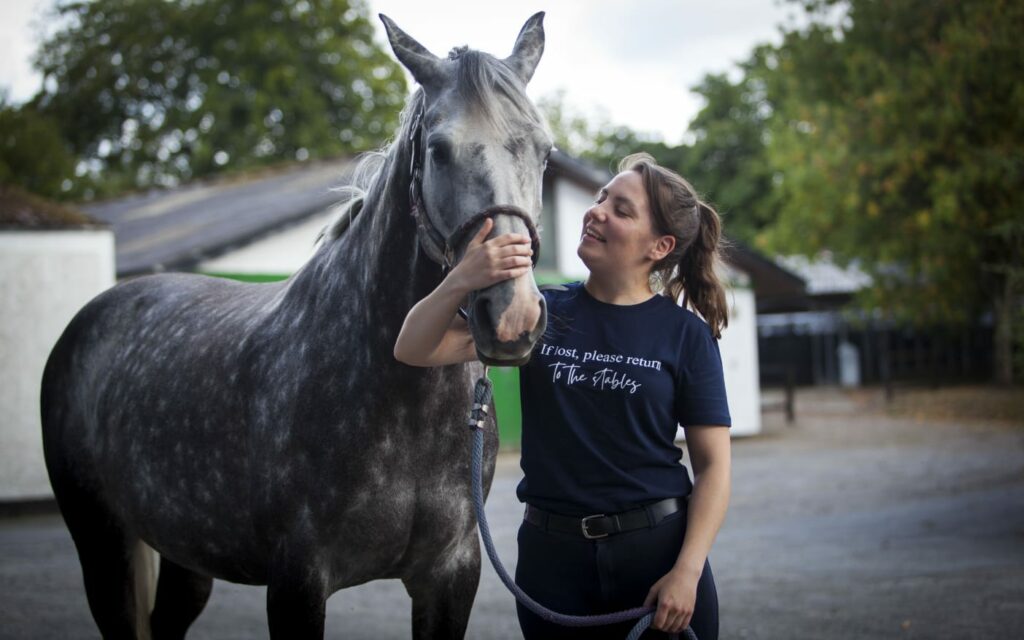 Can you tell us a bit about yourself Cleo?
Hi My name is Cleo Murphy, I am a 90's child, come from the Beara Peninsula, West Cork and have an unhealthy addiction to horses. I moved to Kildare in 2017 after having a quarter life crisis not knowing what to do with my life. I completed a degree in equine science and also my pony club A test. I've worked in many areas of the equestrian world, grooming, retail, wholesale and admin. I became self-employed in 2020 and haven't looked back since.
What is Fox Valley Equestrian and why did you decide to create the brand?
The name Fox Valley comes from my home in Beara. The name of our house is "An Madra Rua" and we live in a valley. Safe to say I didn't need to look far for a name. It is a home for equestrian clothing, tack room solutions and gifts. I wanted to have a space for equestrian slogan t-shirts and hoody's as I couldn't find any independent makers creating them in Ireland. I like to support smallindependent retailers and makers. They often bring something different to the table, and that's what I wanted to do. I have another small business (Cleo Designs) that is handmade soap & gifts. I am busy with this for only a few months of the year. So over this summer I had more time and space to finally create Fox Valley Equestrian.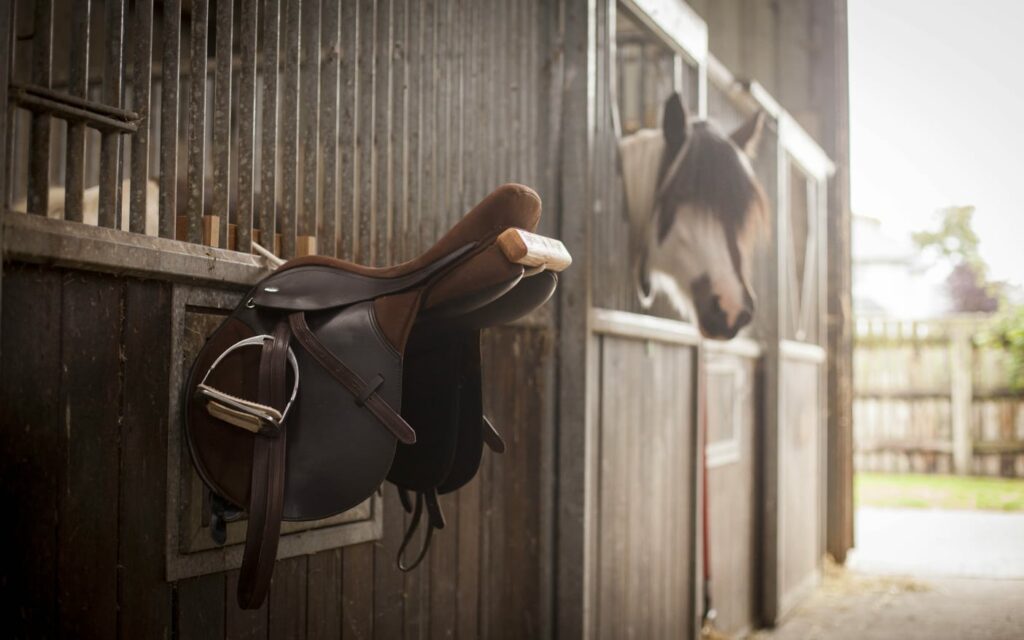 There's a really interesting story behind the Travel Saddle, could you share it with us?
Many years ago, during my pony club days, we would go to competitions and pony club camp. Being from the end of the country the Beara pony club wasn't a big club. So when we would set off for days out, we would often bring another pony clubber and their horse. The jeep was small and the horse stuff was plentiful, so the travel saddle was born. It saved us so much space in the car, with two saddles, boots, and bridles galore. I have been using it for many years and developed it to what you see today.
What is the ethos driving your brand?
Being sustainable, eco friendly and creating something for the horse person that will make their life a little better. I am a big believer in being as eco friendly as possible and I feel it should be in the forefront of everyone's mind. Most of my products are pre-order or made to order so there isn't ever an overproduction or waste.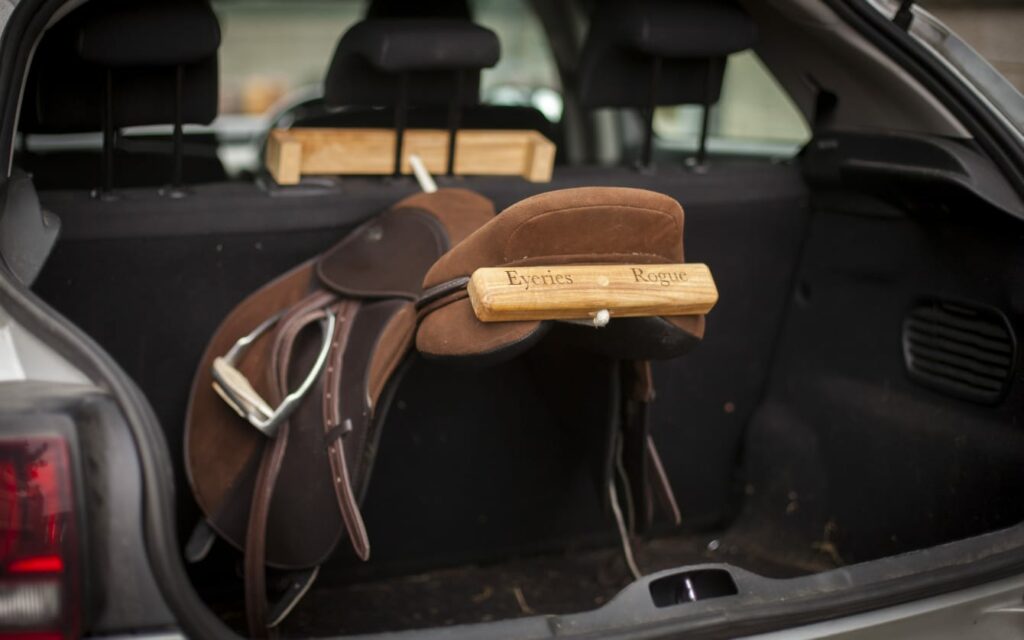 When creating your brand, what were the most important parts you considered.
Make it funny, make the clothing comfy and test the pants out of everything. The clothing was a big thing for me. As a horse person I have had my fair share of equestrian clothing that wasn't quite right. Whether that is wasn't breathable, too clingy or would catch on my stable-cleaning shoulders. So when I was looking for the t-shirts and hoodies, I wanted soft, cotton rich fabrics that are far more breathable and less restrictive. I also wanted everything be made/designed here in Ireland, to support of my local economy. The travel saddle was always something that was just in my head and when I started putting FVE together it was just perfect place for it to be.
You've built a fun, local and community feel to your brand so far. Going forward what are your goals?
Doing the Dublin Horse Show for 2023 is definitely on the list! Being able to have people feel the clothing and see the travel saddle in action would be a boost for the brand. Definitely any large horse shows or trade stands would be amazing.
Lastly Cleo, in four sentences, shamelessly pitched Fox Valley Equestrian to us!
Born out of a love of horses and finding storage solutions, Fox Valley Equestrian has something for anyone looking to treat themselves and their equine partner. All the products are designed and made in Ireland, putting the needs of horsey people first. My hope for this brand is to bring a touch of humour to the days you don't go clear.

Fox Valley Equestrian products can be found online at https://foxvalleyequestrian.ie/ and on Instagram at https://www.instagram.com/fox_valley_equestrian/