Everyone who is bringing horses to the RDS Dublin Horse Show will find themselves using Comfybed Bedding. Having been the official supplier of bedding to the RDS Dublin Horse Show, Comfybed Bedding  is known as one of the top bedding suppliers in Ireland – filling the stables of all sorts of horses from shetland ponies to elite level showjumpers.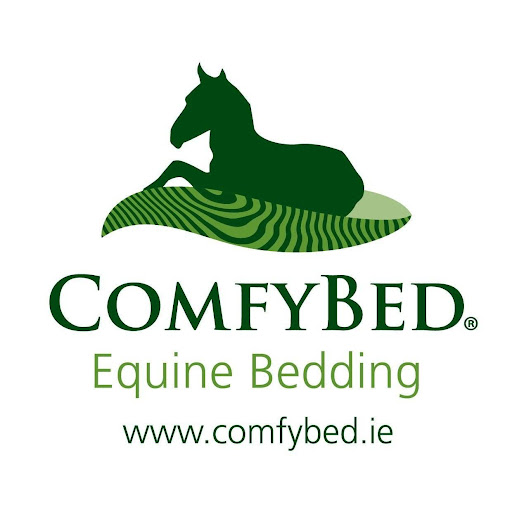 Ran by the Sheeran family in County Laois, Comfybed Equine Bedding is a part of the CJ Sheeran Group, Ireland's largest manufacturer of timber packaging and pallets. Producing everything from jumping poles to gates, stables to garden furniture – the CJ Sheeran group is truly synonymous with the Irish timber industry. 
So what is Comfybed Equine Bedding? 
Comfybed Equine Bedding was developed with a very clear goal in mind – to help a pony called Pal. Pal appeared in the Sheeran household as a pony for Mark's daughter. He suffered with COPD which was exacerbated by dusty stable bedding. In response to this Mark used the residue coming from the production plants creating the product that is now known as Comfybed Equine Bedding.
It is a very dry and absorbant fine woodchip product that creates a comfortable, long-lasting bed. It conforms to the Onorm S 1030 standard for equestrian bedding: animal bedding from renewable resources – requirements, test specifications and classifications, and has received approval from the Irish Equine Centre. This product is virtually dust-free. Having seen the significant benefits for Pal, Sheeran created the Comfybed brand and began to sell the product, exporting as far as the United Arab Emirates. It can be used like wood shavings, and due to its high absorbancy, it provides a brilliant alternative to other less absorbent forms of bedding. 
We spoke to Mark and his daughter Henny to find out more. 
How did the CJ Sheeran group come about?
CJ Sheeran was established in the 1950's by Canice Sheeran in the village of Coolrain in Co Laois. It started with humble beginnings and was incorporated by Canice's son Mark Sheeran in 1994 to make it Ireland's largest manufacturer of timber packaging and pallets with now different sites located around the country including Coolrain Sawmills Co.Laois. Today CJ Sheeran group employs over 300 staff. Mark and the team have since diversified CJ Sheeran Group into a variety of timber products and bi-products, one including Comfybed which is globally renowned.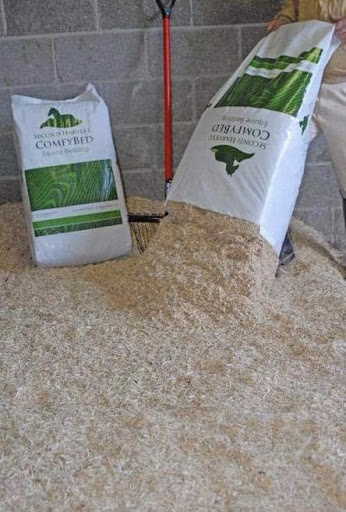 What are three key things that make your product stand out?
What makes our product different to others on the market is that it is dust free, along with being easy to muck out as it is very absorbent and has excellent drainage.
What are your plans for the Dublin Horse Show this year?
This year at the Dublin Horse Show, we will have two stands where people can come to learn more about our product – one in Simmonscourt and the other in Shelbourne Hall. We are really excited to be able to be back meeting our customers and making sure that all of the competitors and our existing customers are happy and satisfied using our product for their horses.
What do you hope to gain by attending the Dublin Horse Show?
Since 2011 we have had a great relationship with the RDS organizers, being the exclusive bedding suppliers. We want to retain and grow upon this relationship for the years to come. We are also really looking forward to meet new and existing customers across the week.  
What is your favourite part of the Horse Show?
We have been supplying bedding to the DHS since 2011. Every year we look forward to attending the Horse Show to meet and chat with existing clients and new potential clients who are interested in what we do.
We love to watch the Irish equine talent during the week and see our national riders compete against the international competitors.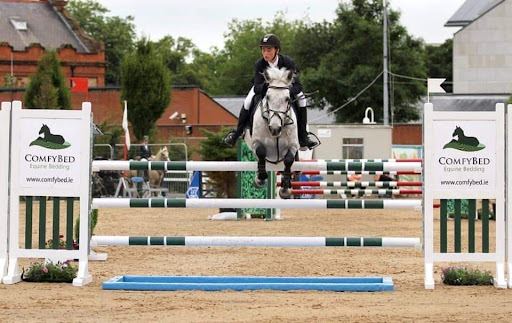 Do you have any messages for the Grassroots community?
Ireland is known worldwide for its horse breeding and horsemanship. We must support each other in the industry by networking and communicating within the country.
If people want to buy your product, how do they go about that?
Potential customers can call our HQ on 0578756700 
We also have stockists around the country so we can tell them more about these when they call
Come say Hi to us at the Horseshow. We will be located in Shelbourne Hall, across from the warm-up ring and also in Simmonscourt beside the International Warm-Up Ring.
Facebook:
Instagram: 
Visit our Website: Click Me