Recently, I came across a great discussion online. It was the heading that caught my eye – What happened to serviceably sound? This discussion in particular, has circled social media platforms time and time again. I read through some comments, and one really stuck with me. 
"My horse is 21 years old. We take a hack together on a Sunday and maybe twice midweek. My horse is sometimes stiff at the start of our ride. The more we move, the less stiff him and I become – I am 58 and my horse is 21, I tend not to overthink it as my vet did fail this horse on pre purchase exam, then proceeded to tell me if it was a few trail rides per week, he was fit for purpose. What does this mean?". 
Interesting, right?! Naturally one would presume this horse for example, is a bit older, and has years of riding behind him. I would also say it is possible the woman above who is 58 (not old by the way, 58 is the new 40!!) – is also stiff while on board for the first half of her riding session. I mean, who isn't? In saying that, I think if you are about to spend money on a new horse for yourself, who is of younger age and more athletic ability for whatever chosen discipline, then you wouldn't want much stiffness or changes on X-rays and that is totally understandable. This can be a grey area.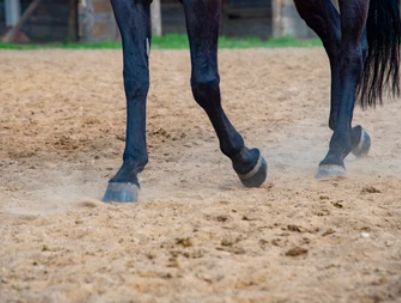 However, if I was looking for a quiet, maybe older horse to hack around a couple of times a week with, I'm not sure the stiffness would bother me either. These days, I feel stiff first thing in the mornings, especially with the cold weather I'm not as agile as I once was. (Us equestrians – would we have it any other way?) 
Serviceably Sound = The horse is sound for the service intended by the owner or rider.
Another hot topic of discussion I have come across in recent weeks, is – "Ride the horse, not the Xray's". This one I also understand, however not with such an open mind similar to stiffness mentioned above. I know there are many a grand prix showjumper out there, who would have failed a 5 stage vetting on Xray changes, and are now jumping 1.40 tracks with no issues.
Let's say the vet carries out a flexion test, reviews x-rays of your potential new dressage horse, and before you know it 'uh oh we have a problem'. This may not be classified as 'serviceably sound', as the horse would not pass vetting prior to registered/FEI competitions. I feel like the heading of "Ride the horse, not the x-rays" may be misunderstood.. and this sentence alone can be taken completely out of context. I also feel like not enough horse owners get to see and review other x-rays for comparison. I mean most of us don't even know what we are looking at when the vet is pointing out x, y and z! For sure, if it's something that is not likely to cause an issue then go for it. Before we know it, you could potentially have someone say "My horse is sometimes lame, but I once read to ride the horse and not the x-rays, so we will crack on!", – when there could in fact be significant Xray changes that may find the horse and owner running into problems down the line. This really comes down to each horse as an individual, and what exact job or purpose said horse going to have in life.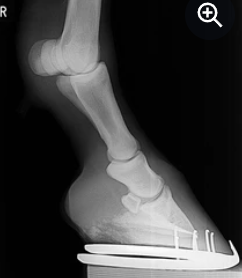 For example around 5 years ago, my older mare (who is now 27 years of age and happily retired), was beginning to have some stiff mornings during the colder months, and arthritic changes. I called my vet for x-rays to be taken, and on review, he asked me – what do you do with her now? I replied with "she's not always 100%, and sometimes takes a little while longer to loosen up, so just some gentle hacking to stretch the legs, keep her mind busy, and she loves it". 
He came back with "horses are like ourselves, no one minds a bit of stiffness, and with arthritis the best remedy is mobility. If she doesn't use it, she will lose it!" – thus, giving me reassurance my mare at the time was sound for the service intended – maybe a hack or two per week to keep her happy.
To this day – I genuinely think that is one of the best pieces of advice I've ever received.
All of this money spent on supplement for this, supplement for that, boots, stable wraps, warmer rugs, massage pads – which of course are all amazing products and really did help my mare at the time while she was on livery. She always had turnout every day but sometimes they become complacent in their usual paddock with the usual friends, happily munching in the same spots. In hindsight, she done almost a 360 and had a complete new lease of life once she was living with full time turnout 24/7.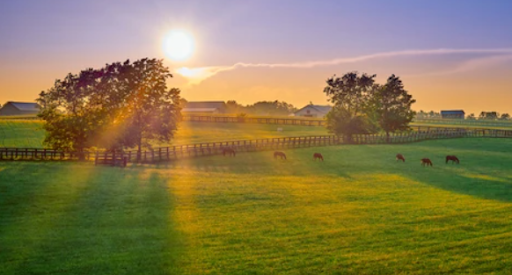 Change is good, less is more, and sometimes we avoid the really simple solutions.
We as a generation usually go straight to social media to seek answers. While we can read other horse owners experiences and opinions – this is never sound veterinary advice and you should always seek a professional veterinarian or farrier/trimmer to view the case of your horse as an individual.