Thank you
50,000
50k
Fifty thousand…
No matter which way you say it the meaning doesn't change. The Grassroots Gazette has reached 50 thousand subscribers. I can't believe the amount of people who want to read or listen to someone like me, but at the same time this is only the tip of the iceberg. The Grassroots Gazette is ever-growing, ever-changing and forever loved.
Of course being such a surreal moment thank yous have been issued to all involved, from the management team, sponsors and the growing list of writers. I can think of a few people that hold a special place in my heart and therefore deserve special thanks;
To Mike, thank you. For driving this movement with everything you have, and setting the standards for CEO so high that even Shane may struggle to reach…
To Marie Salova and her team, thank you. For always making the articles so impressive and stylish, and for all the hard work designing everything.
And my favourite, To Shane, thank you so much. Without your bubbly personality and happy-go-lucky attitude this magazine would not be what it is. Thank you for the countless hours you put into making this magazine what it is and interacting with every person that stumbles across our page. Thank you for always listening and advising and being so understanding, without you Shane we would not be where we are.
And of course thank you, the readers. Thank you for your love and support, for allowing us to create a family of horse crazy people. By the people for the people.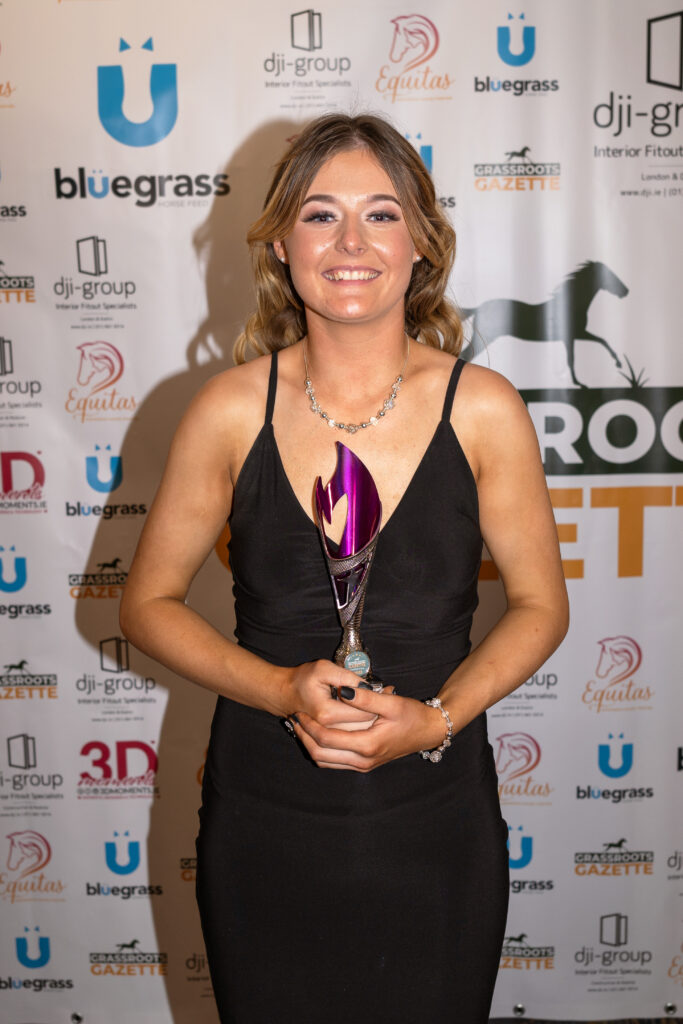 (We put the picture above in without Nicola knowing, just so we could say thank you right back and show what Nicola means to us 😉. Our first ever Rising Star at The Grassroorts Gazette and a big part of The N3xt Generation).