The Grassroots Rider Academy is a dynamic and inclusive training program aimed at nurturing grassroots talent. The academy will provide a supportive environment for riders focusing on fundamental horsemanship skills, competitive techniques, personal development and media skills. Through a combination of expert coaching, hands-on experience and a state-of-the-art venue the academy will empower riders to excel.
A first of its kind 8 Part Mindset Series for Equestrians. Our goal launching The Grassroots Rider Academy was to build a series around grassroots riders where we could get world class coaches involved in a bootcamp type environment to accelerate the riders learning and ‌success.
This series is being produced by us here at The Grassroots Gazette in collaboration with the powerhouses at Equitas alongside our Series Partner Equine Halo Salt Therapy. Showjumping Day with Geoff Billington is sponsored by ARKequine, Cross Country Day with Lucinda Fredericks is Sponsored by Barberstown Castle and Dressage Day is Sponsored by The HAY 'How Are Ya" Campaign.
We are launching a Grassroots Equestrian Academy, run by Grassroots Equestrians for the benefit of Grassroots Equestrians. Incorporating top level coaching with an incredible venue to offer the experience of a lifetime.
Our 8 Part Series was shot over 4 days in August at Sleighduff Equestrian Centre in the beautiful southeast of Ireland. World Class Coaches for Season 1 includes the likes Geoff Billington, Lucinda Fredericks, Joseph Murphy and Heike Holstein.
Season 1 has now dropped and is available to watch across YouTube, Facebook and Instagram. 

Megan Norton, Niamh Nolan, Amy Potter, Claire Ireland and Chloe Kirwan, our 5 finalists, are getting training from top class coaches in dressage, showjumping and cross-country. We also had masterclasses taking place with leading Irish Eventer Joseph Murphy, a stalwart in British and Irish Dressage Dane Rawlins and powerhouse Personal Development Coach Helen O'Hanlon.
Season 1 is now LIVE with the final episode dropping December 22nd
Applications will open again in January 2024 and will close in February.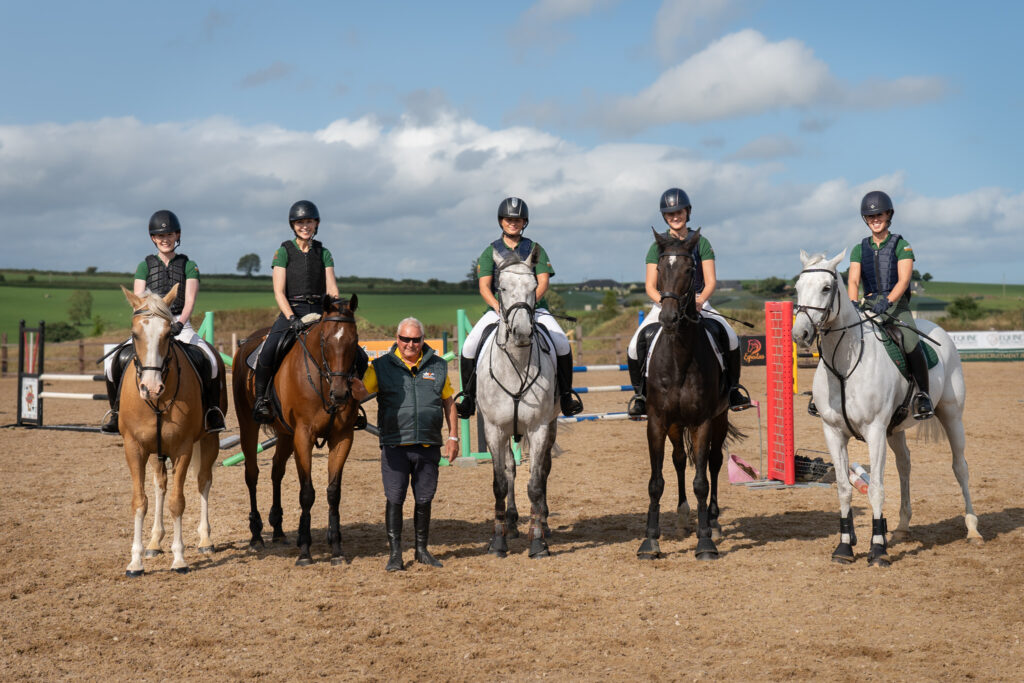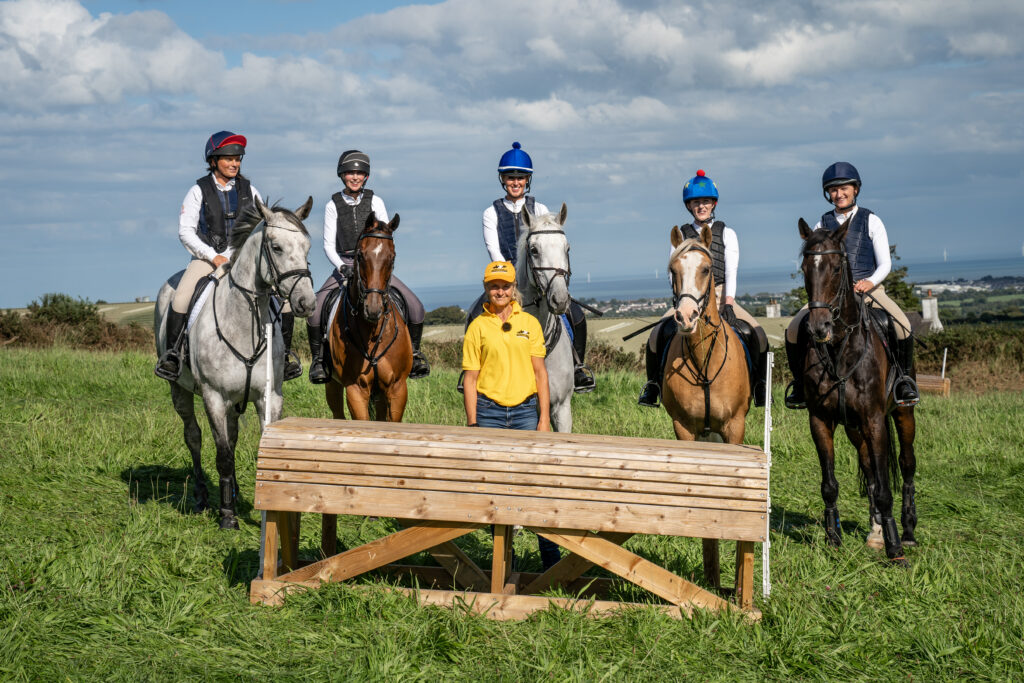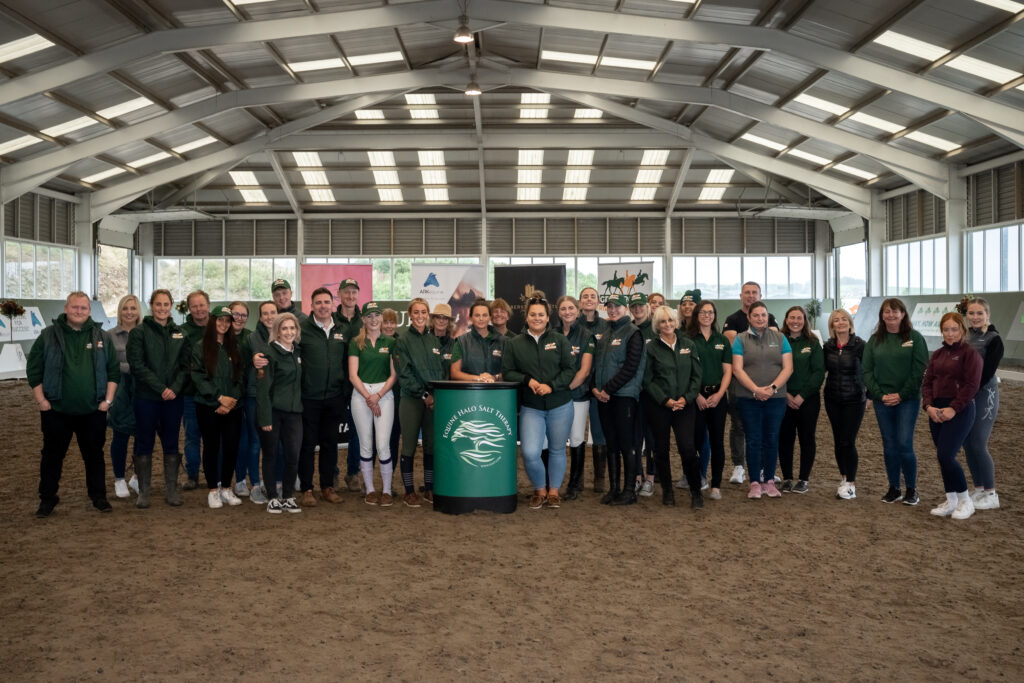 Latest For The Grassroots Rider Academy Newsroom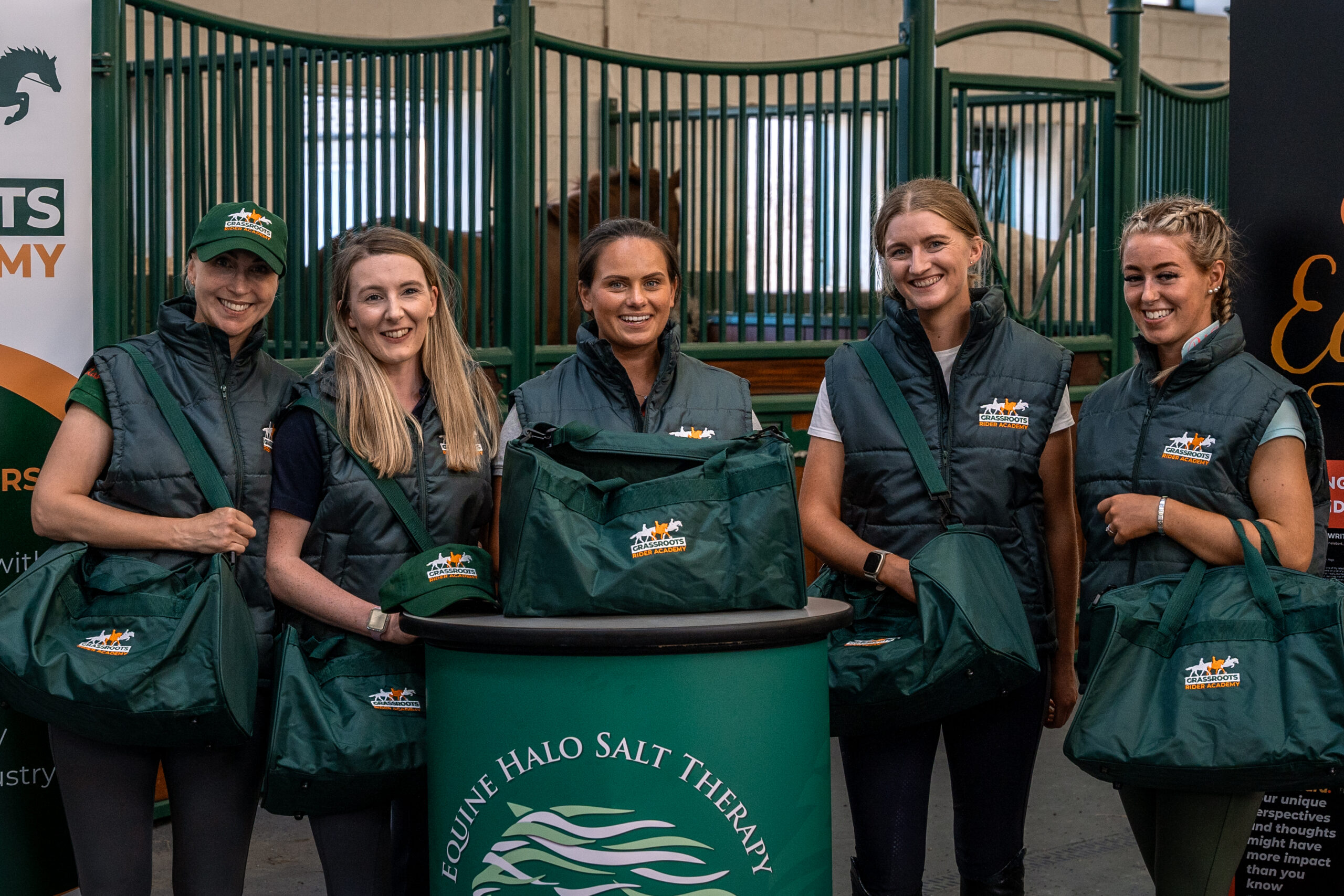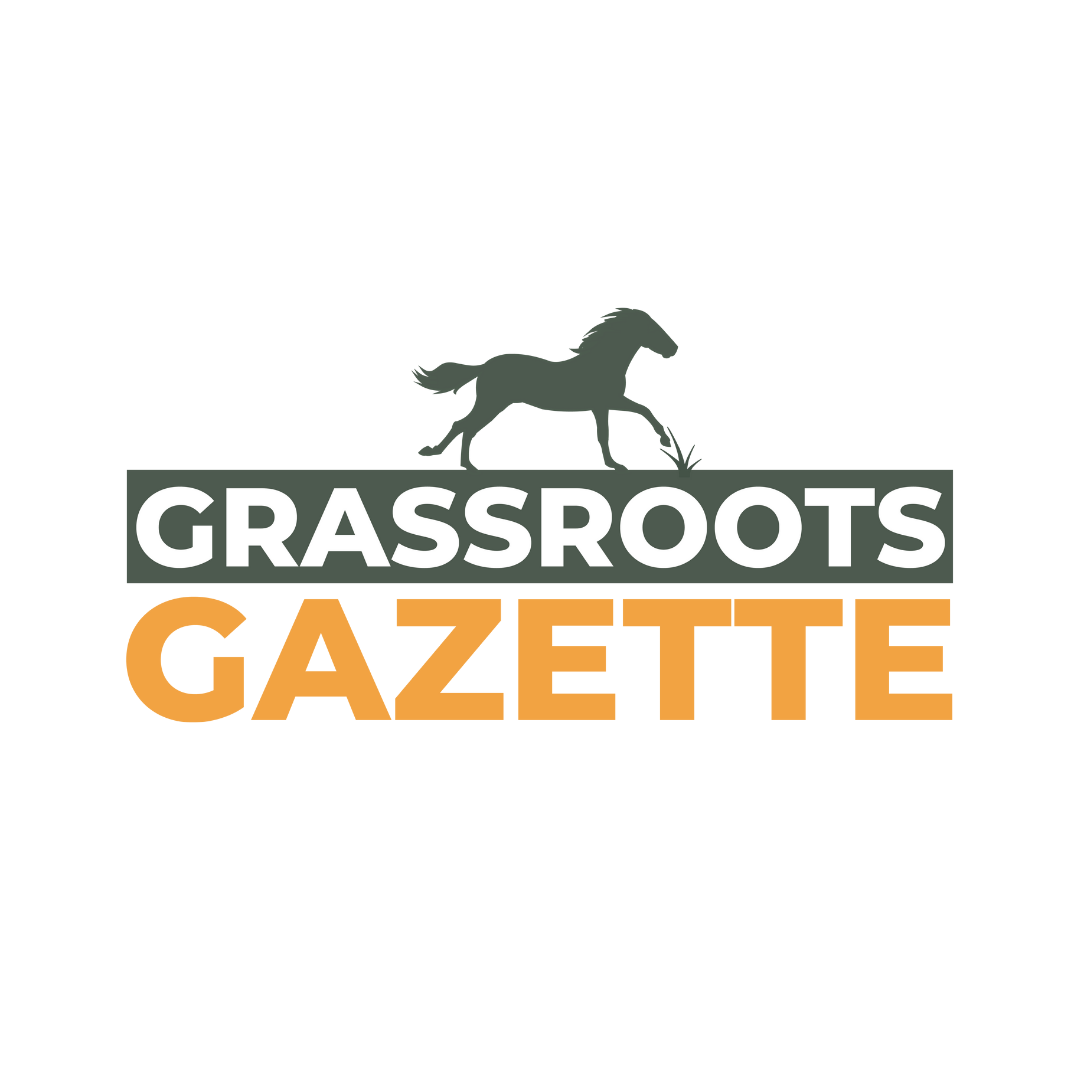 The Equestrian World Awaits Your Verdict! The equestrian community is buzzing with anticipation as The Grassroots Rider Academy, the groundbreaking
Read More »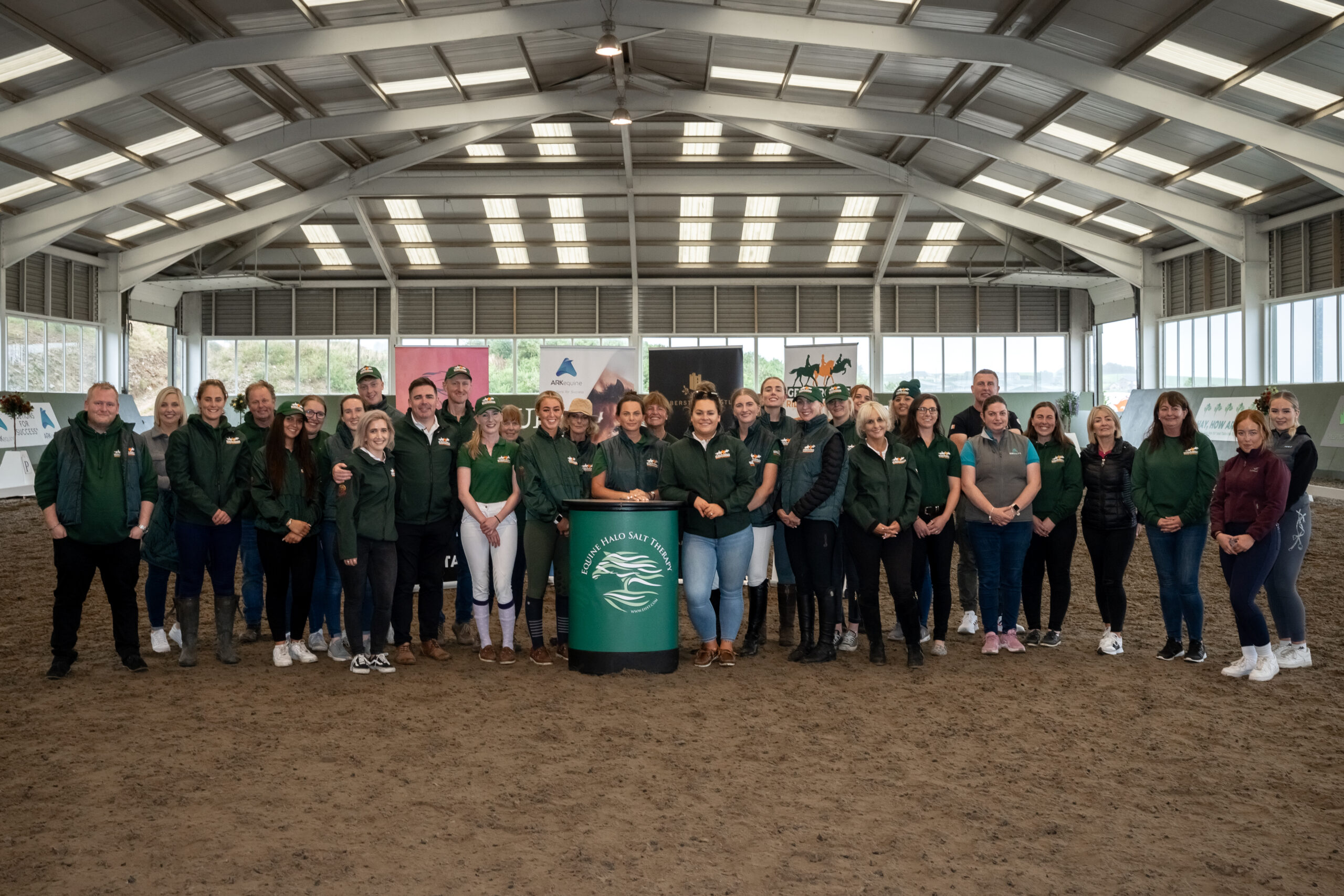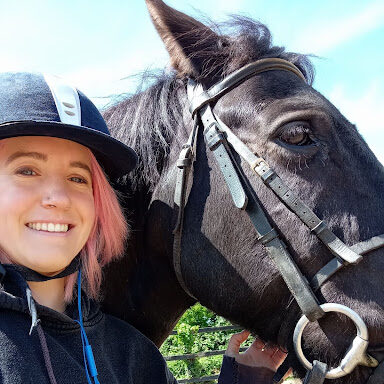 In the world of equestrian sports, passion, dedication, and the pursuit of excellence are the hallmarks of success. For the
Read More »
Sleighduff Stud Livery and Competition Centre
"A luxury Livery and training yard situated just outside of Arklow . A beautiful Olympic panoramic sea view indoor arena 70m x30m with dressage mirrors. 50X90 metre outdoor arena with beautiful sea views and full course of showjumps and cross country jumps available. We also have a cross country schooling facility coming with 30 fences and water complex. 6 separate spacious turnout out paddocks available with a sand base for winter months if needed. 8 turnout paddocks with water and 30+ acres of additional individual or group turnout . Two wash bays with solariums and hot water showers, CCTV and electronic gates ensuring top security."
Slieveduff, Sleighduff, Co. Wicklow, Y14 DH68
Subscribe To Keep Update With All Things Grassroots Rider Academy
The Grassroots Rider Academy is Brought To You In Partnership With
Become A Sponsor for Season 2
More info Coming Very Soon
Only 3 of these Days will be Available. 
More info Coming Very Soon 
We are very excited about this one!
More Info Coming Soon
Build Brand Visibility, Limited Availability. 
Frequently Asked Application Questions