The HAY Campaign – "How Are Ya" Equestrian Mental Health Campaign purpose is to get people talking about mental health in the equine industry. 
A historic mental health campaign for equestrians has been launched with the goal of raising awareness and reducing the stigma around mental health within the equestrian community. 
The campaign, entitled "How Are Ya" is the idea of Shane Rooney and runs in collaboration with The Grassroots Gazette and Equitas. The campaign started on January 16th and runs throughout January.
It is being supported by Ireland's biggest representative bodies and associations for equestrians. Its aim is to address the unique mental health challenges faced by equestrians and to give them the support they need to take care of their mental health, both on and off the horse.
The "How Are Ya?" campaign hopes to raise awareness, encourage open dialogue, and provide support to anyone who may be struggling with mental health issues within the equestrian community. It encourages everyone to check in with each other and ask "How Are Ya?". This campaign is historic, the community is coming together to support one another, and it marks the first time that a coalition of this magnitude of equestrian organisations, has come together to address mental health issues in the industry. 
"The third Monday of January or Blue Monday has been said to be the most depressing day of the year. But we want to change that. We want the third Monday of January to be known for the beginning of the HAY campaign and to reinforce the positivity around speaking about our mental health with friends and family.
"It will also be the launch of Ireland's first ever Equestrian Mental Health Week which will continue for years to come. We will take back control of Blue Monday and call it HAY Monday. We will take a negative and turn it into a positive for many people.
The campaign is being is backed by leading governing bodies, organisations, associations and businesses supporting The HAY Campaign including Horse Sport Ireland, Horse Racing Ireland (Equuip), Showjumping Ireland, Eventing Ireland, Dressage Ireland, The Restricted Trainers Association, The Irish Stable Staff Association, Irish Pony Society, British Horse Society Ireland, The Army Equitation School, Equitas, The Next Generation and The Irish Field.
Brendan Murphy Trainer and Chief Equine Strategist for The Grassroots Gazette said "To see a campaign like this getting so widely supported is amazing. All sports can be mentally demanding but speaking from experience across a few different platforms at the highest level the equestrian world takes the pressure to an extreme. The highs are like nothing I've experienced but the lows are almost unbearable. That's why a campaign like this is vital."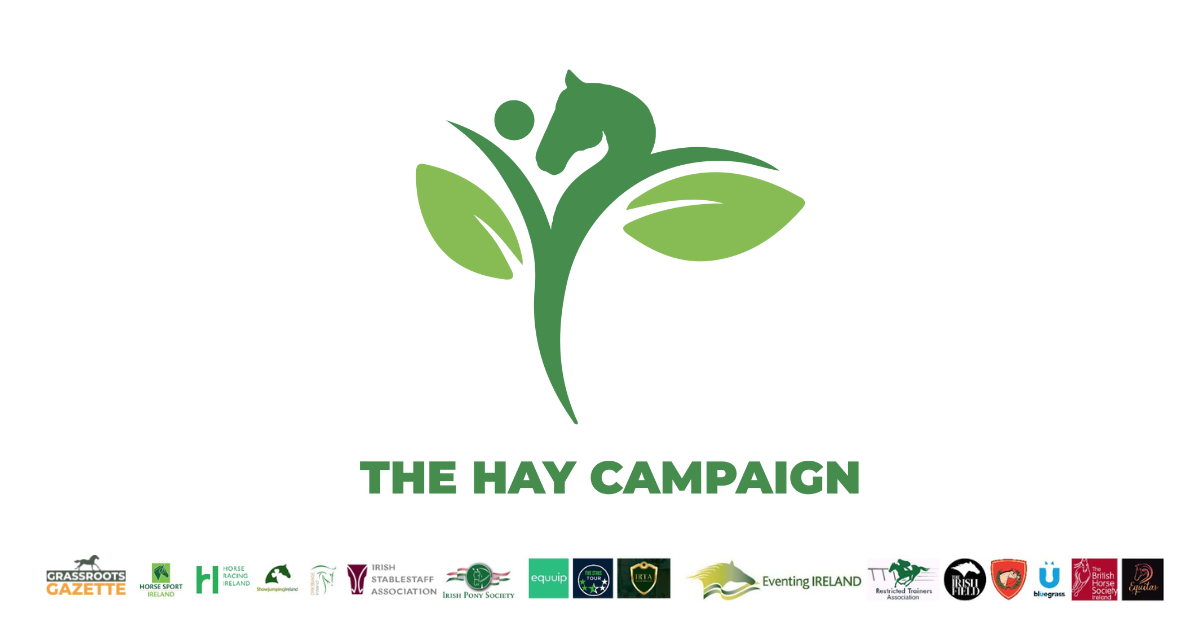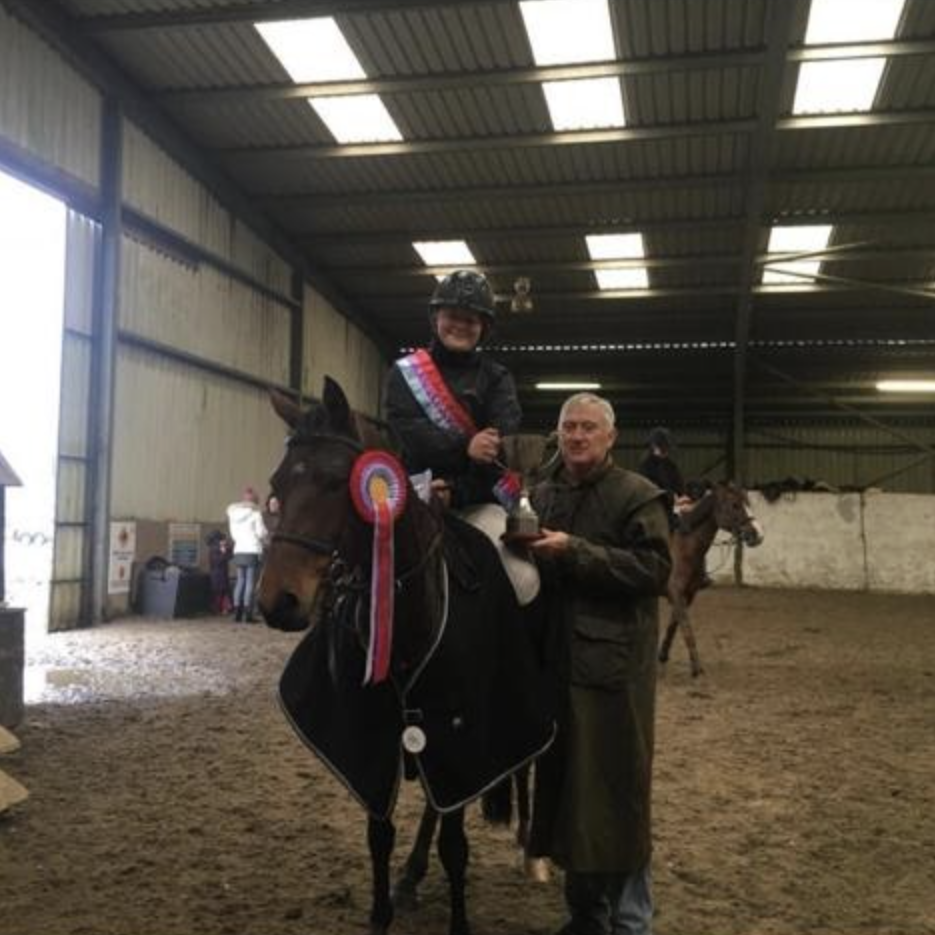 We can all agree that the HAY Campaign is nothing short of revolutionary. It is a totally fresh minded approach to creating awareness surrounding mental health in the hopes of abolishing the stigma which clouds mental health, but how do The Grassroots writers feel about this campaign? "I thought it
Read More »
Leading governing bodies, organisations, associations and businesses supporting The HAY Campaign
HAY Campaign PRESS RELEASES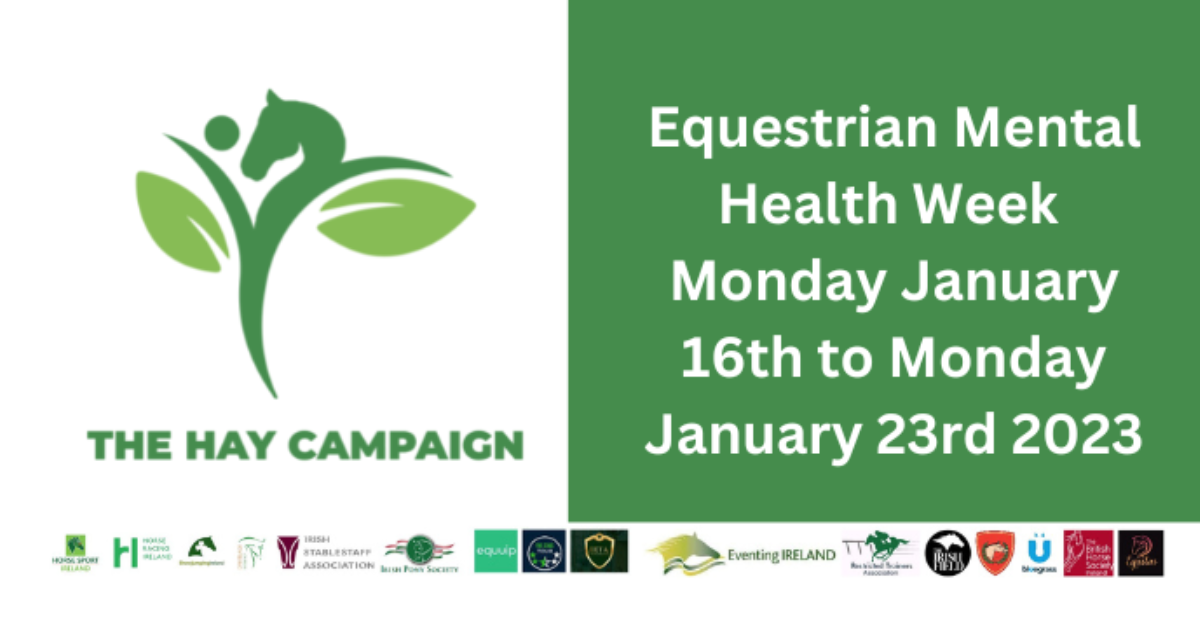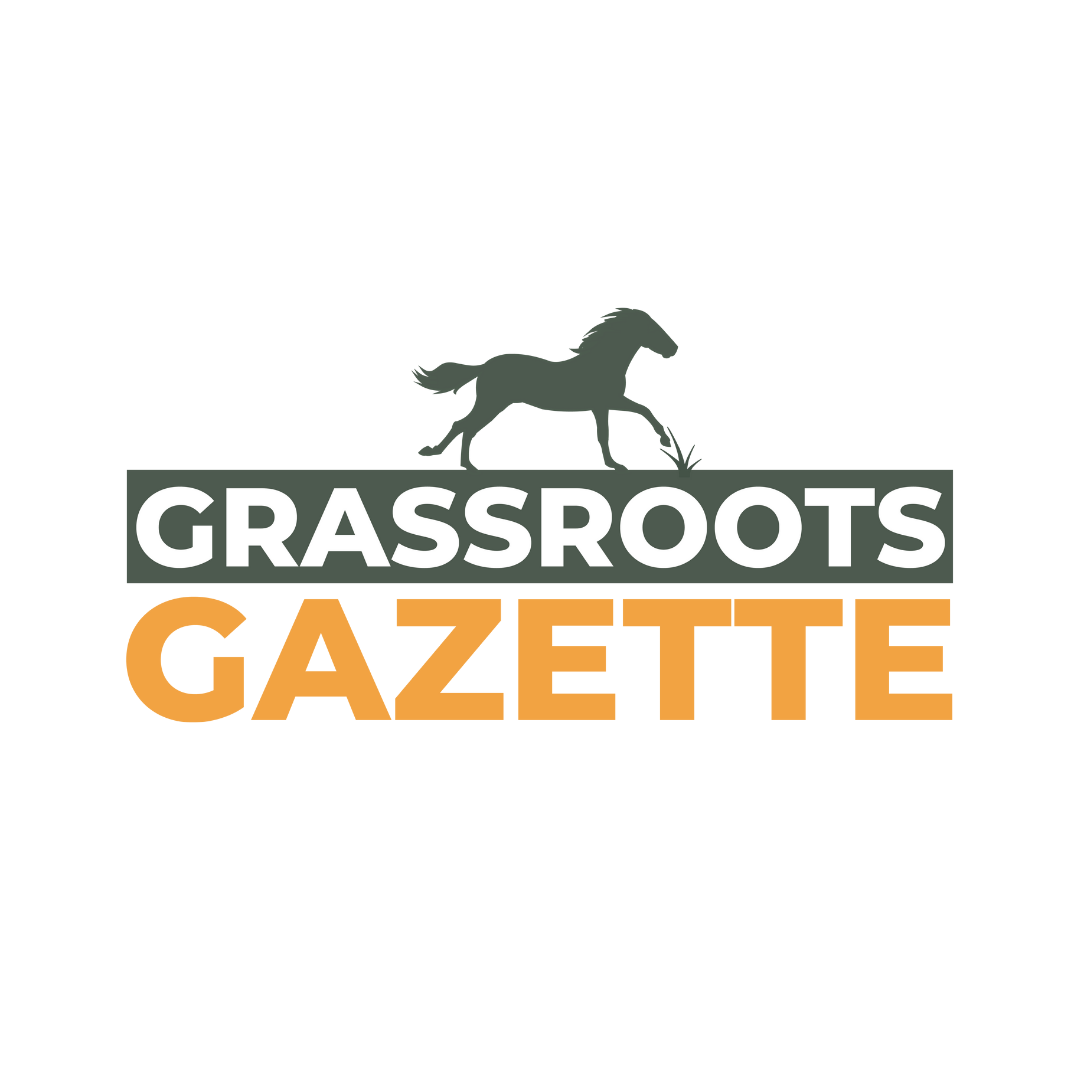 Grassroots Gazette Press Office Limerick Wednesday, 16th January 2023 'HAY' How Are Ya Mental Health Campaign off to a Jumping
Read More »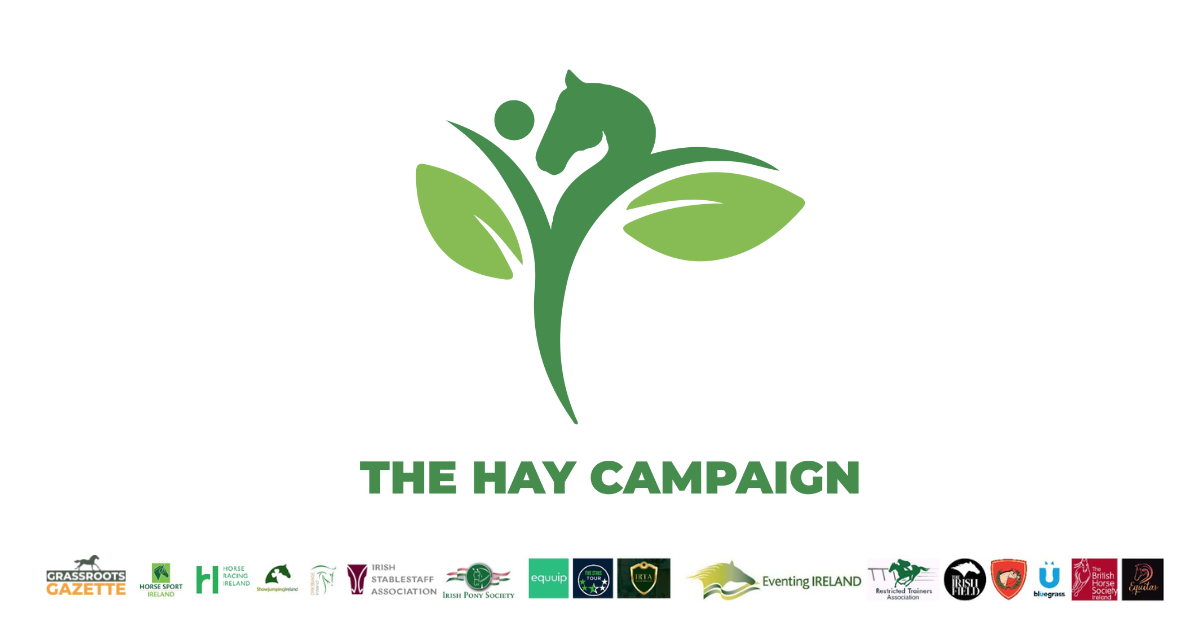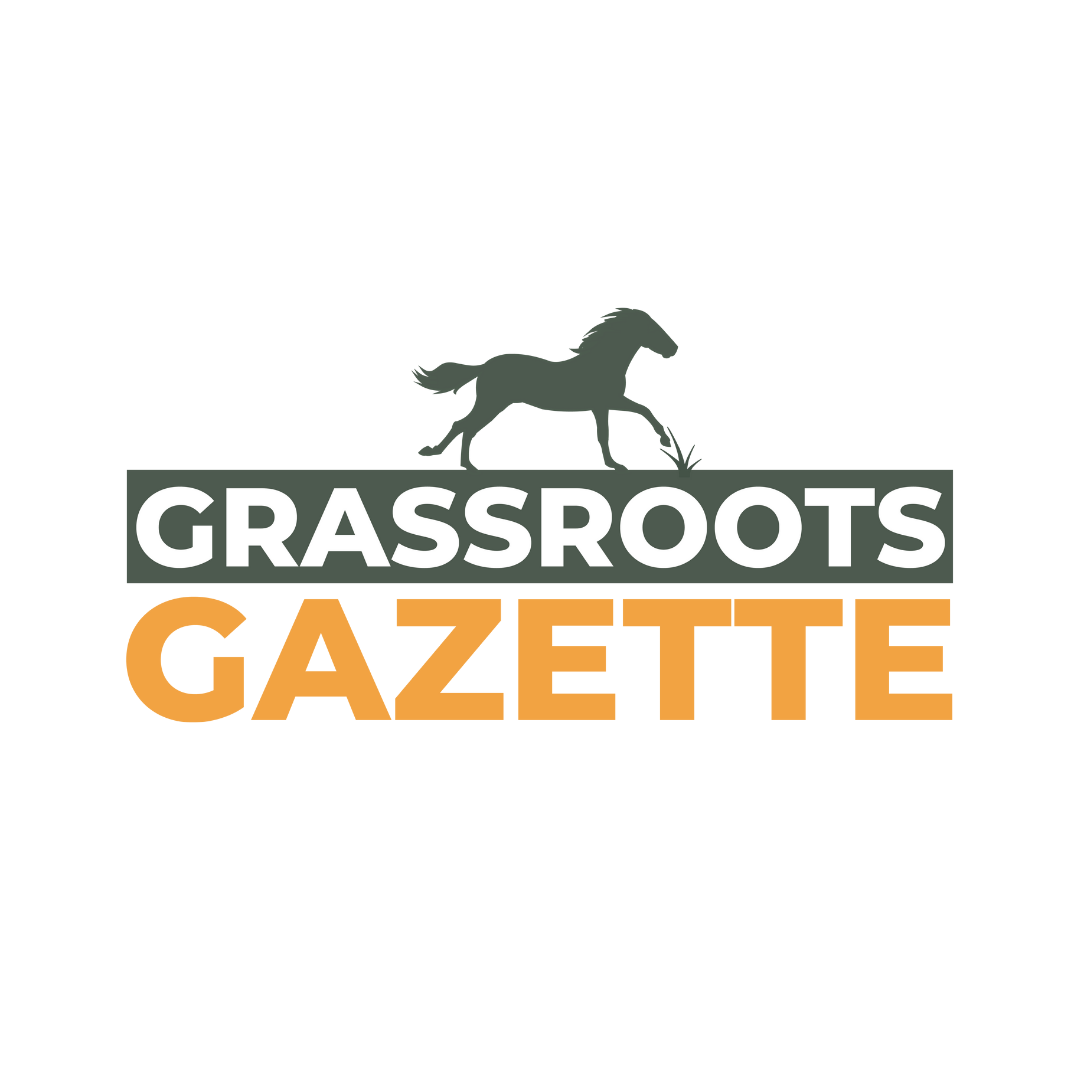 Grassroots Gazette Press Office Limerick Monday, 16th January 2023 Equestrian Community unites to promote 'HAY' Campaign and launch Equestrian Mental
Read More »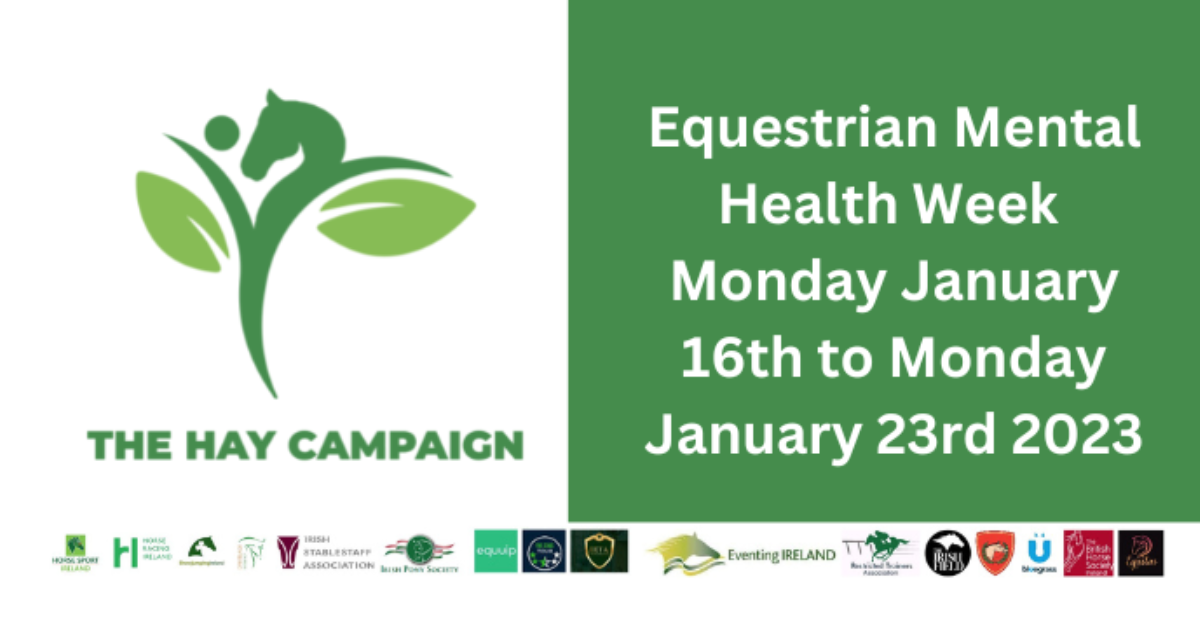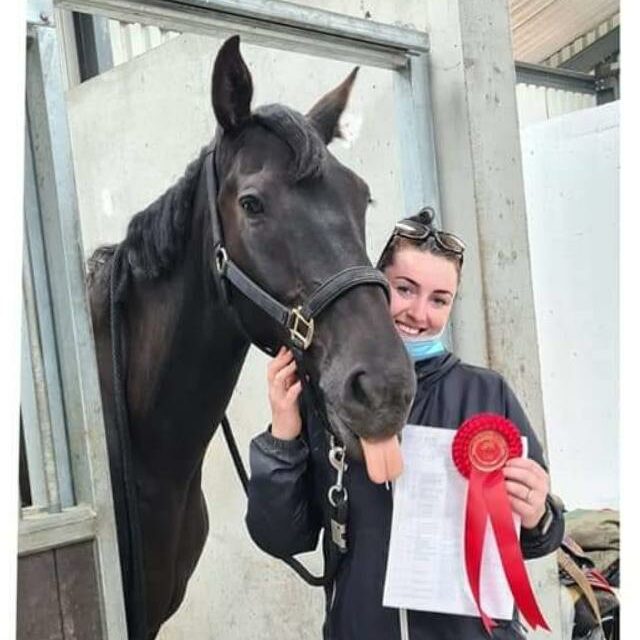 With Ireland's first Equestrian Mental Health Week underway, it is only right that we all come together and be united
Read More »