One of our favourite interviews to do is with our Grassroots Rising Stars. We place a big focus on supporting The Next Generation of the Equine Industry. They are the future and we can't wait to launch a brand exclusively for them in early 2023. With that in mind, we recently we had the pleasure on interviewing another Rising Star, the one and only Honey Robinson.
A special thank you to her Mum Kate for all her help and support with this. Parent play such a big role and Kate has been awesome to deal with for this interview. So let's kick it off and get to know Honey, her dreams, her horses, her ambitions for the future and Honey's favourite movie 🙂😀.
Tell us a little bit about yourself?
My name is Honey Isabel Robinson. I am 12 years old and I am in my second year of secondary school. I love everything about horses and riding. At the moment I am riding a few different ponies. I have pumpkin, Merlyn, Ruby Tuesday (the chestnut gang) and my two favourites Flicka and Daisy. I am very busy but I just love it.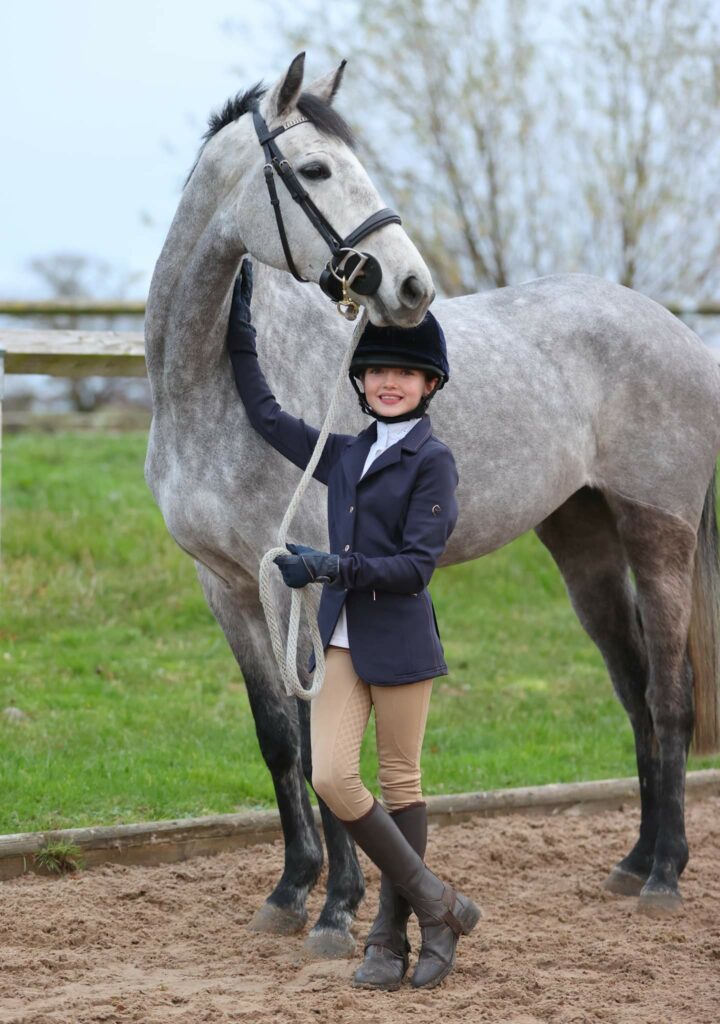 What is your favourite discipline and why?
My favourite discipline is definitely showjumping. I like this because I find it the most challenging and I like to work my way through the classes and get bigger and bigger.
You were competing this weekend, tell us a little about the event and how it went?
This weekend I competed in the 40cm class at Greenlands equestrian centre. I did this on Ruby and we won with our super fast jump off time of 29 seconds. She was brilliant and so much fun.
And of course, the horse(s) that helped you with your amazing result this weekend?
Ruby. She is Welsh section A standing at 11.3 and she can run like the wind and is very cheeky. I am going to be doing some dressage with her over the next few weeks.
What kind of training do you do to get ready for events?
During the week we do lots of flat work and schooling. We like to let the ponies have a jump or a fun day maybe 1 or 2 days which is fun for me too.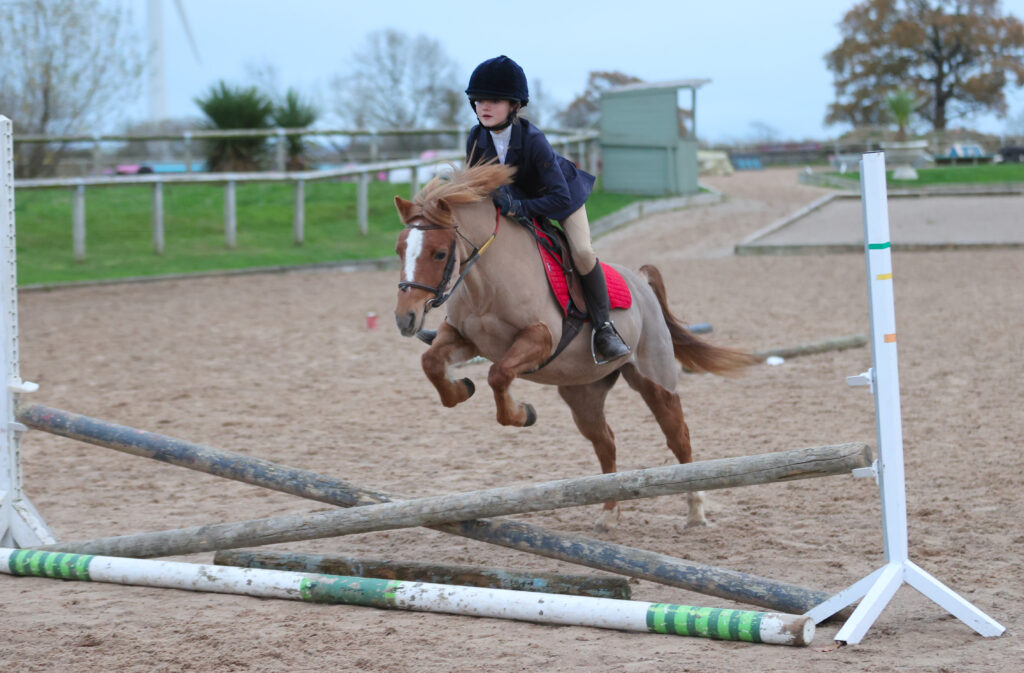 Do you ever get nervous in the run up to events? How do you deal with those? 
Yes, I do get nervous sometimes. Sometimes there are a lot of horses and ponies in the collecting ring and my pony Flicka does not like it. When this happens, I just talk to her and chill each other out, eventually. Also, the music over the speakers helps me. We like a singsong. 
What are your goals and ambitions for the future?
My goal and dream for when I am older is to be a jockey and complete the grand national. I would also like to do some eventing. I would still like to be able to do a bit of everything.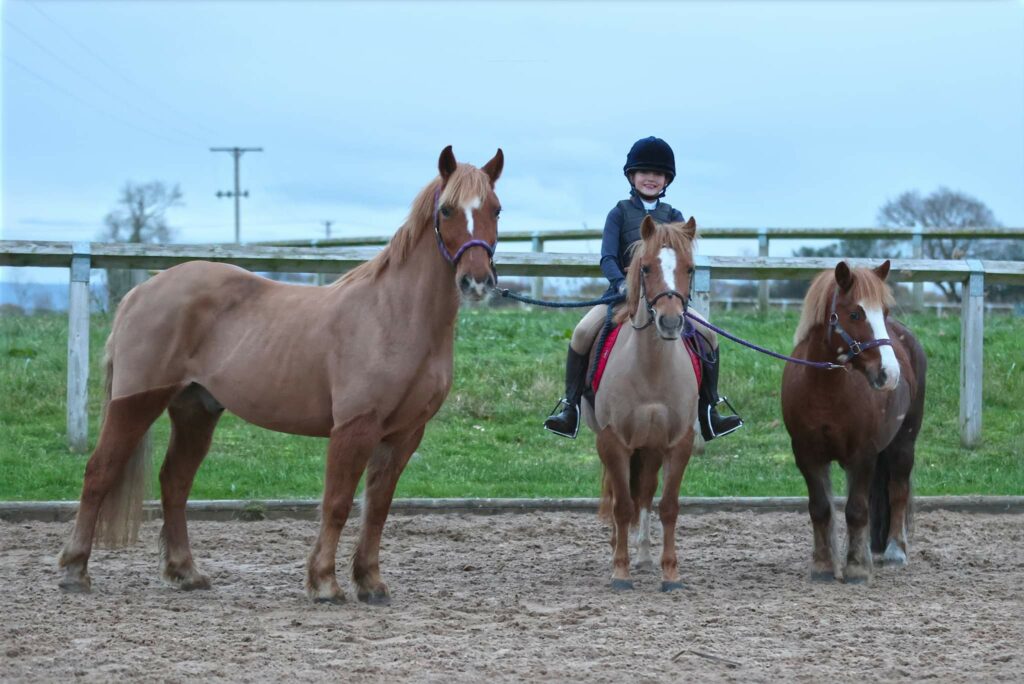 If you could compete in one competition, what would it be and why?
I would love to get to Hoys and compete there. It would be amazing to be out there with all the stars of the equestrian world.
Tell us about your support group and the people who help you get ready for events?
I have a great team around me. Tom helps me with my riding everyday, Ashleigh finds me the ponies to ride and compete on. Callum makes all the ponies look very smart. He is like my own groom just don't tell him I said that 😂. My auntie Harley who has ridden with me since I was 4. And of course my parents and grandparents who pay for my admissions and get me to where I need to be.
Have you any big goals for next year?
Next year I am hoping to get Ficka into the BSJA shows. We haven't been together for very long but already we are making great strides to get there.
What is next for you? 
I would like to just keep doing what I am doing, improving all the time, learning all the time but most of all just keep having fun with my friends and my many ponies, maybe even some new ones. 
Getting to know Honey Robinson:
Favourite programme or series that you like?
Heartland
What is your favourite Movie?
Secretariat
What is your favourite Song?
Wild Horse by RaeLynn
What is your favourite App?
TikTok and Instagram 
If you were pizza topping what would you be?
Pineapple
What is the funniest thing your horse has ever done?
Me and Flicka had been doing some trotting poles, and she decided she had had enough and jumped about 70 cm above them it was like she was trying to fly 😂 
Best result or proudest moment so far?
Just everything. There are too many to pick one, I am proud of myself and all the ponies I get to take out 🙂😀