I was pleased to hear this evening Irish All Weather Racing is after getting a massive push forward in the right direction as Tipperary have been given planning permission to start constructing the second All Weather Racing course in Ireland. This is massive news for all concerned.
As most of us know, a large majority of racing yards in the country are based in the South end of Ireland. The list is as long as the drive to Dundalk of trainers based in Cork, Tipperary, Wexford, Waterford, Kilkenny and so on. I would definitely argue the case that there's over half if not three quarters of the list of registered trainers in Ireland based in these counties. So for them, this is a massive piece of news for them.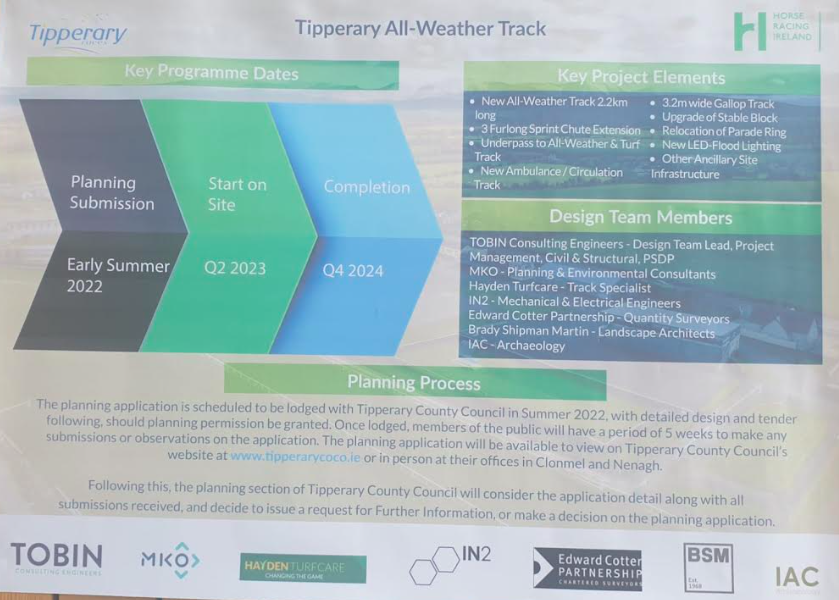 The cold winter nights in Dundalk are hard enough for those who attend them. But when you're as far as these trainers are from the only course in Ireland that provided All Weather Racing to date it makes the job a hell of a lot harder. Now, for these counties combined there is an option there for these trainers to get these horses to the track without having to worry about the road that leads to Dundalk. Not only that, but considering Racing in the Co. Louth track often went on up until 9pm, it makes the tiring job that bit easier.
The plan has been accepted as of today. Plans for construction is due to take place in mid 2023 and it is hopefully going to be ready by Winter 2024. And before people ask… Yes, the NH course is planned to be kept in use. So nobody is losing out, it only means we as racing people benefit massively from it.
From an owners point of view, this is fantastic. I'm involved with a horse that only really handles the AW surface. I'm a Galway man, there is no way I could make the trip up to Dundalk every single week unless I was booking into hotels for the visit there. As much as I enjoy it, it's not healthy for the pocket and it means that although it is still a nice trek to Tipperary, it is definitely going to be more manageable to get there and back than it is for Dundalk!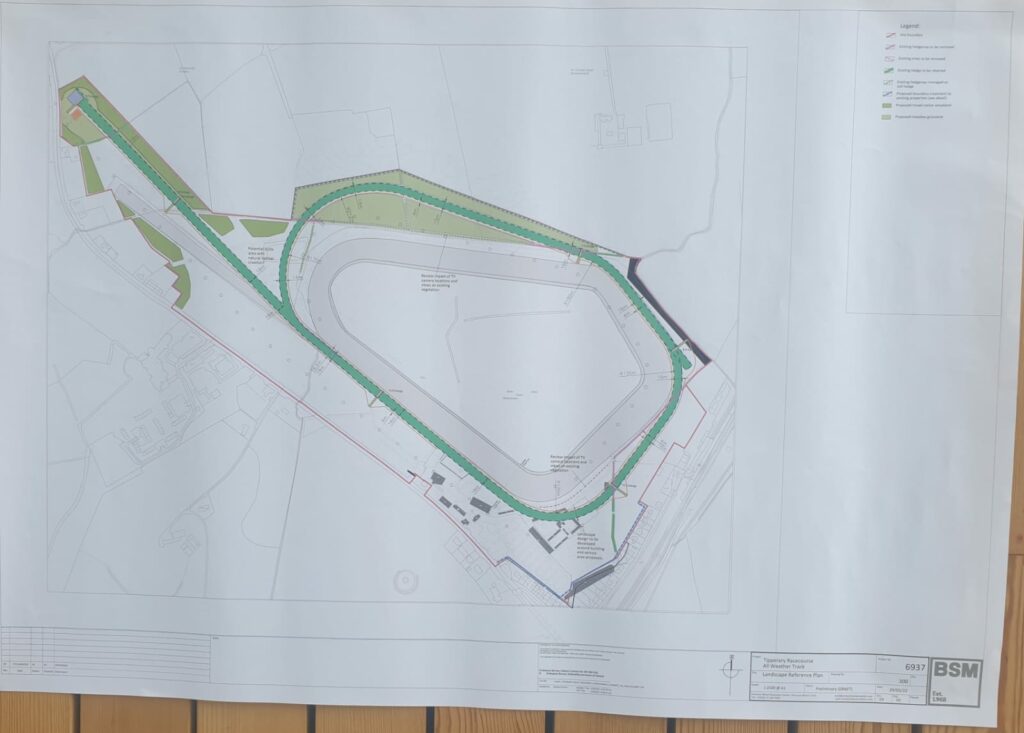 This is something that people have been crying out for. It is a necessity that needed to be put in place. Now we are getting it all that's left to do is look to the future. It may be a long, long way to Tipperary, but it's definitely welcome news for the Irish Racing Scene!