In 2022 one of our main media partners was the incredible team at Hopoti. We slowed down across the last few months as they setup a new agent to cover Ireland and the UK markets. This week we re-connected again and made some exciting plans for Riding Clubs and Riding Centres across the Island of Ireland using the Hopoti Platform. From virtual road tours to special feature for owners and businesses all the way to "a day in the life of series" sponsored by Hopoti. Brian and I have had some great chats and we're excited for the next couple of months.
For those that don't know Hopoti; Hopoti is – The Home of Riding – find the perfect riding centre and book lessons easily online! Hopoti.com is the most comprehensive, stable management tool!!
Progressive tech, lead by a strong and engaging team with a tech solution that is not only needed but at this stage necessary for Riding Clubs and Riding Centres looking to improve booking, operational efficiency and save time and make more money. They are a proper startup… always looking to improve and they are incredibly client centric, no different to us and the grassroots movement.
We're delighted to be back doing media with Hopoti and we decided to kick it off by introducing you all to Brian Bloomer their new Agent here in Ireland and the UK. So lets kick off the interview!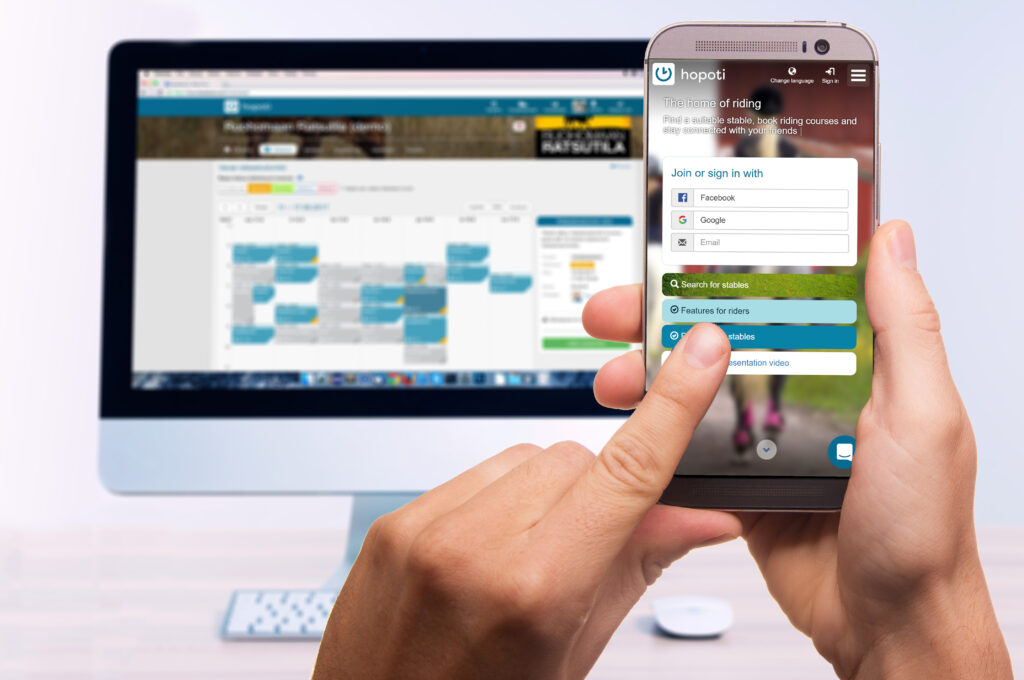 Who are you? And What do you do?
My name is Brian Bloomer and my company is called Accelerate Equestrian. I set up this business to help equestrian centre owners and staff enjoy a better return on their hard work and to find efficiencies that lead to a better work/life balance (which I know from experience is pretty unheard of in our game). I've been involved with horses for most of my life having grown up in Brennanstown Riding School and having a couple of spells there as business manager. I also gained a wealth of experience in different types of business most notably in Trailfinders where I managed the head office and Private Touring division. I'd be no use in helping anyone draw up lesson plans or that sort of thing but I've a great track record in helping all sorts of businesses do better. As part of this I've linked up with Hopoti as I genuinely believe this product is in every centre's interest.
How have the first few months been with Hopoti?
They've been great to be honest. I knew a lot about the system from using it in Brennanstown since January 2022 but I took a trip to Finland to meet the whole team and learn about all the extra things it can do that I hadn't previously used. They're a great bunch. They have such a positive energy and they're constantly looking for new ways to make the system even better and it's exciting to work with people like that. Then getting started with calling centres and getting demos done has been great. I've had a lot of new centres, of all shapes and sizes, join and I do all the set-up for people to make sure their launch goes smoothly. It's been really great getting the feedback from those who've gone with it about what a difference it's making.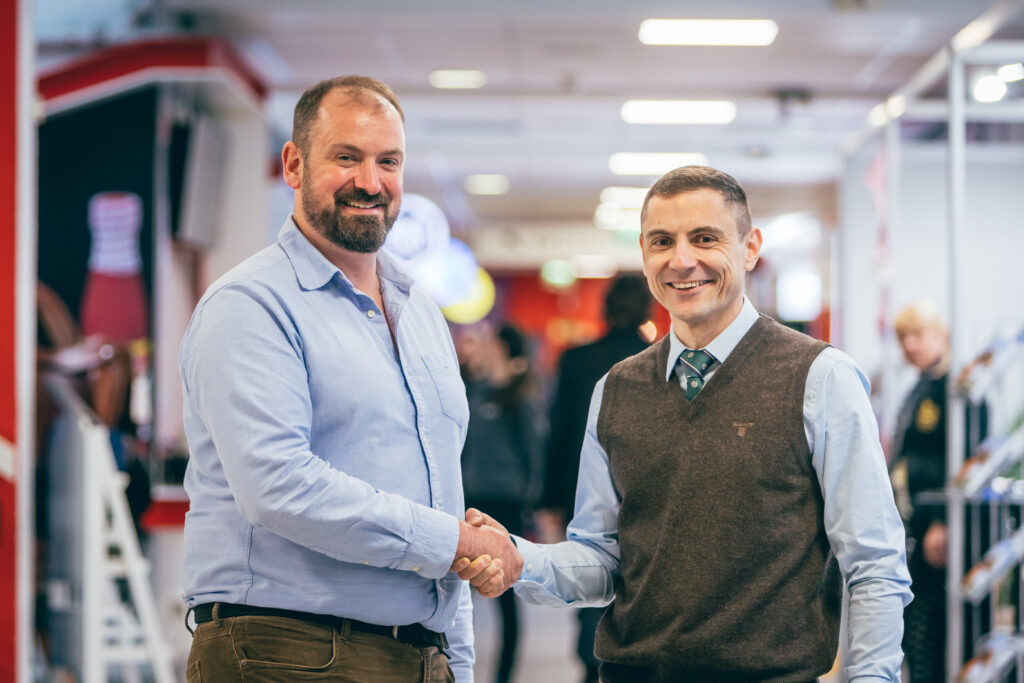 Who are your main clients with Hopoti and why those clients?
While the system is useful for all sorts of equestrian businesses my main clients are riding schools and trekking centres who either have regular clients or one off riders or a mixture of the two. The system is really flexible though and you can also use it for competition venues, arena hire and I'm even close to starting a couple of freelance coaches on there who can then take payments online and promote their schedules for lessons and clinics. The reason riding schools are my main clients is because it reduces their weekly admin drastically, protects them from no shows and increases their income.  
Describe Hopoti in 1 sentence:
It's a complete online booking and stable management solution for equestrian centres, where they can schedule, promote and manage activities and also all their horse care needs like shoeing and veterinary etc.
What makes Hopoti unique or special?
The ethos of the company. The plan here is to succeed when our customers do. There's no standing charges or even a set contract so centres can leave at any time if they like and there are no penalties. It just doesn't happen because once people start they see what a game-changer it is.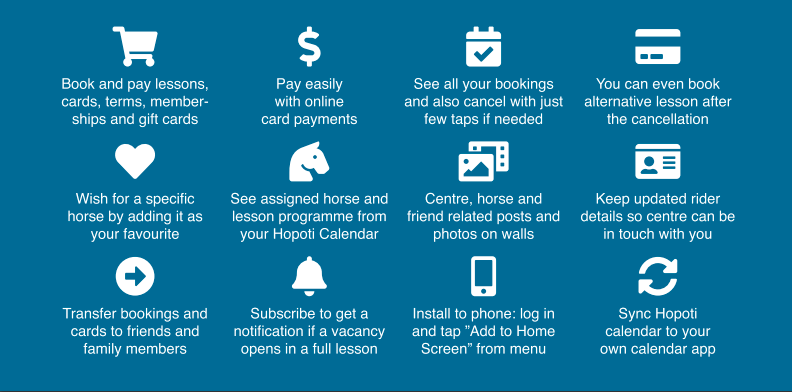 Why do you do what you do?
I've always been driven to make a difference and I love bringing about positive change. I know how hard the equestrian life is and all the challenges the industry faces but I also know we can tackle the challenges and come out stronger.
With Hopoti specifically the major problems we solve are:
Ending "no shows"
Drastically reducing the number of calls, emails and WhatsApps from clients.
No more need to type up or write day lists or tack up lists for lessons.
No more need to have "the book" to hand to deal with enquiries.
No more cashing up and reports for Revenue are made easy.
Centralise all your records including horse care in one place, that you can access from anywhere.
Allow clients to book far in advance and 24/7 and manage their own cancellations within the rules you set.
Restrict access to only allow riders of the right standard join certain more advanced lessons.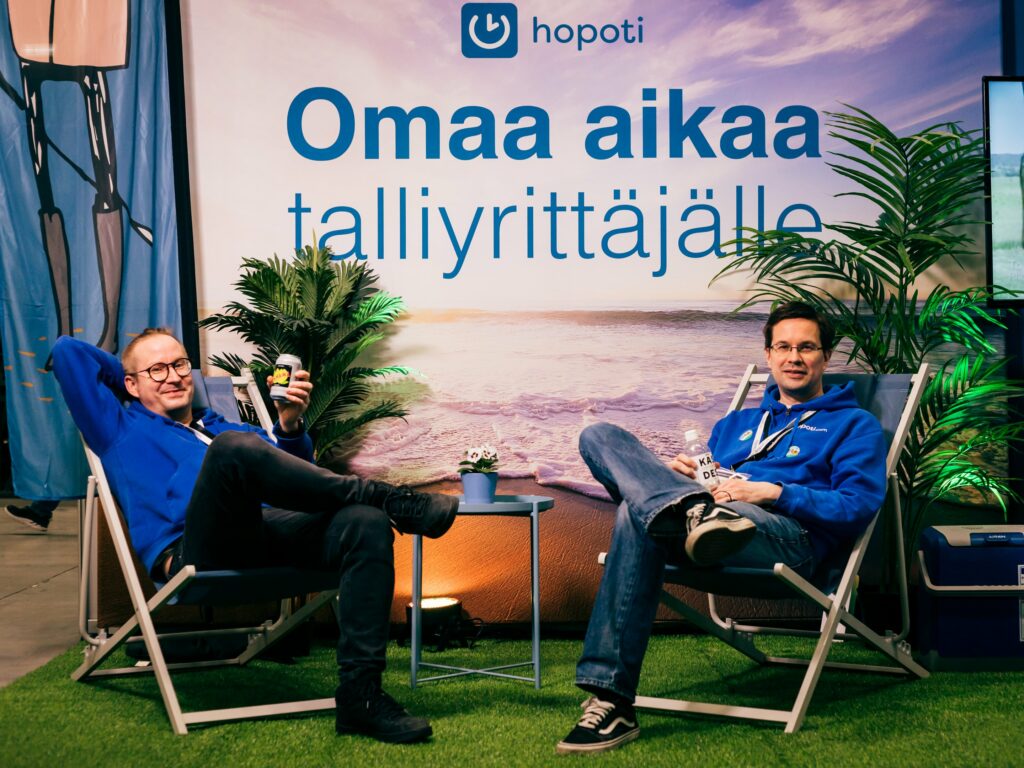 What is the mission of Hopoti?
These are the core values:
Superior Customer service and user experience.
Hopti to be the most valuable employee of each riding centre.
Make riding more approachable and available to all.
Provide tools for better wellbeing of the horse.
Where does the industry need to change/transform/improve?
We need to be open to change. We've always done things a certain way and while that's led to high standards we need to adapt if we are going to retain staff and attract more people, both staff and clients, into the industry in the future.
Goals for the next 12-24 Months with Hopoti here in Ireland?
Get at least 50% of Ireland's riding schools onto the platform.
Continue the progress being made in the UK, US and in Europe which will also bring about more equestrian tourism to Ireland as those clients can book directly via Hopoti.
Roll out lots of new features and keep striving to be as good as we can be.
Exceed the expectations of both equestrian centres and their customers.
Roll out additional benefits to those who are with us.
Your key message to potential new customers about Hopoti?
Check out the reviews of both Accelerate Equestrian and Hopoti on Trustpilot. No matter what size of business you run this system will increase your earnings and reduce the time you spend on admin. When you add this to the fact that I do all of the set up and you can leave at any time without penalties, there's really no downside here!
How can Riding Clubs and Riding Centres schedule a call with you?
Give me a call or drop me a WhatsApp on 086 6026968 or just go to https://calendly.com/hopoti-brian and book yourself a free demo.