What a cracking interview this is with the powerhouse Jessica Burke. Incredible results this year and this is one interview not to be missed.
Some of the advice and guidance throughout this piece is excellent and the incredibly positive mind frame and self belief Jessica shows is wonderful to see and also what it takes to reach the level Jessica is reaching. We hope The Next Generation is reading this… there's a lot to learn here. Thanks again for doing this Interview for The Grassroots Movement Jessica, this will go down really well.
So, let's kick it off.
Who are you and tell us a little about yourself?
My name is Jessica Burke. I'm from Galway in the West of Ireland. I have been showjumping for a very long time; I had a very memorable pony career where I jumped at the European Championships for 4 years in a row winning two medals. I then took a break to study to become a schoolteacher where I worked teaching Maths for 6 years in Calasanctius College, Oranmore. I loved my time teaching; I have great memories from it and made some lifelong friends. In 2019 I took a career break from that and moved to the UK to pursue my showjumping career full time. Outside of showjumping I don't play other sports anymore. I love catching up with friends and taking time out to just get a coffee or go for a drink. I also run when I can to try to keep fit.
Tell us about The German Masters event you attended recently and how you got on.
The German Masters was an amazing event, it was my first 5 star show outside of Dublin and I am very grateful to have been given the opportunity to compete there. I had a win and a second placing in the speed classes and also had two top 10 placings in the Main Classes.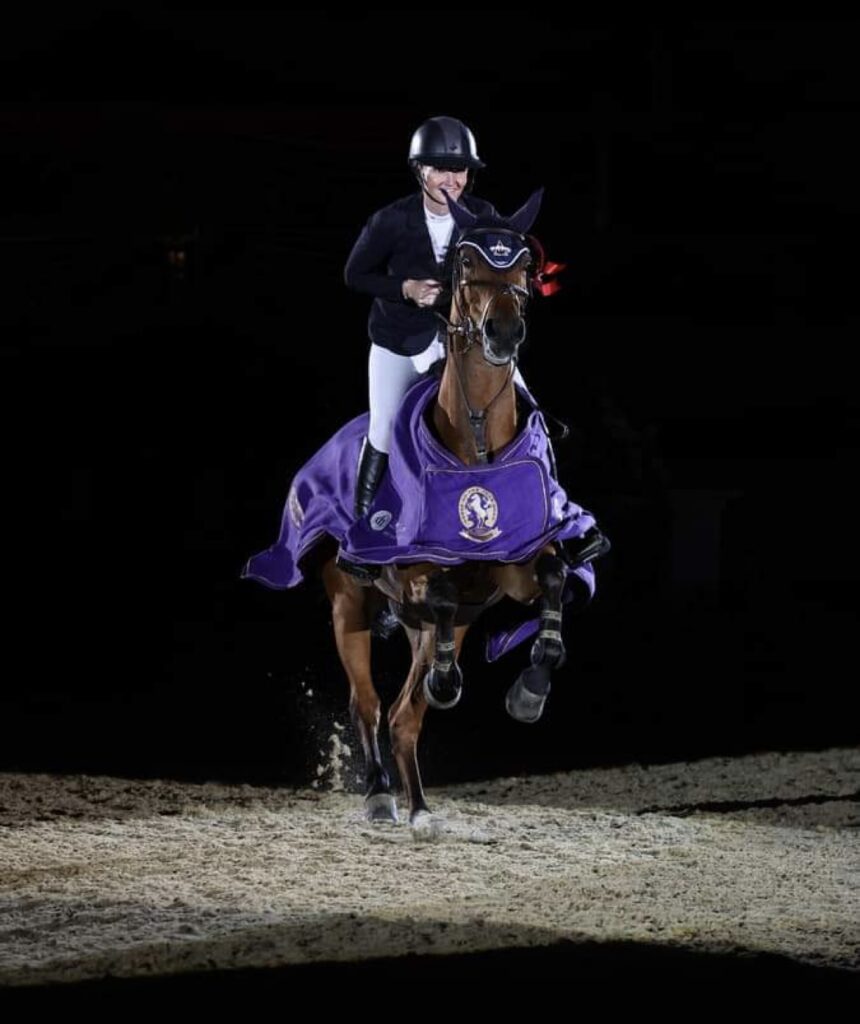 Tell us about your horse(s) this weekend?
This weekend I took my three main horses, Inpulss my speed horse, Express Trend, my older gp horse who returned from injury this year, so I am very excited to have him back in my string and Nikey HH my 9-year-old up-and-coming superstar. She is probably the most talented horse I have ever ridden, so this show was a stepping stone in her career also.
How do you prepare for an event like this?
I prepared exactly the same as any other international show; I didn't change anything. The week before the show the horses were at home being exercise, hacking, going in the paddock as usual. The Monday of the show I went to The Billy Stud for a training day like I normally would before a big event to jump the horses and make sure we are both doing things correctly and everything felt great. We then left for Germany on Monday night and arrived early Wednesday morning. 
You've had some incredible results this year. Can you tell us more about them?
This year has been amazing for me, easily my best year to date by a long way. My favourite result was winning the Nations Cup in Lisbon on my debut and then jumping double clear in the Nations Cup in Madrid the week after. Also, the story of the superstar horse Inpulss winning a hat trick of classes at my first ever Horse of the Year show and now winning me my first 5* class at the German Masters, she is a genuine superstar horse and I always feel I'm ready to win when I ride her.
What are you most proud of this weekend?
This weekend I'm probably most proud of the performances of Nikey HH. She's always been a wonderful horse, but it's taken a bit of time to get everything working correctly and to get her to stay relaxed and I felt we were really achieving that this weekend and she jumped some amazing rounds that showed she deserves to be on the biggest stage. 
Did you feel pressure in the buildup to the event? How do you handle pressure?
There's always pressure but I feel it's the way you deal with it. For me confidence is everything in this sport and right now I have full belief in my horses and my riding so try to take each day as it comes and focus on the job at hand rather than overthinking things which I think makes you put more pressure on yourself. I'm lucky I'm quite laid back as a person so that probably helps me to deal with pressure situations also.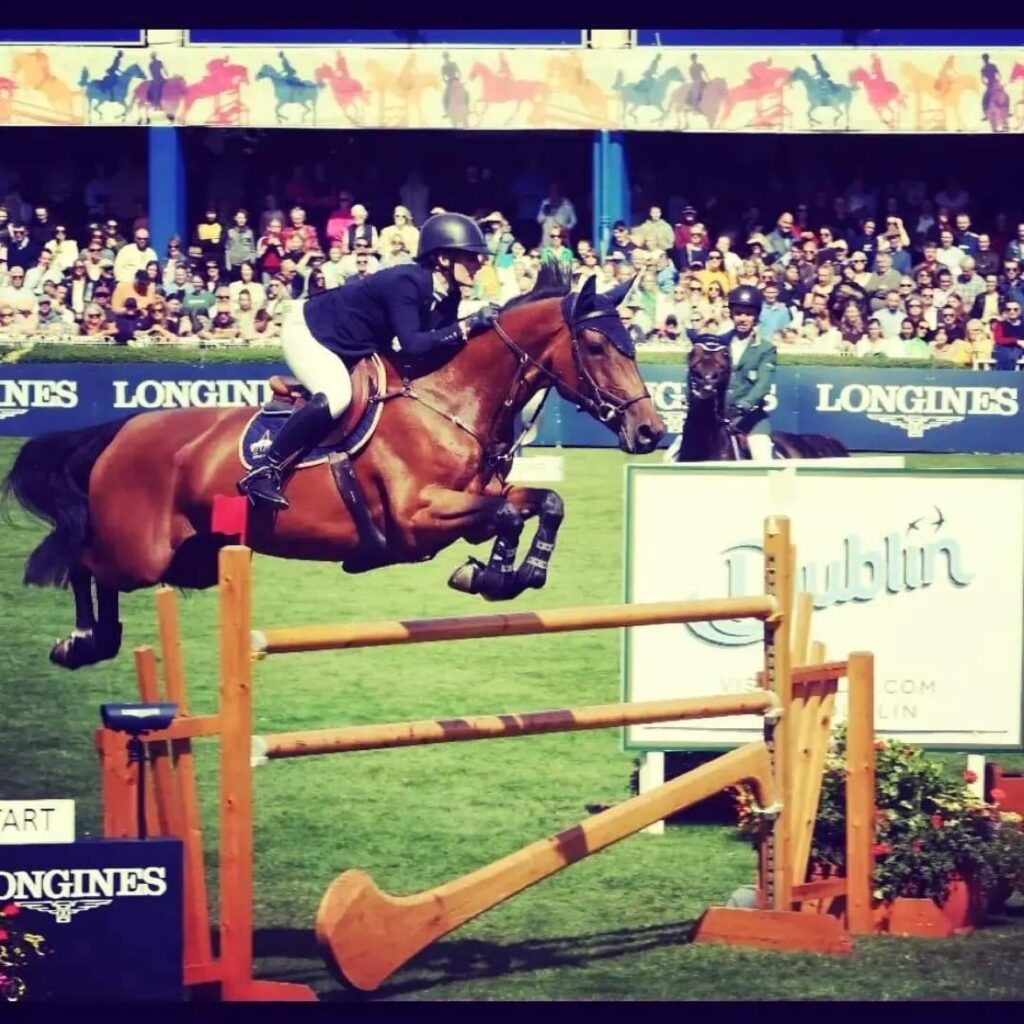 It takes a village to get prepared and get results. Do you have any people or sponsors you'd like to thank or give a shout out to?
We have a massive background team at Arion Stud who I couldn't be without. My competition groom Aaliyah Phillips is at every show with me and my home groom Atty Birdword plays a massive part keeping things going while we are away. My owners Louisa Church & Liam Nicholas for keeping these wonderful horses for me to compete at this level, also our vets and farriers there are so many people behind these results. I have great sponsors Gain Equine Nutrition, Tri Equestrian, Free Jump Stirrups and Renaissance Saddles who we work very closely with and are very lucky to use their products.
What advice do you have for people wanting to achieve these kinds of results Jessica?
Patience and hard work goes a long way. I moved to England three years ago and I'm only now starting to compete at this level, nothing happens overnight and I think short-term goals are a good way to take steps in the right direction. I always pick a quiet time each year to evaluate my situation both career wise and financially to see if I'm going in the right direction and work out what I need to change to do things better or run smoother.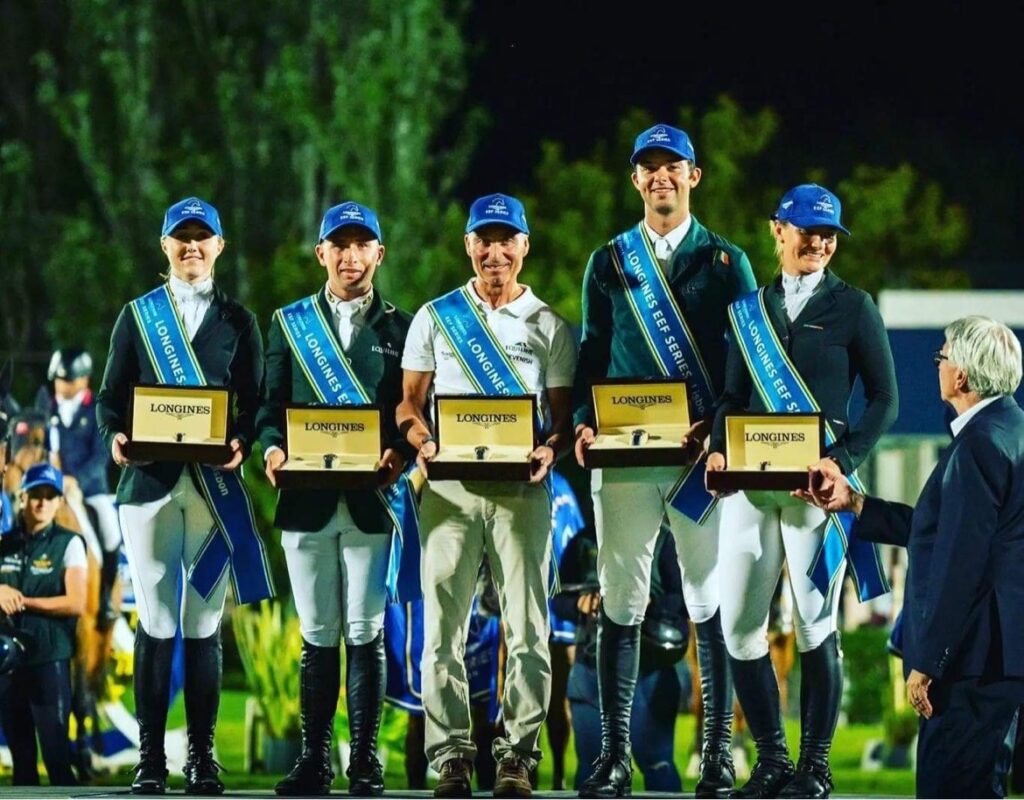 What is up next for you?
For now, we take a break from International travel to unwind, to give the older horses a break and focus on some of the younger horses. I like the run up to Christmas and it's important to give everyone's brain some time to work at a slower pace for a few weeks. We are also gearing up to start back at 4* and 5* level early in the new year so we want both horses and rider in peak fitness for the second week of January which might mean a slightly healthier Christmas than normal!