As the Irish Breeders Classic of 2023 came to a close a couple of weeks back I wanted to write a piece about it. In this article we look back on some incredible rounds and displays of horsemanship that took place over the few days.
Reviewing the success of Hughes Horse Stud in the age classes, you can see just how much work and time goes into producing these young horses all the way up to grand prix level.
Having won almost every age class possible, Michael Pender attempting to add the breeders class to his long list of achievements qualified 5yr old HHS Ocala ( by Urano De Cartigny.) He also qualified 6yr old HHS Ice Flo (by Iceman de Muze,) where he went on to finish second in the 5 and 6yo Irish Breeders Classic Final.
Qualifying full siblings HHS Cyprus and HHS Cornetta for the 7 and 8yo final, he opted to jump HHS Cyprus into 6th place, while HHS Cornetta put on a display with the PLUSVITAL 1.55/1.60 Grand Prix. Also qualified for the final was HHS Orchidee with Molly Hughes Bravo, jumping clear all the way through both 7yo qualifiers. Picking up qualification for the 4yo final was HHS Barcelona finishing third with Maria Vozone.
Taking on the Grand Prix with Mikey was 9yo stallion Chacco Bay with an impressive display of jumping to finish third.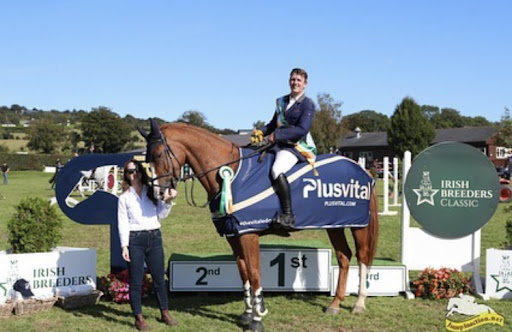 Taking the win in the PLUSVITAL 1.55/1.60 Grand Prix, was Johnathan Smyth and 13 yo gelding, Mulvin Lui owned by Noletta Smyth and Roy Craig. When asked about Lui, Johnathan said, "Yeah I was delighted to win with Lui, he put in a huge effort in Dublin so I was happy he got his reward this week, he's had a great season and done a lot of jumping so was very happy to finish off his year with a win, he's going to have September off now in the field before we prepare for next season where he will start off at the Sunshine Tour in the spring. He's felt great all year and I feel like he's in the best form he has ever been so I'm really looking forward to next year."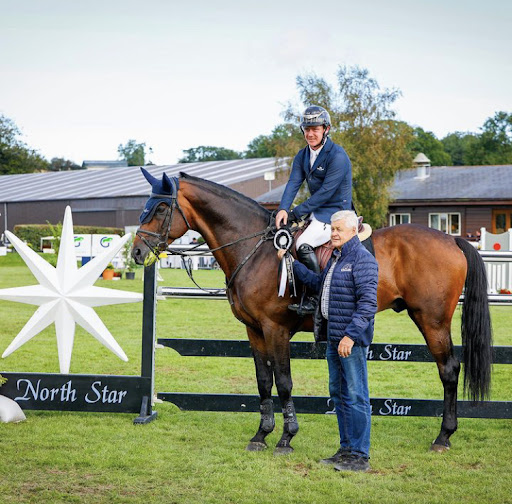 Another notable class was the North Star 1.45 with only three double clear rounds. Finishing in the lead was Niamh McEvoy and Templepatrick Welcome Limerick, who was a part of the European Winning Team this year. Runner up was Mikey Pender with Chacco Bay with 0.64 seconds in the difference. Third on the podium was Emma O'Dwyer and Bear Bay Alessandro, making a comeback this season, with multiple placings in the big classes so far this season.
Only coming back from injury Emma says, "Basically with Ozzy this is his first year that he's come back after injury and he's been so good all year." "I'm really careful where I jump him and I only wanna jump him on the best of ground, I feel like the horses get 5cm more spring off the grass arena at Barnadown." When asked about her plans for the rest of the year Emma says, "hopefully we'll focus on doing some shows in the winter either abroad or some indoor shows in Europe."