Equisolv calm aid – ANOTHER CALMER on the market for our mad horses !! Is that what you're thinking right Now? It's a thought that goes through a lot of our heads nowadays. And it was one for me.
"Well, if you need a Calmer to ride your horse you shouldn't have him in the first place ".. I've heard that one a few times too..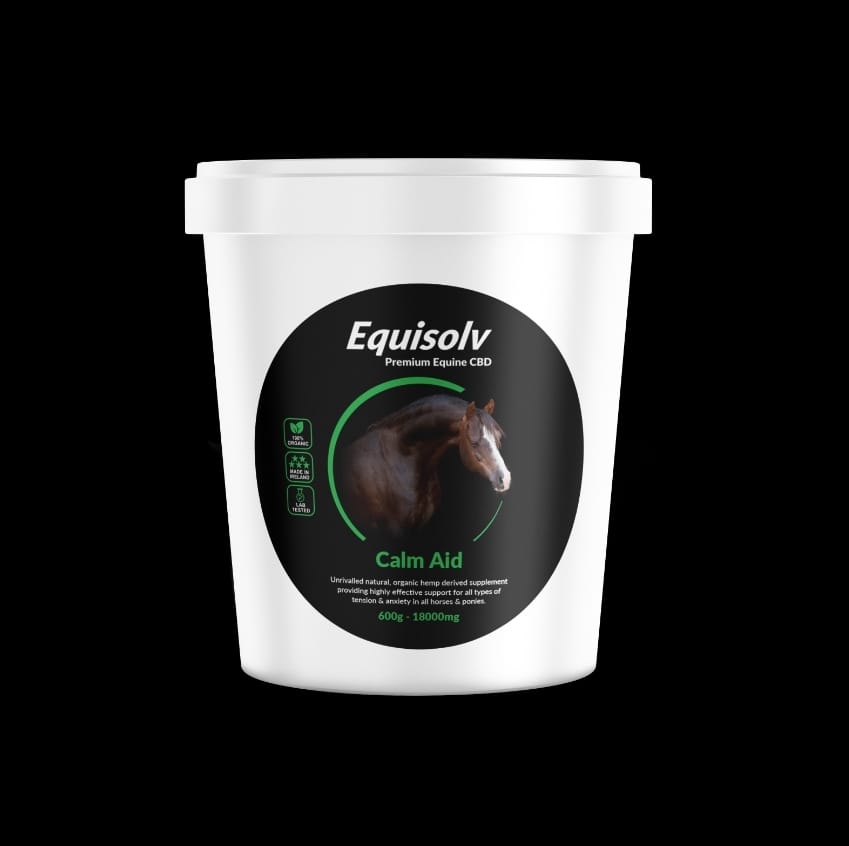 But stay with me and let me tell you my own personal journey with Equisolv Calm Aid and show you how it helped me and Albert in our day-to-day lives.
So rewind 2 years ago, Albert was 5yrs old, and we were hacking down the road with a friend, an unfortunate turn of events ended up in me falling off as the horse got a big fright from a jeep and trailer going too fast past us. Not going to lie, that shook me a lot. I started Albert myself as a 3yr old and we did everything together. He was always a little sharp to ride. After that I didn't want to go on the road, I didn't feel it was safe at all.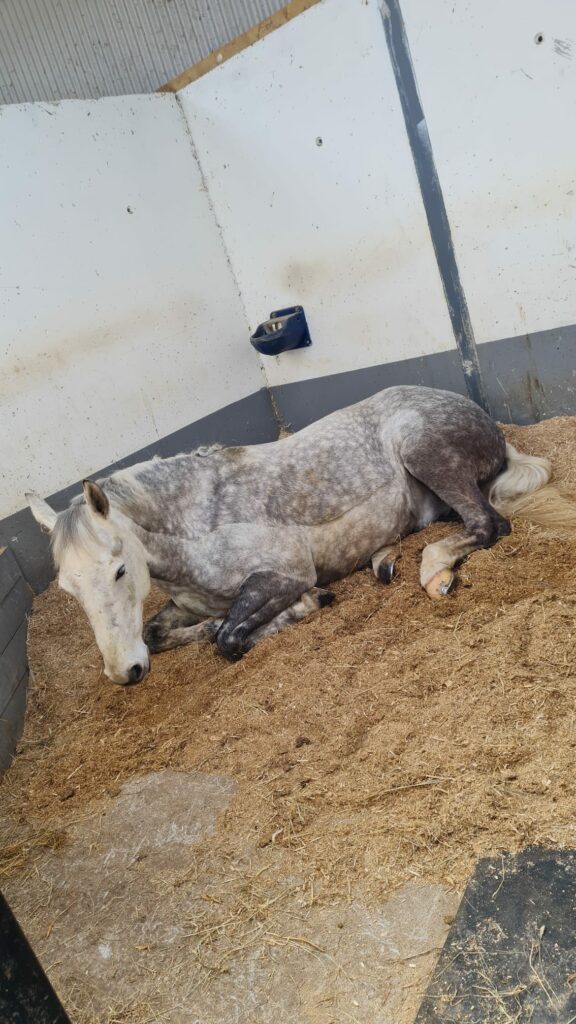 Then another unfortunate lameness took over which ment Albert had to get an operation on his stifle and was off for nearly 10 months. That threw me too. How am I going to get back riding out on the road with a horse that's been off for 10 months and had an accident. In the meantime, Susan had kept going with Maisie which meant Albert was at home in the barn with our little donkey(Harold) when she left. He got a bit anxious when he knew Susan and Maisie were heading off to ride so I felt I needed something to help ease that feeling for him.
Just two weeks prior to thinking this I was watching a video the Grassroots Gazette had put out from a show they were at and met up with Equisolv crowd and a man named Killian. I remember them mentioning a product they had for calming and a paste as well. So I thought this would be ideal..
I friended them on Instagram and messaged them to ask about the product. I got an instant response and all the questions I asked had been answered along with a lovely chat. I immediately bought the calm aid paste, and it was delivered 2 days later. I was delighted. So i gave him the recommended amount just before Susan got here to tack up Maisie (about 30 mins before).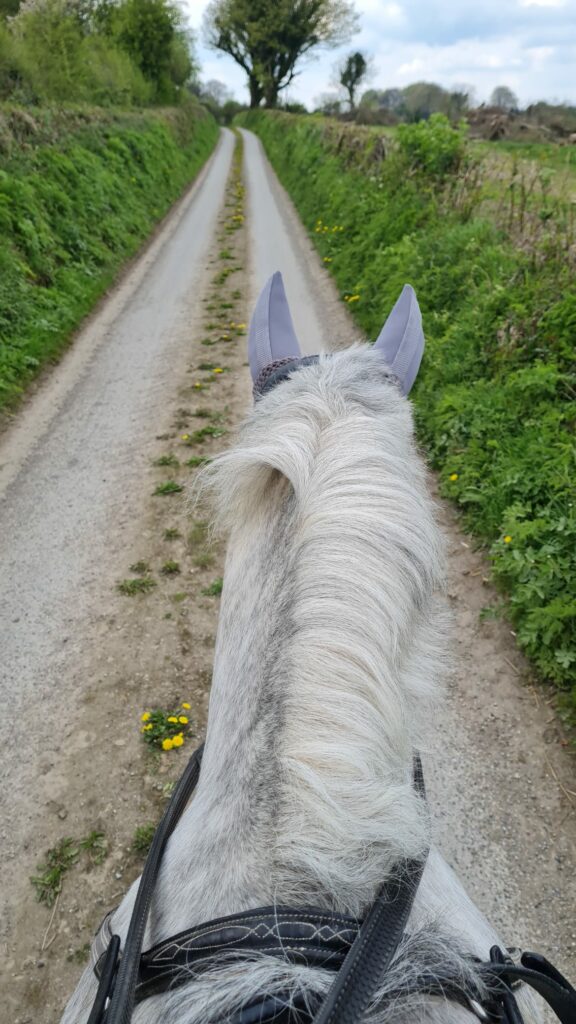 Before when she would leave he would spin in his stable, kick the door and neigh a lot. But now, after administering the paste, he stuck his head out once to look at her go, and went back in to eat his hay. I HAD STRUCK GOLD
. I was so happy with the results I got on to the page again and enquired about the powder form for more of a long-term use. Again I was met with lovely customer service and advice. They also informed me that there was a Facebook and Instagram competition where I could win a pot of calm aid so I entered it, and I must have been very very lucky that week, because I won.. I had told them my story of the calm aid paste and the successful outcome. I was delighted about this.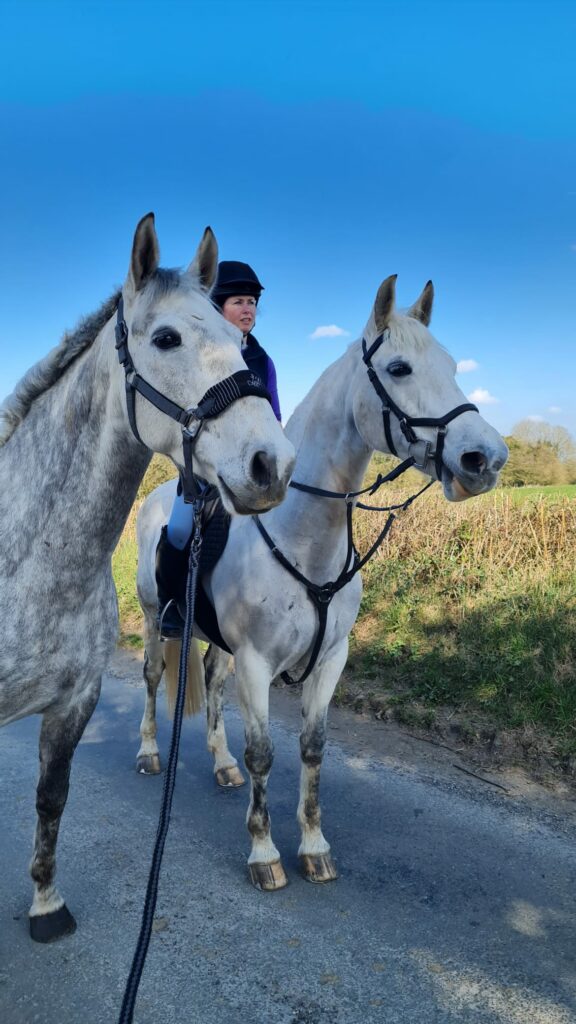 So now I have him on the calm aid powder. I started to see a difference about 2 weeks in. His all around alertness was not on high levels, or massive spooks weren't so big anymore, but he was still the cheeky nosey gelding I know. When it came time I started walking in hand on the road once again. There is nothing I can do about the traffic unfortunately but I can train my horse to tolerate it. And I found with the help of Equisolv it was the perfect combination. I did a lot of groundwork on and off the road in hand. We slowly but surely worked up to getting back out there as Susan and myself both love hacking. So with the help of Susan and Maisie , Equisolv calm aid and the in hand preparation we were set to get back out on the road and do the rehab on board.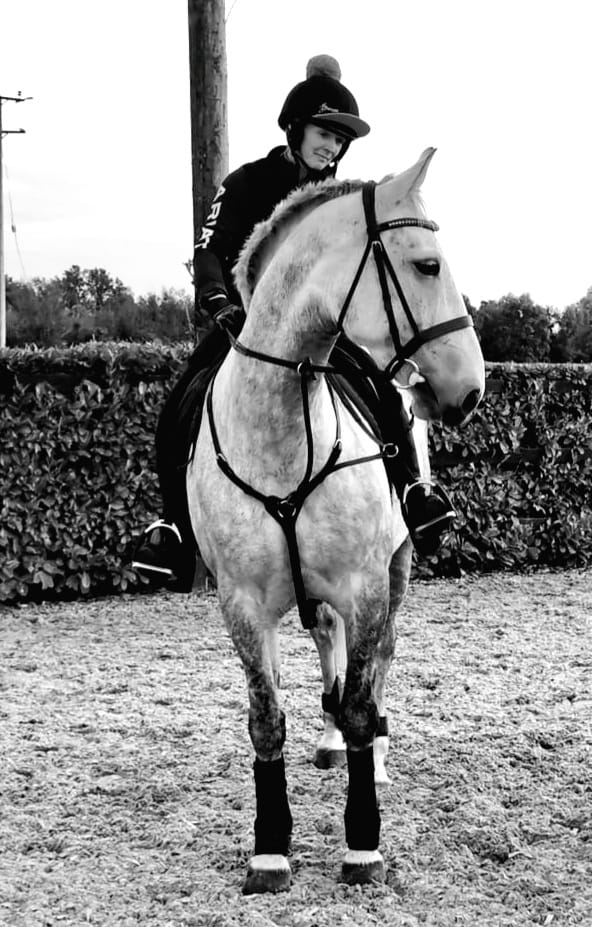 It's been only a pleasure to get back out there and it's all a comfortable experience.. I know I can't Control the Traffic but I can control the horse's welfare and training with time.
So I hope you enjoyed reading my experience with Equisolv and in the future will also help you and your horse be the team you always dreamed of..
You can visit the Equisolv Website here: https://equisolv.ie/product/calm-aid/
Use CODE: Gazette25 to get 25% off your order!!