In the world of equestrian sports, there's something truly magical about horses and their riders coming together to form a bond that transcends words. (it's an if you know, you know kind of thing) Yet for some reason, relationships between the different disciplines seem fractured, that was until the creation of this very brand. A brand that brought everyone from dressage to racing together. A brand that we have come to know and love, The Grassroots Gazette (not forgetting Equitas either!)
This connection was celebrated in the most glamorous and memorable way at the first-ever Grassroots Gala, a spectacular black-tie ball and awards ceremony that took place on October 28th in the Bridgehouse Hotel in Tullamore, uniting all types of equestrians for an unforgettable evening.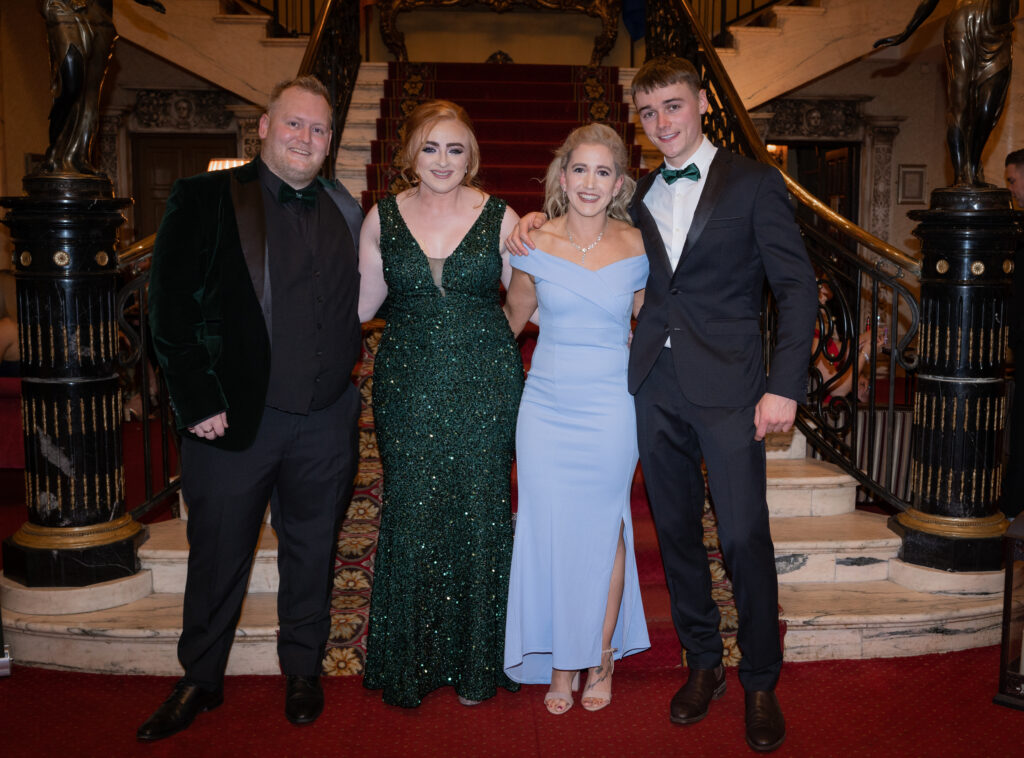 The Grassroots Gala 2022 was not just any equestrian event; it was a celebration of the tireless dedication and passion of the writers, management team, and all those who played a part in bringing the brand forward to where it is today. It was a night filled with fun, camaraderie, and shared love for these magnificent creatures that bring equestrians together… and also pints.. lots of pints!
The gala was a visual feast no longer in their sh*t-covered jods and helmet hair, the attendees dressed in their finest black-tie attire, glittering gowns, and polished riding boots. (ok no one actually wore riding boots!) As we entered the venue, we were greeted by a red carpet, and a champagne reception, making us feel like the true VIPs that we are. Many of us actually only met each other in person for the first time at the gala, but it didn't feel like that. It felt like catching up with old friends, which was surreal in itself.
We were treated to a full 3-course meal followed by, the highlight of the evening, the awards ceremony, where individuals who had shown exceptional talent, and dedication, were recognised for their contributions to the brand over the last year. From show jumping to dressage, from racing to para, every facet of the equestrian world was represented, proving that excellence knows no boundaries and that we can all come together as one.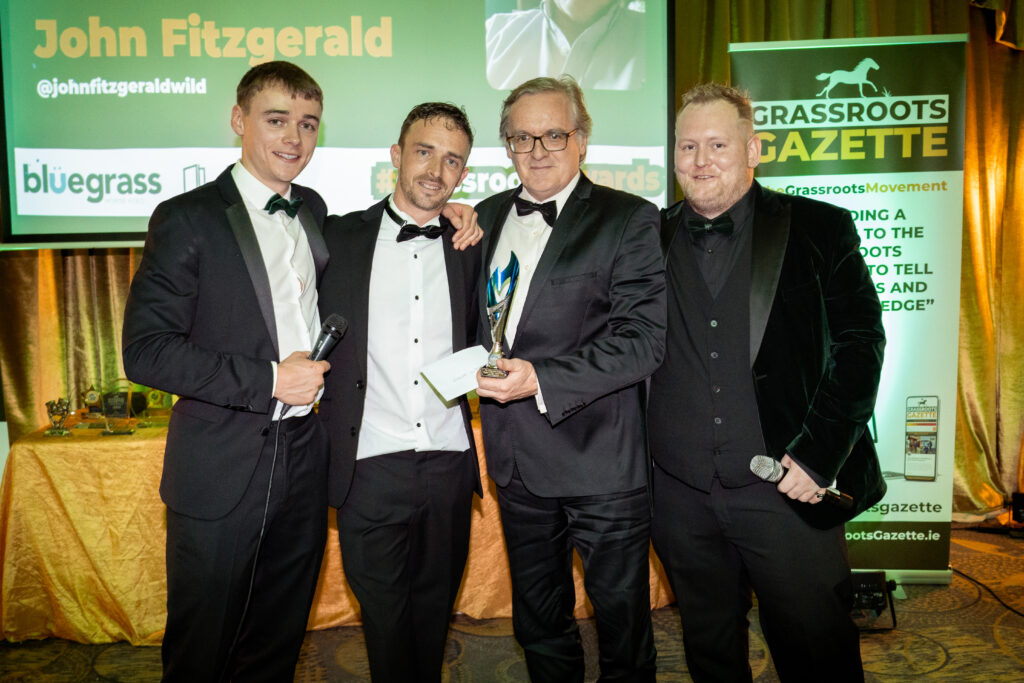 The atmosphere was electric as each award winner ascended the stage. It didn't matter if we weren't involved in that discipline we are a family and we supported each other as the grassroots community!
As the evening progressed, the dance floor came alive with some cracking tunes… Though I still want to have words with the DJ for starting with a Christmas song! We danced, we drank, we had fun. It was a night of connections and friendships forged through a common passion. Ponies.
One of the most heartwarming aspects of the Grassroots Gala 2022 was how it showcased the inclusivity of the equestrian world. The event brought together the Grassroots Community as a whole the backbone and often forgotten section of the equestrian community. We were all as one, young and old, from all backgrounds, brought together by our shared love for horses and our drive to let the world know. It was a reminder that the equestrian community is a family, one that welcomes all who share the passion for these majestic (and often chaotic) creatures.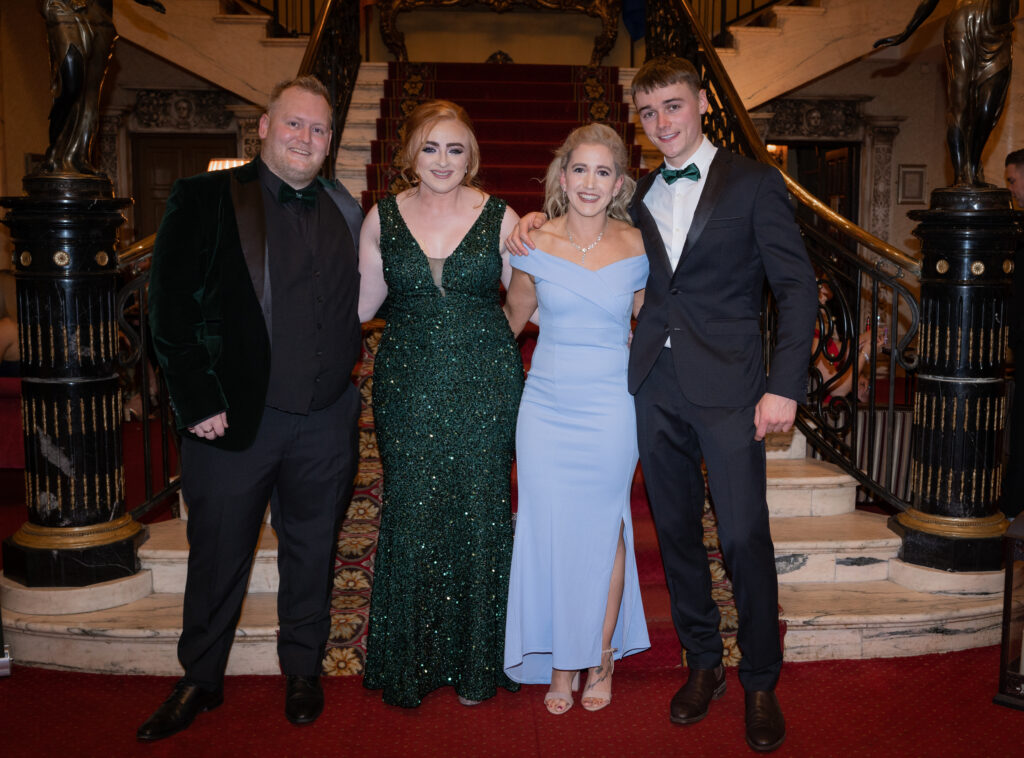 The Grassroots Gala 2022 was not just about glamour and awards; it was a testament to the power of equestrianism to bring people from all walks of life together. The memory of this extraordinary night will forever be etched in the hearts of those who attended, I know that I for one am so glad to have been part of the first-ever Grassroots Gala.
As the night drew to a close, unfortunately, the staff weren't shot of us yet. We hit the resident's bar to keep the party going. We wanted to continue to celebrate not just the excellence in equestrian sports but also the indomitable spirit of the equestrian community and the brand that brought us all together.
I'm sad that I will miss this year's gala in the gorgeous Hotel Minella in Clonmel. but if last year was anything to go by, this is going to be even bigger and even better. We will be welcoming back some old faces and I'm so excited for the new faces who will be joining this year.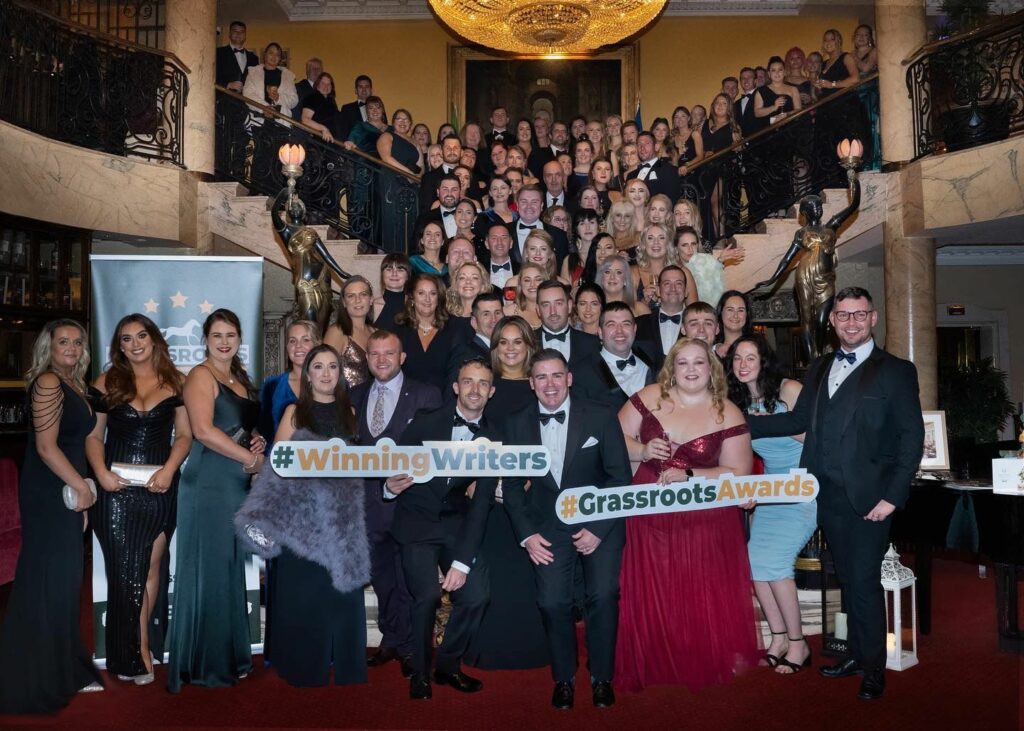 I hope everyone has a great night and make more amazing memories just like last year!