I am excited to share my recent interview with Godfrey Gibbons who was one of the four members of the Irish Junior Eventing Team who claimed Silver for Ireland and an individual 5th at the FEI European Championships in Hartpury (GBR) a couple of weekends ago.
Godfrey shared some of his experience with me after he got home following his fantastic success so far on his mare Milchem Free Spirit, the steps along the way and his plans for the future.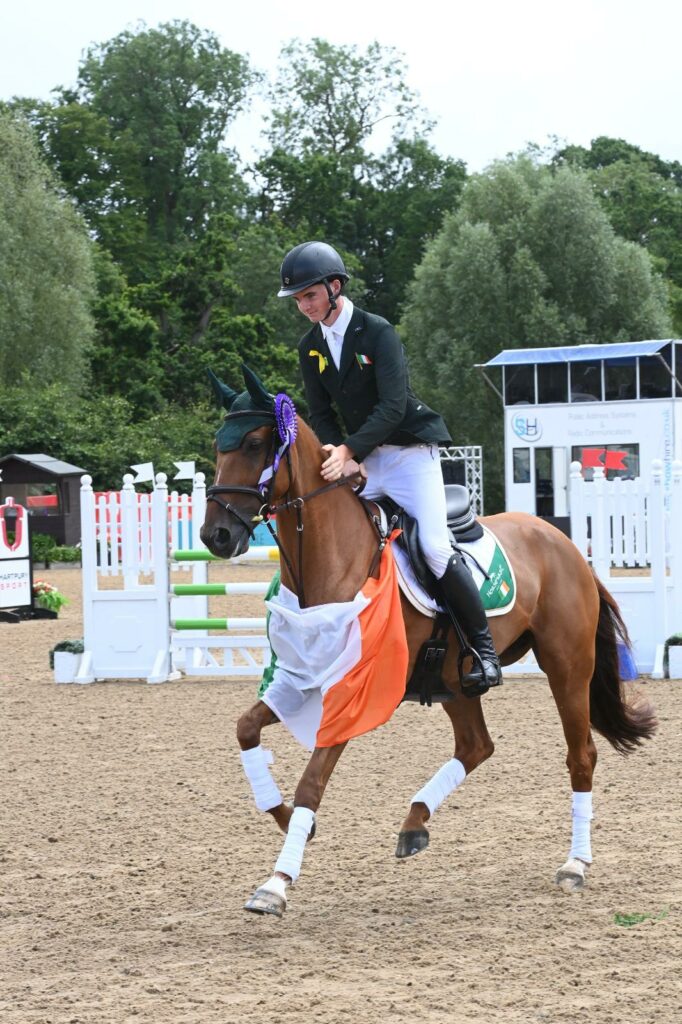 We kicked off the interview by asking Godfrey about himself, representing Ireland and the selection process involved in getting on the team and to the event.
Can you tell me a little bit about yourself?
I've just turned 18 this year. I've been riding basically since this was five years old. I started with East Galway Pony club in Ballinasloe and then I started going to events and competitions from there. I also hunted with East Galway Hunt from a young age.
When did you first realise you wanted to represent Ireland? Or is that something that just developed as you as you got better and achieved more over the years?
It kind of developed as I got better over the years, especially in the last few years as I went up the levels, it kind of gets in your sight and you start to aim for things and set goals, but I never really dreamed of it or thought it would come true!
For this event, and for this team itself, what was the selection process? Or how did you even get on to the Irish team in the first place? How did that come about?
Well, first we had to go into qualifiers. There's a lot of qualifications needed and once you get all of them normally the team almost picks itself really and who's performing best throughout the year and who's got the best results I suppose. I used the Western Region Eventing Starter Stakes as a big part of my training earlier in the year, it was a great asset to both myself and my mare for gaining experience and results.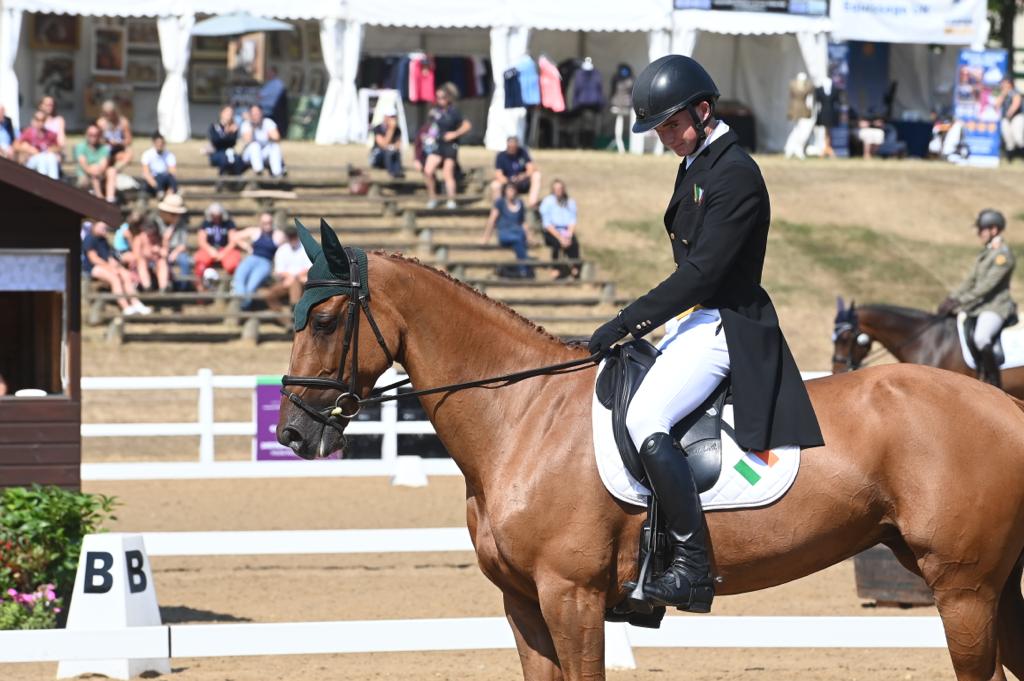 What a fascinating insight into a rising star and the processes they go through to get selected and the dedication they need to have to perform at this level. Next up I really wanted to hear about the buildup, their training and preparation for the FEI European Championships. Such a prestigious event, so much on the line and a long journey to get here for the young people on the team, some of whom have been waiting for this moment to represent their country all their lives.
What was the buildup to the international competition? How did you train?
We didn't want to over-run the mare at events on hard ground, and we wanted to keep her fresh and keep her sweet, so we did a lot of gallop work and did a lot of training up in Abbottstown in Dublin, with the high-performance teams.
So that was all with the other team members as well. You trained as a team all together?
Yeah, we all trained together in Dublin with our team trainers Gerald Bloomer our dressage coach, and Manager Dag Albert (he's also jumping and cross-country coach).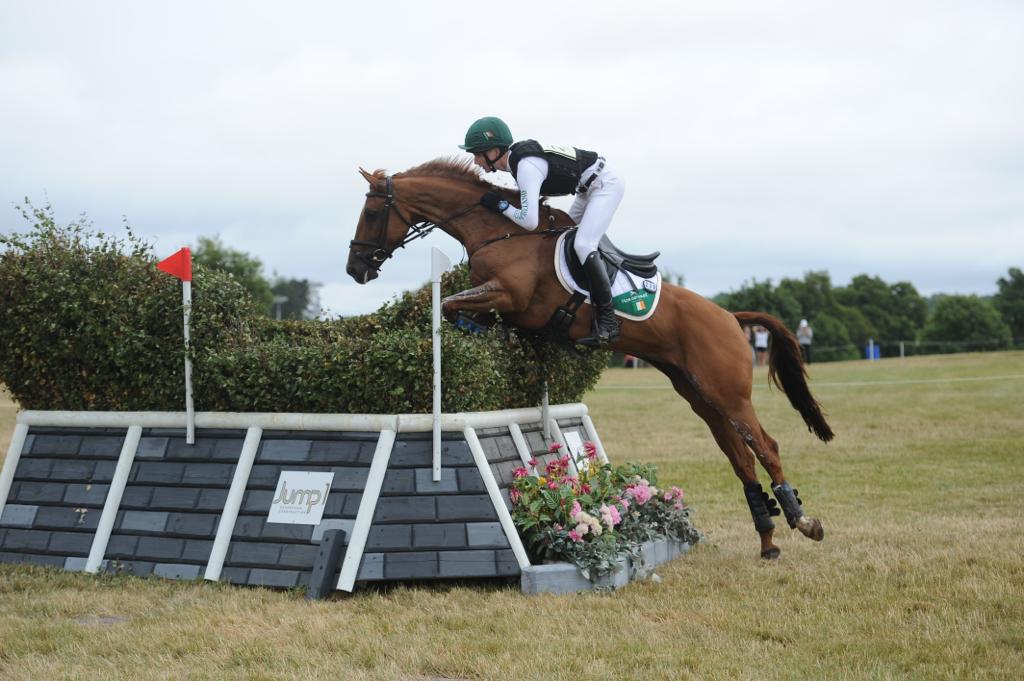 The scene was set and now I wanted to know about Godfreys partner at the event the incredible Milchem Free Spirit and what it felt like preparing to represent his country. What a special moment for any young person with dreams and aspirations to compete at the highest level. To be part of an Irish Team competing as such a prestigious event and achieve results like this is incredible and I'm sure an inspiration to so many other young people.
That's your own mare Godfrey that you ride, isn't it? Milchem Free Spirit? She seems to have got better and better under your guidance and of course your trainer Ralph Conroy?
We actually bought her in 2019 from Fahy's in Galway and she had show-jumped up until then and after that we introduced her to eventing. Yeah, she sure did, and I've been training with Ralph for a number of years now. He actually bred two of the top 10 horses in Hartbury this year.
When you got over there what was the build-up like?
When we got over there and when we got all our gear a week or two before the event, we realised things are getting serious and when we started packing up the trucks and stuff
Did it hit you Godfrey or How did it feel knowing I'm representing Ireland now.
Yeah, that's it. It was hard to believe it at first and then you realise you still have a job to do so don't overthink it too much.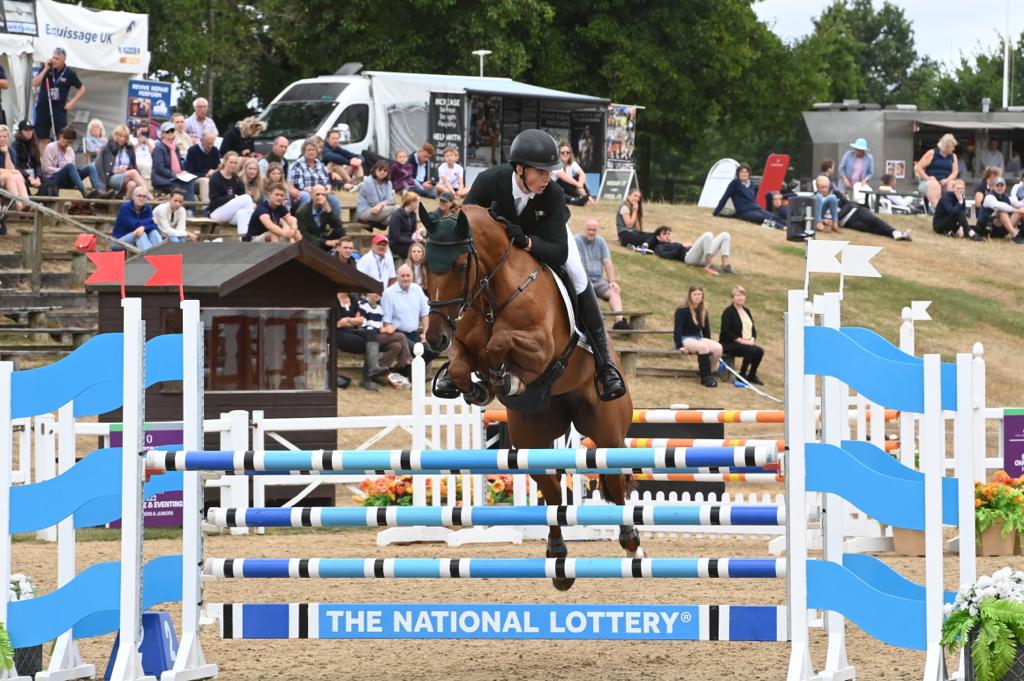 I really wanted to know what the atmosphere was like and what the pressure was like. It is a huge achievement to represent your country at any level, in any competition. To do it at such a young age, with teammates and travelling at such a big event. The scene was set!!
The Event, The Atmosphere and the Competition:
And when you got there then what was the atmosphere Like? Was it anything you had experienced before?
No, it's completely different. I've never been in such a big place and there was flags everywhere from all over the world and people from different countries.
Were there many countries represented over there and who were your main competitors?
12 countries in our junior competition. We knew the English team would be close enough to us and the Germans too.
Did you feel any pressure at any time in any particular area or just in general?
You would feel a small bit of pressure if you actually sat back and thought about it and looked at the scoreboard but when you're on the horse you're in the zone don't really think about it and concentrate on doing your own thing and jumping your clear round.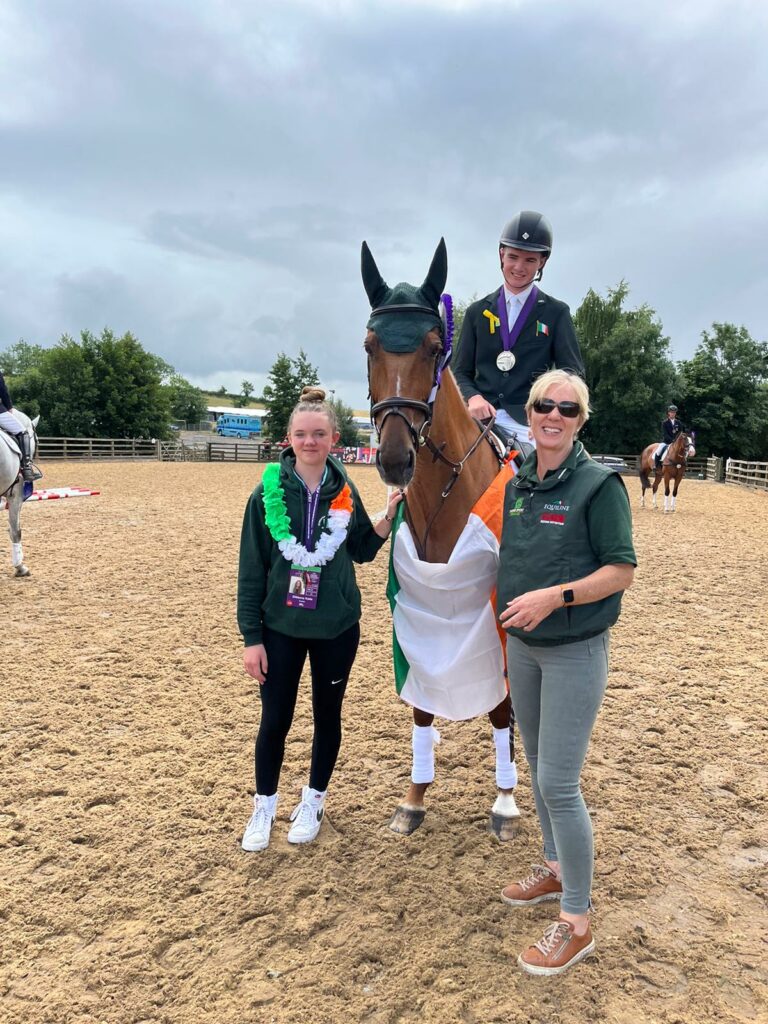 What a future Godfrey has ahead and what a wonderful support groups he seems to have around him. To have such continued support from family, friends and coaches will help push him to the next level of course, aligned with his incredible work ethic, his passion and what looks like incredible dedication to his craft and achieving his dreams. So before I let Godfrey go off the call, I want to know what was next on the cards and what the future holds.
So what is next?
I know you work every day in another yard every day. And you still have to do your own work. But going forward? What are your new plans in sight or new goals?
That was my last year in juniors, so I have to move up to Young Riders next year so basically starting back again for qualification for that competition.
My last question for you Godfrey, is for all the young people that want to set their sights of achieving the success of riding for the Irish Junior team and maybe even winning a European Medal that you have just achieved Is there any advice or any tips you'd give them going forward?
Just to never really put so much pressure on yourself and try to enjoy it as much as you can. At the beginning when I was younger, I just went with it, went hunting, met up with lots of people and enjoyed everything about it and it grew from there, really.
Huge thank you to Godfrey Gibbons, his mom and family for allowing us to do this interview. We can't wait to see what you do next and we will keep a close eye on your career as you move forward and support you in any way we can.